Being a content writer, I am entitled to be delivering the best content out there with my writing skills. Sometimes, I overlook the errors and miss out on proofreading due to deadlines.
I did not know how to handle it until one of my friends told me about Grammarly, which is a software that can literally edit and proofread your work while you are still writing in real time.
Obviously, I thought he was kidding, but deep down, I wanted to try, and so I did, and that is by far the best decision I have ever made in my writing career.
The vocabulary enhancement, the grammar checker, the punctuation detector, Grammarly had it all. Additionally, the plagiarism checker in Grammarly helped me big time in securing content.
Hence, I decided to write a full-fledged review about my experience with Grammarly, the features Grammarly offers, pricing plans of Grammarly, pros & cons, and much more in detail.
In the end, I also answer the ultimate verdict – "Is Grammarly worth it?"
An overview of Grammarly:
Grammarly can be referred to as an essential writing assistant that helps with an enhanced writing style, detect errors, alters punctuation, and most importantly, checks for the grammar in the desired sentence. The AI-integrated software basically serves as a grammar checker.
Even an experienced writing professional can make mistakes in their proofread articles. In such cases, Grammarly comes in handy to spot out the style nuances and higher-level grammar and perfectly transforms it into a well-drafted writing piece. Unbelievable, right?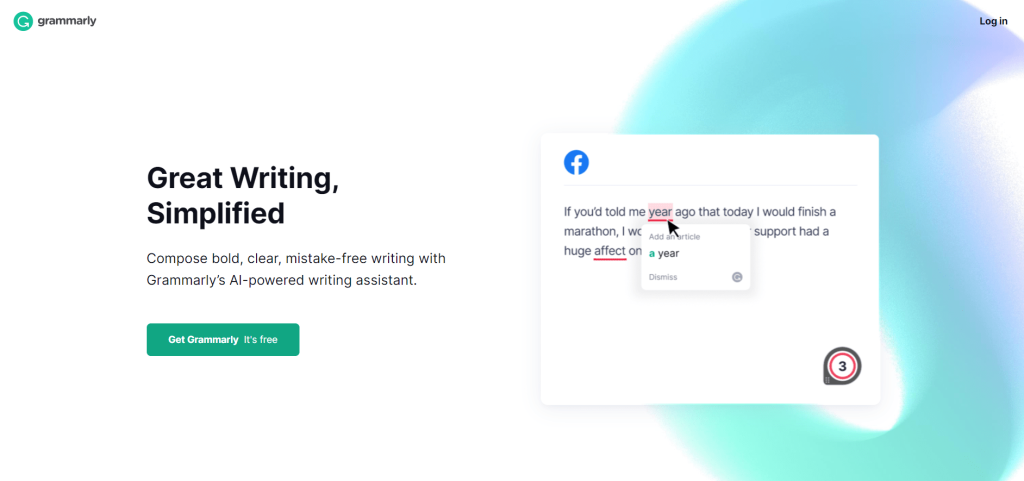 The 2009 established software company became a hit over the years and is accessible via various applications like Google Docs as a text editor and a grammar checker.
Additionally, it can also be integrated as a browser extension in Google Chrome, Microsoft Edge, Safari, and even Firefox. Grammarly is also simple and easy to use as a mobile keyboard with customization options and settings, letting the user have a smooth writing experience.
Even if you are confused about duplicated written content, Grammarly has got your back with their exclusive in-built plagiarism checker, which can solve the problem in no time and improve the content's readability better. The best part about Grammarly is that it is available for free.
How to use Grammarly: (Ease Of Use)
Grammarly is essentially built to fix the complexity of writing content. Still, it can be a little confusing to get started with new software, so I have curated a simple step-by-step guide on how to use Grammarly so that you can transform your writing experience immediately:
STEP 1: Go to the official Grammarly website or simply click on this link to get started.
STEP 2: After opening the Grammarly website, you are advised to create an account with an email address or a Facebook account, whichever is convenient. I'd suggest going with Gmail.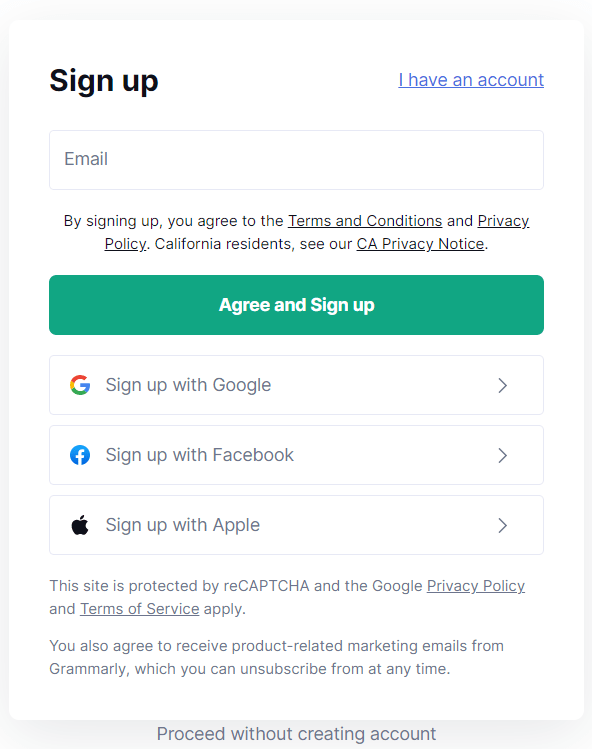 STEP 3: You might get two options from Grammarly, either to start with Grammarly Free or Grammarly Premium, but it is better to start with the standard free version.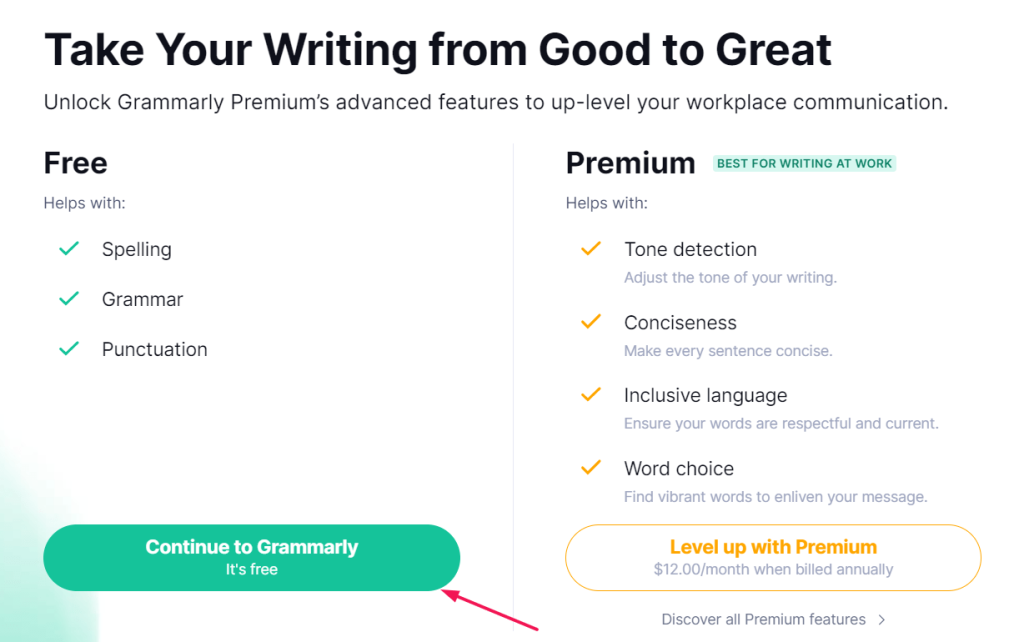 STEP 4: Once you are done choosing the Grammarly options, you are almost set to go.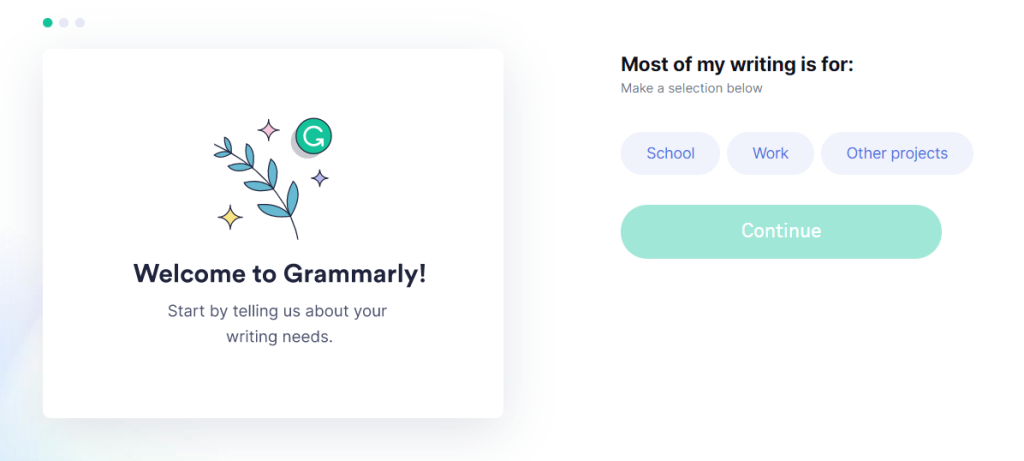 STEP 5: Since Grammarly offers its service in distributed ways, you can choose the most appropriate and frequently used way. For example, a Microsoft Plugin helps indirectly check the article with Grammarly inside the Microsoft app itself. You can also use Grammarly Web or Grammarly Desktop, where you might have to copy and paste the content to get it checked.
STEP 6: You can also use Grammarly Mobile, which can be replaced with the default keyboard settings to be accessed across all the applications in mobile. For example, even if you are texting on WhatsApp, writing captions on Instagram, or typing a tweet on Twitter.
STEP 7: In finalizing the Grammarly service, you have successfully integrated Grammarly into your desired device, which means you can start writing without worrying about errors!
Features of Grammarly: (Updated 2023)
Grammarly is safe to be called as a user's personal writing assistant for the plethora of beneficial features that it offers. The following are some of the best features that excel in Grammarly, making it one of the go-to AI-integrated software:
1. Grammar Checker
It is evident that accurate grammar checking in Grammarly is their stand-out feature because the writing that we do on content is not the same as how we communicate.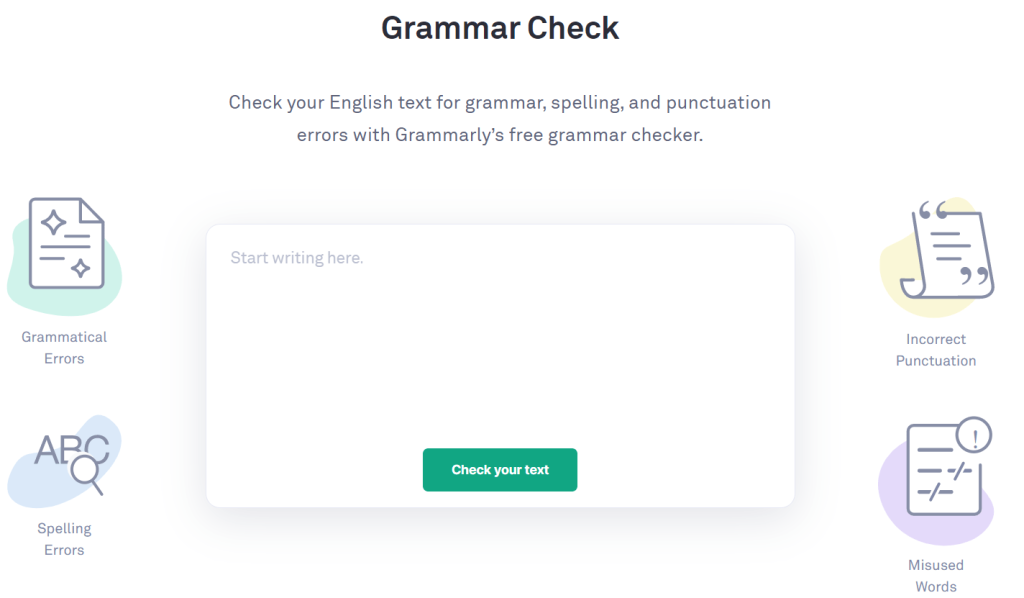 Hence, Grammarly ensures that the grammar structuring and format are well-drafted, resulting in sensible content.
2. Punctuation Detection
As a follow-up, the punctuation detection in Grammarly is properly programmed wherein the software literally spots out the mistakes and errors that an editor, in general, might have overlooked.
Additionally, punctuation is automatically suggested as and when you are writing content. This way, Grammarly does not leave any room for unwanted punctuation errors.
3. Vocabulary Enhancement
Generally, if you are editing or proofreading an article or a blog, you might be focussing on finding only errors to ensure that the content is clean and accurate.
Grammarly's extra step is that it will also suggest additional vocabulary, which might enhance the already written draft making it more exciting and eye-catching to read.
4. Writing Style
Grammarly will also improve a person's writing style by offering tips on bettering a sentence, making tweaks on specific sentences, and eliminating unwanted words in a sentence. Additionally, it will also neglect any repetitive words that are often used in the same blog.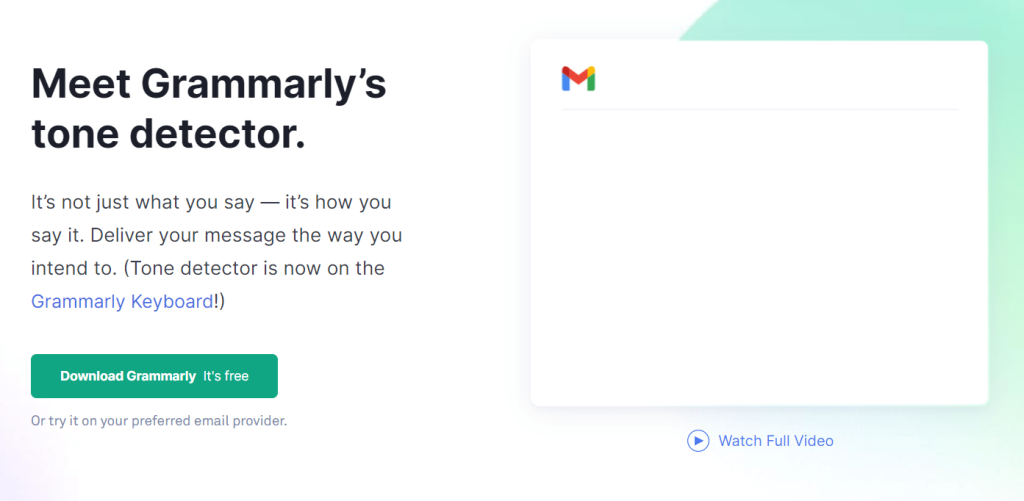 By doing this, the readability remains the same till the end of the written content.
5. Plagiarism Checker
A feature that is induced into Grammarly's AI is their plagiarism checker, which helps in highlighting duplicated and plagiarised content within seconds. Although many plagiarisms might be found unintentional and writers may not know until they publish them online.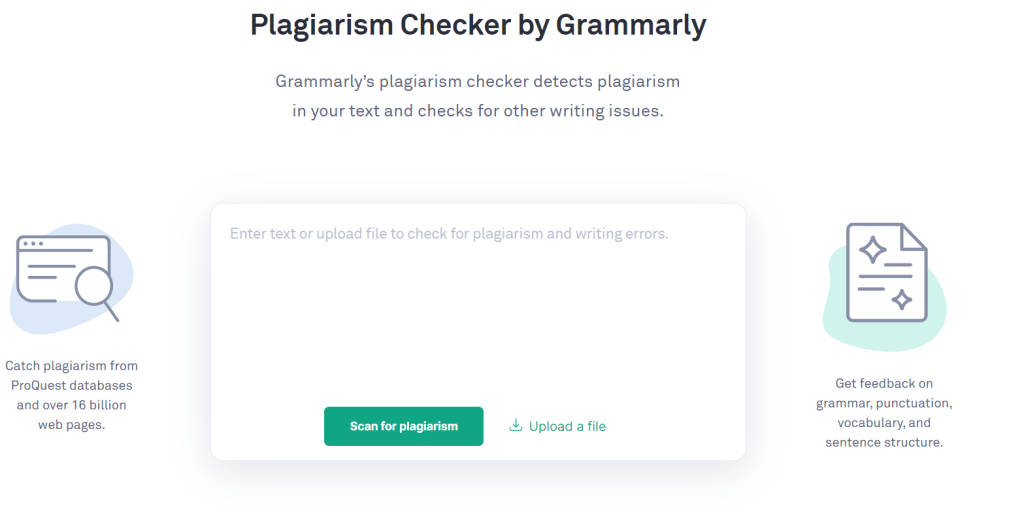 Hence, Grammarly comes to the rescue and indicates the plagiarised portion so that it can be replaced.
6. Customisation
Unlike online text editors, Grammarly steps ahead and allows its users to customize their Grammarly experience conveniently with the option of customization.
Although Grammarly has only English as their standard language, the preferred English like American, British Australian, or even Canadian can be customized. You can also turn off Grammarly on certain websites if you are writing casual content with unfamiliar terms.
In Grammarly, you can also add new words which may not be considered as "real" according to the Grammarly AI, so nothing can stop you from writing creative content.
7. Grammarly Plug-in
Although Grammarly is available as Grammarly Web, Grammarly Desktop, and Grammarly Keyboard, the best way to use Grammarly is by their plug-in, which can be added via a browser extension.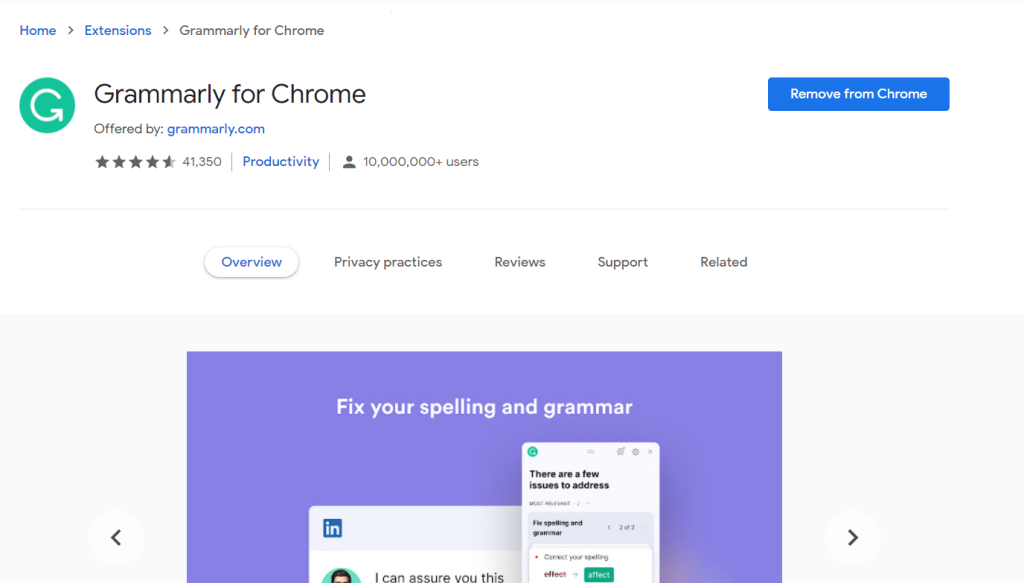 This way, it directly gets integrated into Google Docs if you tried with Google Chrome. Hence, you can work on an article with real-time grammar correction without any waste of time.
5 Reasons why I Recommend Grammarly:
In my experience, I would rephrase Grammarly as a writer's best friend because of the help it was able to deliver in terms of enhancing my writing style and dropping practical tips. It also stood by my side when I needed corrections in perfecting my content like a typical friend.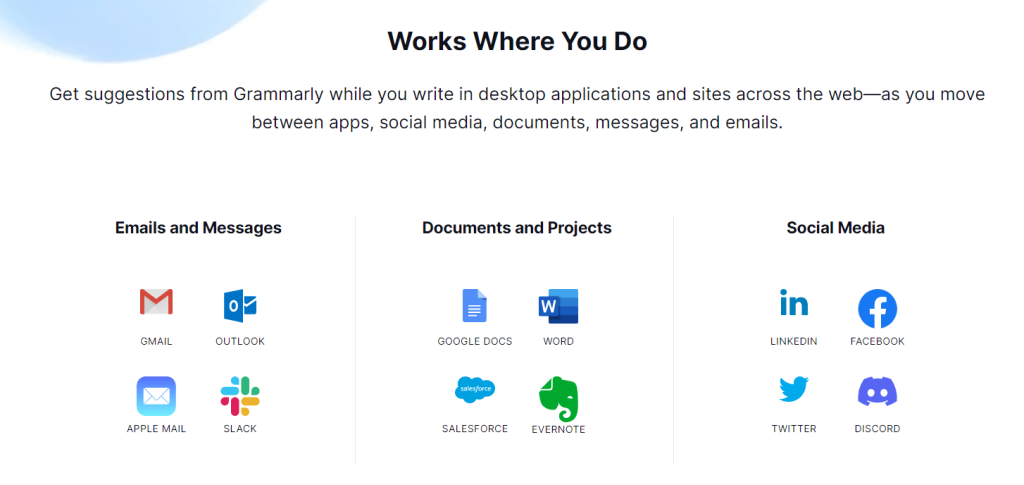 On top of that, there were several reasons why I loved Grammarly and would recommend it to anyone looking for a tool that helps in bettering a writing piece overall. They were:
1. All-in-one software
After searching for a reasonable number of software and tools, Grammarly is one of the few software with multiple features under a single roof.
I mean, which platform can edit, suggest, proofread, check plagiarism, and give it for free?
Grammarly does. It is effective, especially for freshers struggling to complete a blog or an article without any errors or unwanted punctuation mistakes.
2. Accessible in different ways
The fact that Grammarly has made it accessible for users to use it on any device they want is one of the main reasons why I love Grammarly.
Since you might not always carry your desktop everywhere with you, accessing Grammarly on different devices while sharing the same account is beneficial.
For instance, you can work on content using Grammarly on a desktop, and when you are out and instantly want to proofread the content, you can still access the Grammarly keyboard easily.
3. Changes in the preferred language
Although English is a universal language, it is not spoken and written the same way globally.
In such cases, if you are drafting content in a specific English, Grammarly allows its users to change the preferred English language to match the English the content is targeted at.
This was helpful for me when I was writing for clients in countries like Canada and the UK, where the preferred English is different from American English.
4. Overall Grammar Report
Apart from helping users' readability and enhancing their writing style, Grammarly also delivers a detailed grammar report showing a statistical representation of the written content's performance.
Using the report curated by Grammarly, a user can find out the quality of their content. I was able to benefit from the grammar report because it helped me focus on improving better.
5. Easy interface
Instead of using vibrant colours and confusing blocks, Grammarly maintains a minimalistic design making it convenient and more accessible.
New Grammarly users can navigate the essential features quickly without any delay. Additionally, Grammarly is fast and quick to deliver corrections and suggestions.
The interface flexibly transforms to the device you are using Grammarly from. For example, Grammarly Web is different from a Grammarly Chrome Extension yet offers the same benefit.
Is Grammarly suitable for you?
There is no doubt that Grammarly offers incredible benefits in general. Still, it might be limited to a set of people dealing with the usage of the English language daily.
Grammarly is most likely suitable for:
Anyone who does not primarily use English but has to use it for a specific purpose.
Copywriters, bloggers, and content publishers who require impeccable proofreading.
Journalists, authors, and students who may find overlooked errors in their work.
Small business owners who do not have a content marketing/editing team.
Personally, I would suggest using Grammarly as a writing assistant since it is easily accessible via Grammarly Keyboard, which automatically detects errors in real time.
Even if you are finding difficulty drafting a professional email, a formal complaint, or a job application that needs exceptional proficiency in the English language, even the Grammarly review that you are reading right now was proofread by Grammarly.
Grammarly also comes with a free version, which allows you to use the basic features of Grammarly, such as grammar checking, spell checker, and a few basic suggestions on rephrasing. However, with the premium version, you get access to all the advanced features of Grammarly. I have prepared a table explaining what you'll get with the free and premium versions.
| | | |
| --- | --- | --- |
| Features | Grammarly Free | Grammarly Premium |
| Pricing | Free | $30/mo |
| Chrome Extension | Yes | Yes |
| Grammar Checker | Yes | Yes |
| Paraphrasing Suggestions | No | Yes |
| Spell Checker | Yes | Yes |
| Punctuation | No | Yes |
| Plagiarism Checker | No | Yes |
| Goal Setting | No | Yes |
| Style Setting | No | Yes |
| Formal Suggestions | No | Yes |
Can non-English writers use Grammarly?
Unfortunately, Grammarly has not updated its AI to check errors or detect grammar in other languages except English. As of now, Grammarly only lets their users change their preferred English, which varies from country to country.
For example, you can pick English from Australia, America, British, and Canada. Since there is no translation tool in Grammarly, a non-English writer cannot benefit from it.
What I think can be improved in Grammarly?
Although I loved using Grammarly, specific requests can improve the software better, giving a smoother experience without any lagging. They are:
1. Restricted to English only
Although most people use English as their base language to communicate and apply it at work, there are other regional languages that are used in certain countries.
Hence, if Grammarly can consider and include at least a reasonable number of other languages and not limit itself to English, it would be inclusive and open to a broader audience to use.
2. Plagiarism is paid
One of the significant downsides of Grammarly is that most of its tools are accessible for free except a powerful tool that helps in neglecting duplicated content.
The plagiarism checker tool Grammarly is not available for free, which means you have to purchase Grammarly premium to test it on content.
I feel that even a free trial for 7 days can be considered so that users can utilize the benefits of it and get to know how effective and beneficial it really is.
Can Grammarly replace a human professional editor?
It is universally accepted that machines cannot replace humans regardless of how advanced or latest the technology is because a catch by a human cannot be achieved by an AI machine.
Similarly, in the event of Grammarly, the AI in the software is programmed and structured in a way that it scans and spots for mistakes and errors on a certain scale. Still, it is not the same with human proofreading because a human editor will look for mistakes beyond a fixed algorithm.
Plus, grammar is an abstractive element that follows a specific rule and format that can be blended flexibly according to the desired sentence.
For example, if you mention that a guy has brown hair in a paragraph and writes black hair next, Grammarly might not pick it up and detect it as an error.
Hence, Grammarly runs on a standard format that is somewhat blendable with English. Meanwhile, a human professional editor can find errors beyond the brains of Grammarly.
Grammarly Devises Availability
As mentioned earlier, Grammarly is available on various devices and extensions, making it more reliable and accessible. The following are some of the devices that you can use Grammarly on:
Grammarly Keyboard (Android & IOS)
The Grammarly keyboard can be accessed on all Android and iOS devices, where the content will be checked in real-time by detecting errors and mistakes.
Grammarly Web (any device)
Grammarly Web serves as a standard grammar checker where you simply have to copy and paste the unedited content on Grammarly Web to get it checked and proofread.
Grammarly Plug-in (Microsoft)
Grammarly can be essentially used as a Microsoft Plug-in, which lets users use Grammarly directly in Microsoft applications like MS Word and MS Office.
Grammarly Extensions (Chrome, Edge, Safari & Firefox)
Like the Grammarly Plug-ins, the browser extensions used for Grammarly work similarly. Once the Grammarly browser extension is attached to the desired search engine, it can be accessed.
Grammarly: Pros & Cons
Every product has a fair share of reasons to use, followed by unavoidable downsides. Likewise, I was able to spot several factors in Grammarly which make it a questionable software to use.
Grammarly Pros
Easy to use
Accessible for free
Real-time grammar checking
Exclusive Grammarly keyboard
Availability of plagiarism checker
The option of customization is available
Grammarly Cons
Quite expensive
No free trial for the premium version
Plagiarism checker only in premium
Grammarly Pricing Plan 2023: Is Grammarly free?
Grammarly is one of the safest and most trusted software available for free, but not entirely because practical benefits like plagiarism checkers and text suggestions are not free.
1. Grammarly Free
Grammarly is often advertised as it can be used for free, which is valid to some extent. The application does offer free features with no hidden charges like you can correct spellings and get access to basic editing tools, but they are limited.
Grammarly Premium is the best investment a person can make if they want to improve their writing style with the help of the software. Additionally, Grammarly Premium also allows users to get genre-specific suggestions, check for plagiarism, and enhance vocabulary better.
Note: To get more detailed insights into Grammarly-free and premium versions, check our Grammarly Free vs Premium comparison.
Grammarly Premium can be purchased in subscription modules, namely,
Monthly subscription – $30 per month
Quarterly subscription – $60 per three months (single payment but billed as one)
Annually subscription – $144 per year (single payment but billed as one)
Although the price of Grammarly Premium is billed in USD, you should note that Grammarly will automatically do the conversion if you pay in your local currency.
NOTE: The current exchange at the time of payment will be considered for conversion.
3. Grammarly Business – Team plan
In some cases, you might want to purchase Grammarly for your team if you are a publishing house or a digital marketing firm where proofreading plays a significant role. Hence, Grammarly has a separate team plan for 3 and more members, which is priced in subscription modules, namely,
Monthly subscription – $25 per member/month (single payment but billed as one for all)
Annual subscription – $12.50 per member/month (3 to 9 members only)
Annual subscription – $12.08 per member/month (10 to 49 members only)
Annual subscription – $11.67 per member/month (50 to 149 members only)
Grammarly Business helps in smoothing the effective workflow of content delivery. Since businesses have bulk content requirements, you might need several proofreaders and editors to check each written content which is a time-consuming process.
With Grammarly Business, the error detection and punctuation checker will happen in real-time.
3 best alternatives to Grammarly:
The following are some of the best alternatives to Grammarly if you are not fully satisfied with its features. They are:
1. Google Docs
Google Docs has an in-built grammar checker which automatically detects and suggests errors if there are any. The best part is that Google Docs is also available for free.
2. ProWritingAid
ProWritingAid is an effective grammar checker cheaper than Grammarly Premium and can check 500 words at a time, which is incredible. We have also compared ProWritingAid with Grammarly closely in our ProWritingAid vs Grammarly comparison here.
3. MS Word
Although Microsoft does not have a specific grammar-checking tool, it has a brilliant in-built feature that functions almost close to the accessible version of Grammarly. MS Word is a great choice.
Related Read:
Final verdict – Is Grammarly worth it in 2023?
Ultimately, after making the best use of Grammarly, I think I might have the answer to the verdict – Yes, Grammarly is worth it.
Hear me out. Grammarly basically does the hard work for you in simplifying your workload and the need for a dedicated proofreader or a professional editor. For example, the AI integrated into Grammarly shows more accurate results than an average proofreader can.
Personally, I was able to benefit from Grammarly Premium since it had a plagiarism checker, which helped big time for the articles that I had to publish online.
Additionally, in my experience, my writing style got enhanced by using Grammarly. I was also alerted every time my formal article carried an inappropriate tone. Thanks to Grammarly!
In conclusion, Grammarly is the best decision a writer or a student can make. To be precise, Grammarly Premium is worth the purchase for the benefits it offers.
Go ahead and purchase Grammarly to start improving your writing skills in no time!
FAQs On Grammarly Review
Can I use Grammarly for free?
Yes, you can use Grammarly for free because it comes with a free version that allows you to check the basic grammar of your text and also spelling errors. If you want more features than that, then you will need to upgrade to Grammarly premium.
Does Grammarly offer refunds?
Grammarly does not offer any refunds under any circumstances. So you should be sure before buying its premium version because once you do, there is no going back.
Can I get a discount on Grammarly?
We have an exclusive discount on Grammarly which gives you a 20% discount on Grammarly plans, and if you purchase the annual plan, then you will get an extra 60% off on your purchase.
Does Grammarly offer value for money?
Grammarly is worth every penny you pay. You can create error-free articles with Grammarly, which also fits right with the goals you've set up on Grammarly. You will get plenty of customization options with the premium version of Grammarly.
Which browsers does Grammarly support?
Grammarly supports Firefox, Safari, Chrome, and Edge. It also comes with an iOS & Android app. You can also Grammarly to plug in Microsoft word.
Latest posts by Ryan Harris
(see all)