Being invited for the interview after passing the screening round is a significant achievement. Now the next step while preparing to get the scholarship is preparing for the interview.
We know the process is nerve-wracking, and you might be nervous about the upcoming interview. Hence, to boost your confidence, we did extensive research and selected the scholarship interview questions that are most likely to come up, along with tips on how to stand out from the competition.
So let's dive into the pool of scholarship interview questions!
15+ Scholarship Interview Questions
Here are the 15 most important scholarship Interview questions.
Your Personality Overview
As your interview starts, the interviewer will ask questions about your personality.
Therefore, be prepared to tackle these questions.
1. Tell Us About Yourself
This question has the highest probability of getting asked in any interview. Therefore, prepare it well. Try to stand out in your introduction by highlighting your unique personality.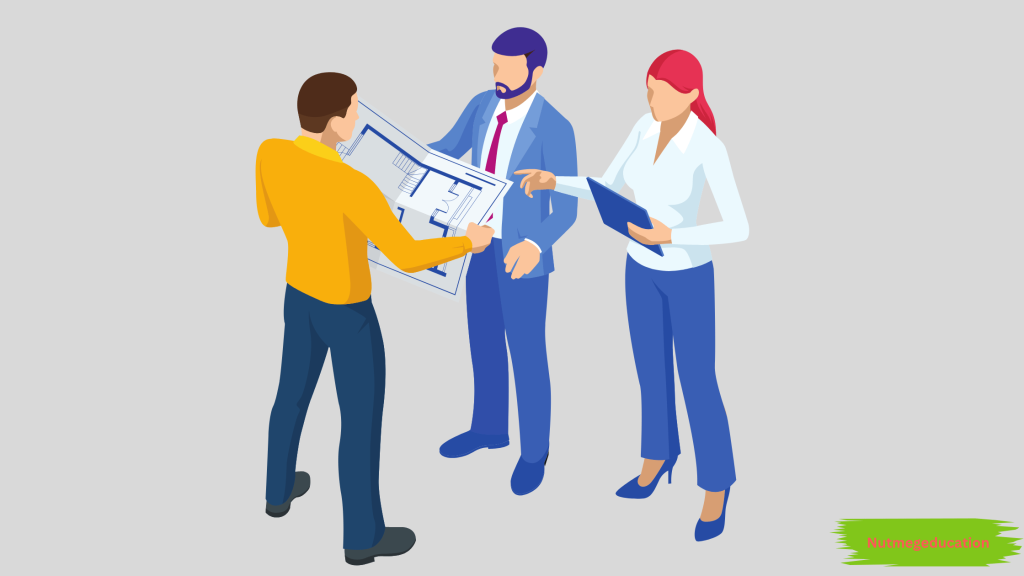 Also, highlight the points of your personality that relate to the program you are applying for.
Example: " I'm a positive thinker and a good listener. I am passionate about helping others. I am curious about people and situations and observe every detail.
In school, I helped my classmate who a stranger harassed. This experience made me realize that I should work in criminal justice."
2. What Do You Think You Will Be In The Next Five Years?
Through this question, the scholarship committee will examine your goals and your passion for achieving them.
Therefore, think big and answer what you dream. Also, explain to them how you will reach where you see yourself in the next five years.
Example: "In the next five years, I see myself as a victim advocate, supporting and guiding victims of crime to fight for justice.
I'll work towards getting myself into the most significant crime cases and working with the most extraordinary police departments worldwide."
3. Who Is Your Role Model?
This question aims to know who you look forward to as an inspiration.
Although many people mention entrepreneurs and social workers in this question, I suggest you say someone related to your field of interest.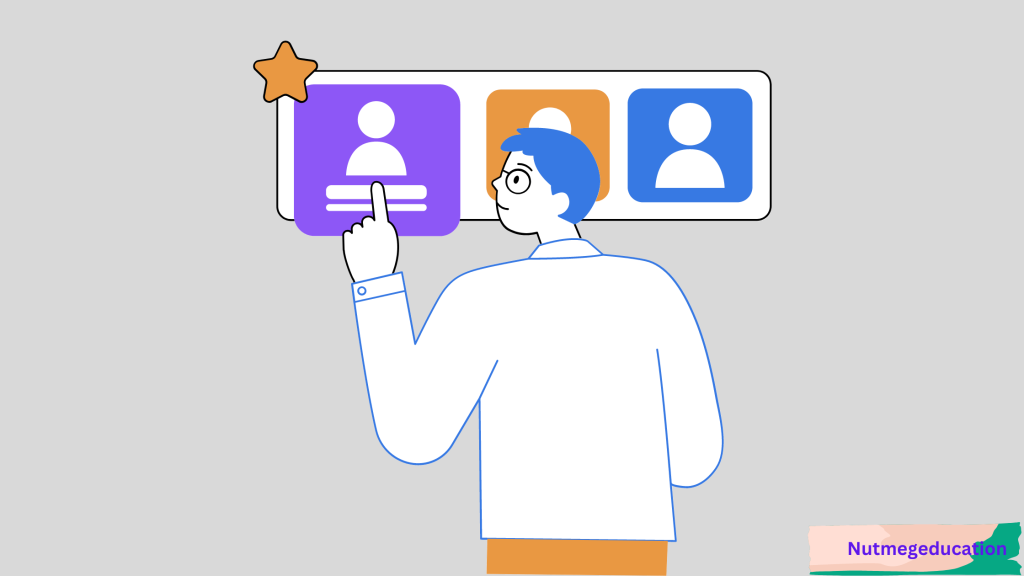 Example: "My role model is "Thurgood Marshall." I am inspired by his participation in the Brown v Board of Education in the Supreme Court to fight against the injustice faced by African Americans. His work inspired me a lot."
4. What Is Your Biggest Strength & Weakness?
Tell the scholarship committee the strength that stands you apart from others.
Be transparent with your weakness here; tell them what it is and how you plan to overcome it.
Example: "My most significant strength is to make people comfortable to talk to me about things they hide from others.
My weakness is the leadership quality I lack. However, I look forward to participating in college activities to develop my leadership spirit."
Why Should You Get This Scholarship?
After the scholarship committee understands your personality, you will be asked these questions related to the scholarship.
Answer these questions wisely and describe how you stand apart from others. However, remember not to boast too much about yourself.
5. How Will You Use This Scholarship?
Explain to the scholarship committee how this scholarship will help you carry your expenses. Read the college application form to understand the details about the scholarship.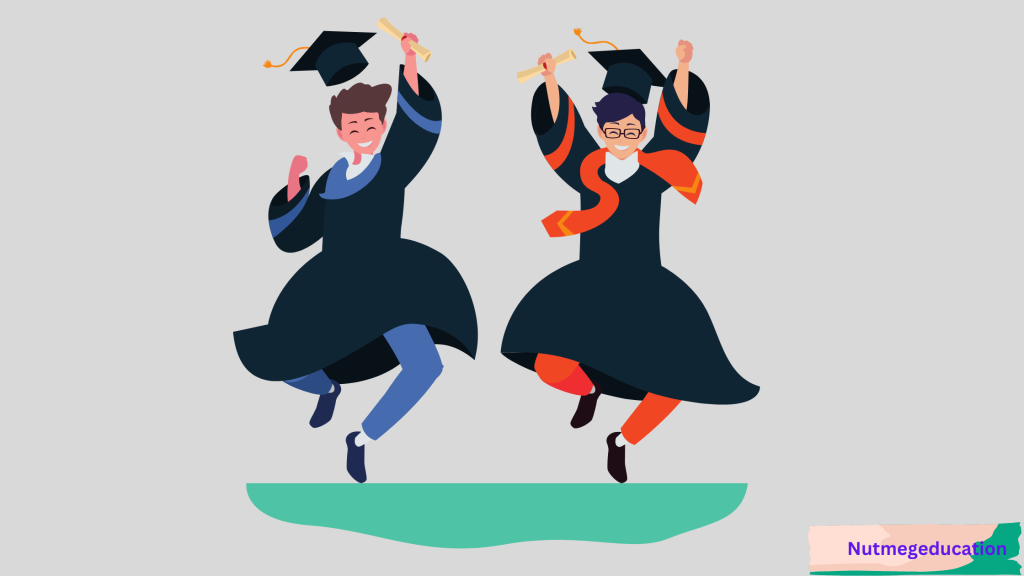 Also, keep copies of your expenses and budget to showcase to the committee.
Example: "I will use the scholarship money to pay my tuition fee, transportation fee, and other expenses related to college supplies.
I'll use it for my education so I can solely focus on my studies instead of working part-time to pay my bills that will affect my studies."
6. Why Do You Deserve This Scholarship?
Tell the scholarship committee how you stand out among other scholarship candidates. Mention your passion, vision, and academic performance here.
Additionally, tell how you can benefit the college if you get the scholarship.
Example: " I deserve this scholarship because of my vision which is not limited to studying here.
But, I see myself as the most outstanding alumni of this college one day. Additionally, my academic performance is more robust than many others."
7. What's Your Financial Need For This Scholarship?
Tell them the real reason for your need for this scholarship. Mention your family income with proof.
Example: "Honestly, I come from a humble family with the sole earning member in my house being my father.
A prestigious institute like this goes out of my budget. The only way I can get into this college is through this scholarship."
8. What Will Happen If You Don't Get This Scholarship?
Tell them what quality education you will miss while answering this question. Also, mention how your absence can become a drawback for the college.
Example: "I can't get into this college without this scholarship, and I might settle for a college that will come in my budget.
This will affect my studies, and this college might lose a deserving student who can take the name of this college even higher than it is today."
Academics play a crucial role when applying for a scholarship. If your academics are excellent, you may have a higher chance of getting the scholarship than other candidates.
Hence, be ready to impress the scholarship committee with your academic achievements with these questions.
9. What Do You Aspire To Become After Your Studies?
Go straight to the point here. Tell them what career path you want to choose, and make sure the career path matches the program you want to do.
Example: "I want to become a victim advocate. Moreover, I am passionate about law and criminal justice."
10. What's Your Favorite Subject?
Mention the subject that interests you the most. Try to choose the topic in which you achieved a high percentage to prove your dedication towards it.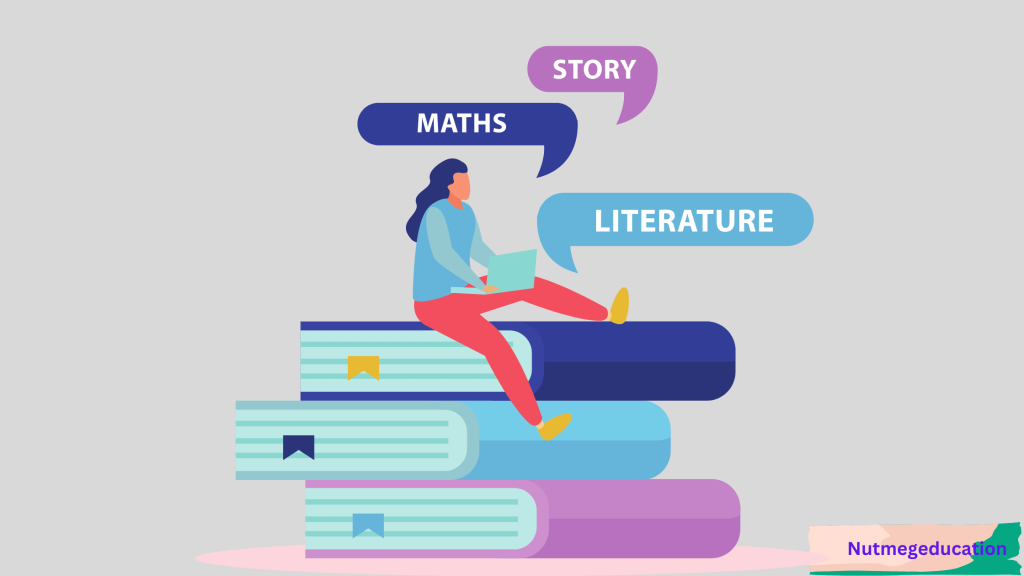 Example: "My favorite subject in school was psychology. I enjoyed studying it the most and even got the highest marks. Now I want to explore it more with this major."
11. Why Do You Want To Do This Major?
Don't sound like you want to do this major just because you want to study it. Tell your experiences in life that made you realize that this major is meant for you.
Example: "Ever since I was a kid, I had a strange sense of helping others fight injustice.
I always helped my classmates with school matters and realized that the criminal justice field is my passion, and psychology interests me greatly."
12. Why Did You Choose Our College?
This question confuses students a lot. We recommend highlighting the good aspects of college and avoiding any negative aspects.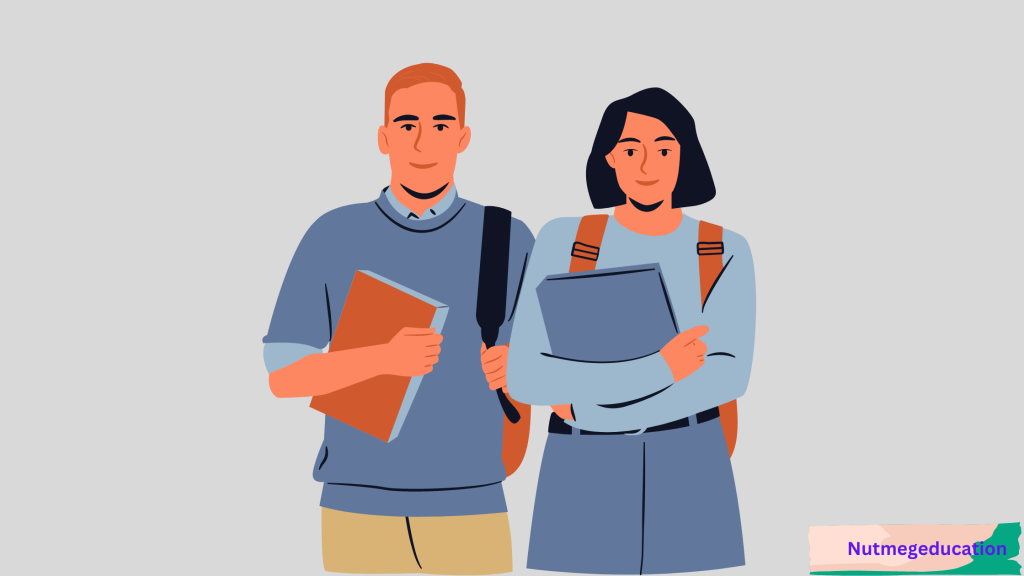 Keep the information college-specific and avoid generic details.
Example: "This college is known for the program I am willing to do. Many students from this college are known for contributing to their study area.
The placement cell is quite active, providing 100% placement. Additionally, the faculty is devoted to providing practical knowledge to students and bringing internship opportunities from across the globe to increase exposure."
13. Tell Us Your Academic Accomplishments
Here highlight your best performances in school. You can tell your high school CGPA, certifications, or medals you won.
Also, tell me if you participated in contests like debates in school.
Example: "I have always scored well in school. I topped the high school with a 9.8 CGPA. I also participated in and won many debate contests in school. Furthermore, I was the head girl/boy of my school."
End Remarks
Now as the interview comes to an end, the interviewer will ask you these questions.
14. Do You Want To Ask Anything?
While ending the interview, the interviewers ask you to tell them if you have any queries.
Don't say "No," and try to sound curious and ask genuine questions.
Patently ask the question, wait for the answer, and then move to the other question.
Example: "Yes, I am curious about my chances of getting this scholarship. Also, what are the qualities you see in the top candidates for this scholarship."
"Please tell me the next step of this scholarship process."
15. Any Last Words Before We End This Interview?
This is where you have to leave a strong impression. So tell the scholarship committee about how you will contribute to the college.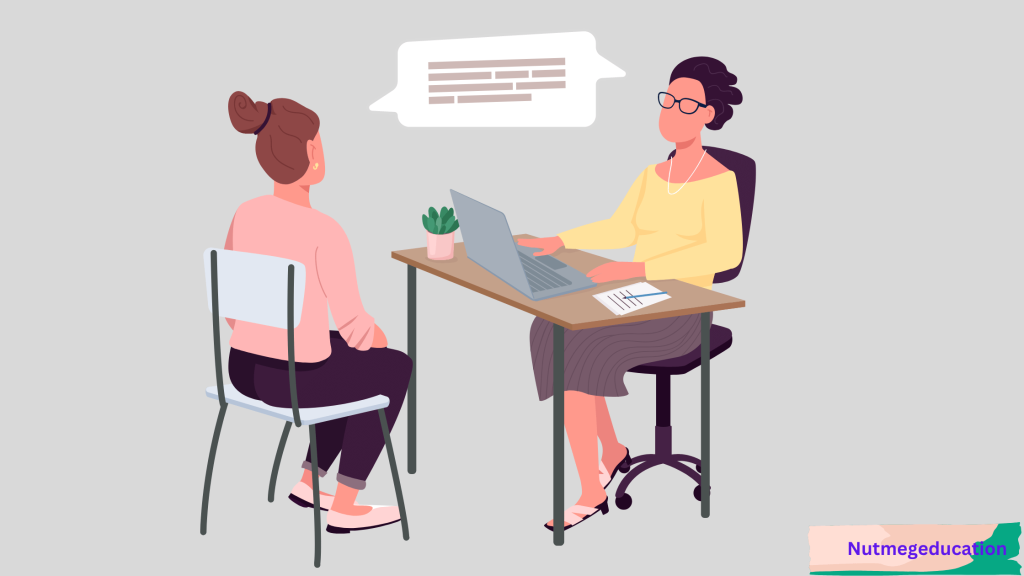 Add value to this last statement, and don't forget to thank them for the interview.
Example: "Now that we have come to the end of the interview, Thank you all for being so considerate.
I am thrilled by this experience, and the interview went well, so I consider this the first step of the ladder toward my goal.
Other Frequently Asked Scholarship Interview Questions
Apart from the questions mentioned above, you should prepare the below-mentioned questions to sit well-trained in the interview.
Tell us one thing you regret doing.
How do you plan to serve society?
Apart from your college degree, what else do you think you will gain from the college?
Describe yourself in three words.
Tell us about your hobbies.
What is your biggest motivation?
What is an ideal college environment, according to you?
Tips To Ace Your Scholarship Interview
Once you are prepared with the answers, follow these tips to stand out amongst your competitors.
Practice Important Questions
Practice the questions in this post to get fluent with them. Instead of telling unwanted information, be straightforward with your approach.
Practice questions before a mirror, and be specific about your career goals, personality, and accomplishments.
Interviews are done to check your personality more than your knowledge. Therefore, stay confident throughout the interview.
Keep yourself hydrated and maintain eye contact while answering. Try not to stammer or stay quiet. Confidently tell them what comes to your mind.
Tell Them About Your Real-Life Experiences
If you plan for a program that matches your skills, then mention these skills to portray yourself as the best fit for their program.
Use the STAR (Situation, Task, Action, Result) rule to add more impact to your interview.
Tell them a situation you had to deal with where your skills were helpful. These skills should be related to the program you are enrolling in.
For instance, you want to do a bachelor's in marketing. Once your friend's online business was at its worst, you handled the situation by promoting it via digital marketing on all social media platforms.
Talk About Positive Things
Whatever question you are asked, always give a positive answer to it. Add positive words to your answer like "I'm thankful," "I'm cheerful," or "It helped me" instead of "It was a bad experience," "I take stress," and "I don't want to do that."
Related Read:
Wrapping Up! Best Scholarship Interview Questions (2023)
Now you know all the critical questions for your scholarship interview. Now, practice in front of the mirror to appear confident in the interview.
Keep practicing your introduction part well, along with your academic achievements and why you are the most deserving candidate for the scholarship.
Present yourself decently by dressing in formal and neat clothes instead of casual.
Remember to be thankful and respectful to the interviewers throughout the interview.
FAQs
How do you end a scholarship interview?
End a scholarship interview by expressing gratitude towards the interviewers. Also, mention what you will contribute to the college if you are selected for the scholarship.
How to answer a scholarship interview question?
Answer a scholarship interview question by choosing positive phases and real-life experiences while looking into the eyes of the interviewer.
Why do I deserve the scholarship?
When you are questioned, "Why do you deserve the scholarship?" you should tell your accomplishments that set you apart along with your financial need.
Latest posts by Ryan Harris
(see all)