We all know that Grammarly is a famous tool that checks your grammatical errors and typos in our content.
You don't need to open Grammarly every time and check your grammar. You can simply download the extension so that it gets easy to correct your mistakes without going to the Grammarly page every time.
But you may be aware that you can not add the Grammarly extension to the opera directly from the website. So there is a process to add Grammarly for Opera.
Adding Grammarly to Opera is a quite tricky process. So taking that note, in this article I have made a step-by-step guide to how to add Grammarly in Opera.
Also, I have added some key points on how Grammarly works in Opera. Without wasting time let's quickly get started with the steps.
Grammarly Extension for Opera
Here is a step-by-step guide on how to add Grammarly Extension for Opera.
Step #1: Install the Chrome Extension
The initial step is to add the chrome extension on Opera. Firstly you need to open the Opera add-ons page on the browser. You will see the add one market in which you will see the option to install chrome extension in the opera.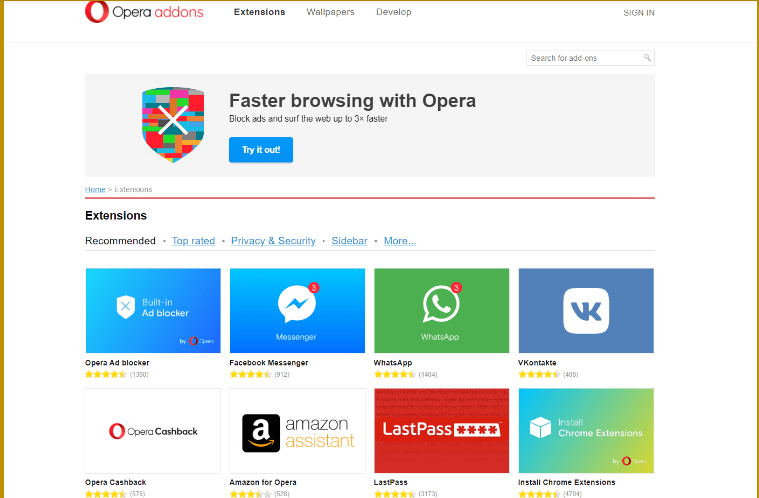 Install this addon to your opera browser that will support all the tolls in the chrome web store.
Step #2: Install Grammarly for chrome
Once you install the chrome extension to the Opera browser, first check whether your extension is properly installed or not. Then go to the chrome web store where you will find Grammarly for Chrome.
Step #3: Click on the Extension option
You can add Grammarly to chrome and click on the extension button where you will find the option to add to opera.
Clicking on this option will automatically add the Grammarly extension to the opera. Go to the opera extension page on the Opera and there you will see your Grammarly extension added to the opera.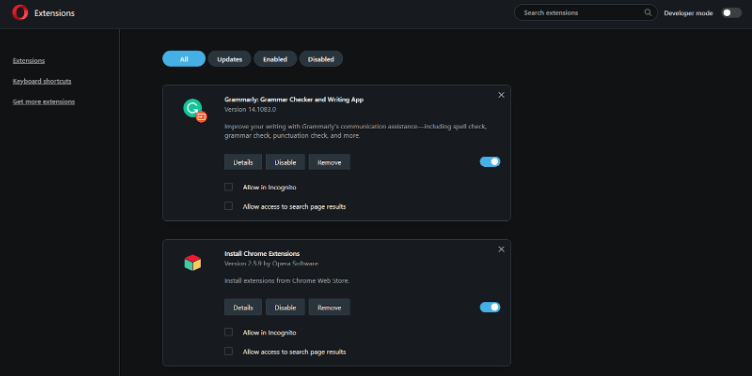 It might ask you to allow some permissions to proceed further with the extension. Now you can see the Grammarly extension added to your Opera in the Extension option.
Step #4: Grammarly Sign up
After you have the extension for the Opera, you will need to sign up for Grammarly. You can sign up or create a Grammarly account to get all the features.
Finally, you have a Grammarly extension for your Opera with just 4 simple steps.
How Grammarly works on Opera
The Grammarly extension will show up in the toolbar on the right side and look like a green circular arrow.
If you click the Grammarly option you will instantly see the sidebar of Grammarly. On that sidebar, you will see all the grammatical mistakes and typos.
This will also allow you to copy and paste your content or work, and also upload your documents from MS office and also you can type your content as well.
There is a free version as well as a premium package that you can buy. The free version is limited with some features like a spelling checker, grammar checker, and sentence rephraser.
If you want more in-depth features then you can buy Grammarly premium which provides more features like a sentence structure checker, provides better suggestions for your content, a grammatical check, and various vocabulary and synonyms for the words that make your content perfect to read. It also offers the option of checking your tone and writing style.
It will simply highlight your mistakes or typo in red or yellow color. The red means you have a typo or a mistake that you need to change. And the yellow color gives you suggestions for better options and possible grammatical errors.
You can fix your yellow suggestions as they level up your readability score and improves your writing tone.
This will help you to make readable and fluent content that everyone can read and understand easily.
How to Check Reports on Opera
Grammarly offers two kinds of reports. The first one shows your engagement report, clarity, delivery, and correctness report.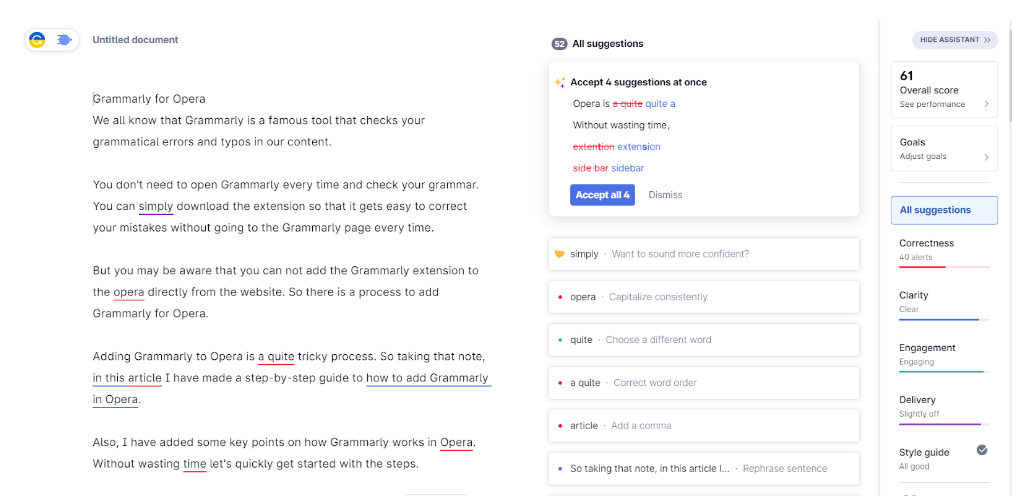 And in the second one will give you detailed reports that will allow you to make corrections on the type of tone you use, sentence readability, choice of words, and plagiarism issues. These reports you can see on the right side of the dashboard where you upload your content.
Pros and Cons of Grammarly for Opera
Pros:
You have a 16+ billion database.
5-device limit.
Has plagiarism checkers.
It has an accuracy of 86% out of 86%
You get a 1-hour response.
150+k word limit.
Cons:
This only supports the English language.
How to Check Plagiarism on the Opera
You get the Grammarly Plagiarism checker only with the premium version. Grammarly scans over more than 16 billion websites that will show you if you have any plan in your content.
If it finds any plag in the content, it will highlight the sentences with bold color and also help you to correct them with other tone and rewriting options.
Moreover, you will also get a proofreading feature which you will have to pay a fee for other than the premium version. The amount depends on the word count of your content.
There are human proofreaders that check your content and detect any mistakes or nuances that AI may miss.
Grammarly Pricing: Grammarly for Opera
We also have an exclusive Grammarly discount offer to help you save a few bucks on Grammarly.
Free Plan
The Grammarly basic version is free and provides basic change features like:
Spelling
Punctuation
Tone detection
Grammar
Conciseness
Premium Plan
The Premium plan includes features like:
Word choice
Tone suggestions
Plag detection
Full-sentence rewriting
The annual plan costs $12/month. If you want to buy it quarterly, then it costs around $20/month. And the monthly plan is for $30/month.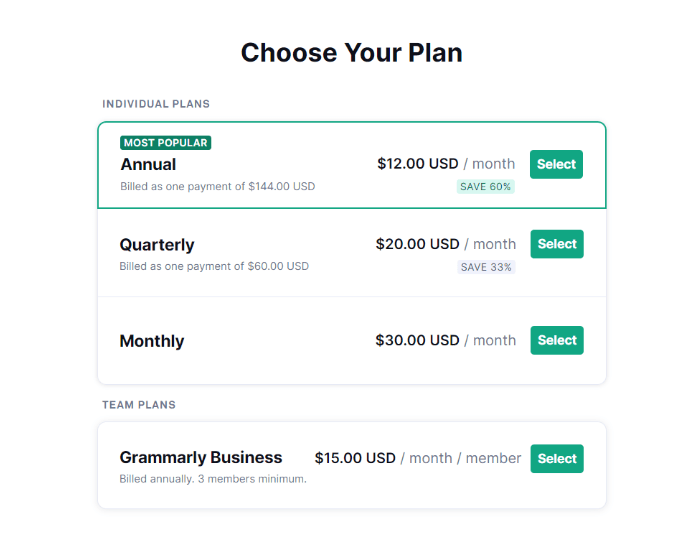 Business Plan
There is also a business plan available for team purposes. The business plan will cost you around $15/per month.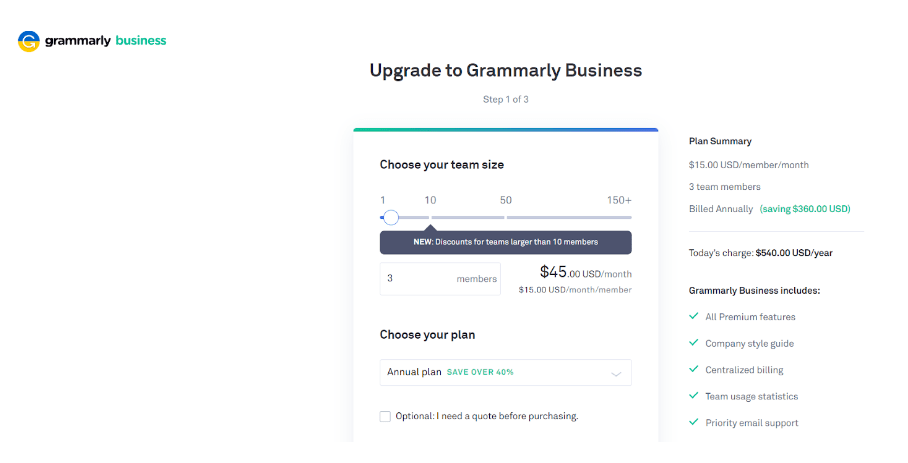 The business plan covers various features like,
Centralized billing
Monitoring tools
Discounted price
All premium features
Related Read:
Conclusion: Grammarly for Opera
Adding Grammarly for Opera might look very tricky or complicated, but I have explained step by step guide on how to add Grammarly on Opera. 
I hope you got each and every piece of information throughout this article. Still, if you have any queries, then let us know in the comment section.
Latest posts by Ryan Harris
(see all)