Want to know how to add Grammarly to Gmail? Here is a detailed guide!
Writing and composing emails can be a stressful job. You might have to check for errors in the spelling and the clarity of the sentences multiple times and still find mistakes at the end.
Be it a professional or a student, writing mail to the higher authorities always seems to scare people off. Emails are a fundamental communication medium, and errors in them may damage your image.
Adding Grammarly to Gmail will help you compose your mail within a few minutes without much effort and with utmost clarity and engaging context.
To make the work easy for you, we have listed all the steps in detail to add Grammarly to Gmail. Follow each step until the end to efficiently add Grammarly to Gmail.
Let's dive into the detailed steps!
How You Can Add Grammarly to Gmail: A Step-by-Step Guide
Adding Grammarly to Gmail may ease your work of composing emails. You can download Grammarly and take the most advantage of the features it provides.
1. Set up the Account
Step 1: Visit Grammarly's website.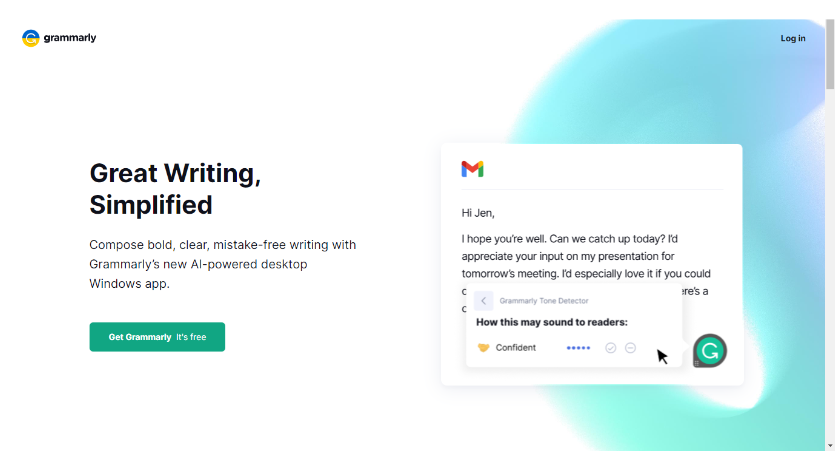 Step 2: Click on Get Grammarly
Step 3: Create an account for Grammarly using the Sign-Up option if you don't have an existing account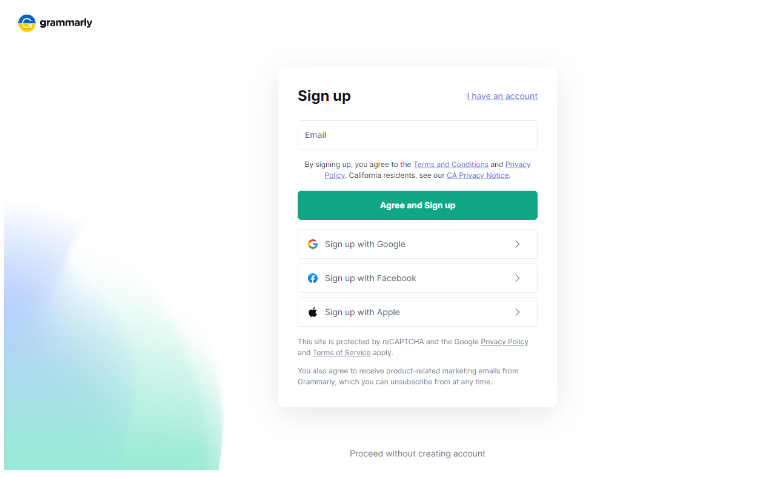 You can sign up using your email or Google, Apple, or Facebook accounts. Also, you can log in from Grammarly's website if you already have an existing account.
2. Install the Grammarly Extension
Step 1: Once you have logged in, Download Grammarly for chrome from the Apps section by clicking on "Install".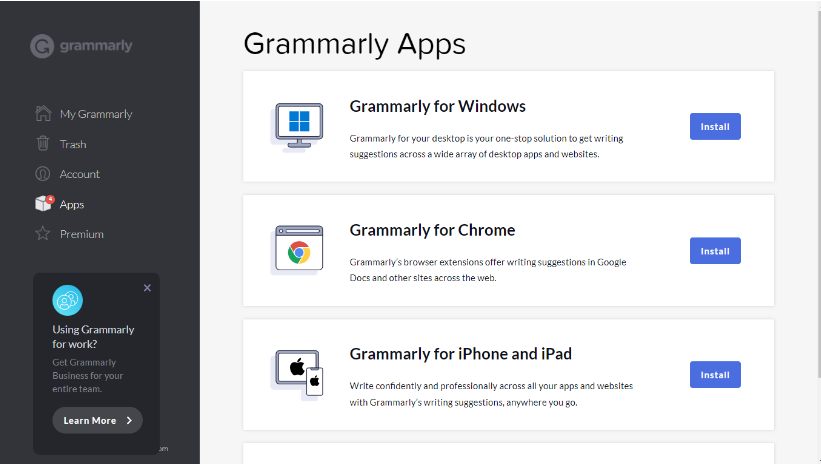 Step 2: Click Allow for all the permission pop-ups to start the installation
Step 3: After installation is complete, Grammarly will be added to chrome extensions
3. Launch Gmail
Step 1: Open Gmail
Step 2: Click on the compose button.
Step 3: When you start typing the body of your mail, you will observe a GREEN button to the bottom right of your compose box.
You will notice the green button will turn red when there are errors in your writing. Here, you can click on the button to correct your mistakes.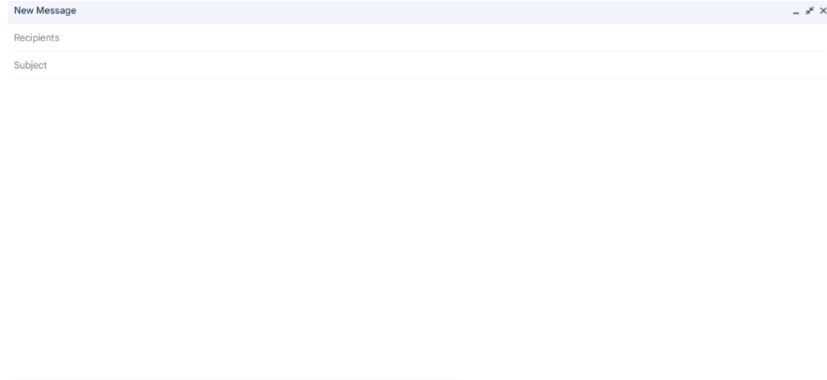 Congratulations ! you have successfully Added Grammarly to Gmail. Enjoy writing Error free without any hassle.
Using Grammarly in Gmail
Grammarly is one of the best grammar checkers in today's era. It outstands all the other checkers with its unique features and simple interface.
Grammarly auto-suggests the correct spellings and checks for clarity, tone, and engagement. Also, it helps you to rewrite a sentence in a better way by highlighting the errors in the text.
Moreover, Grammarly will help you write the best emails efficiently, clearly conveying the required message.
However, You will need to upgrade your account to the premium version to access all the professional suggestions. Grammarly Premium will provide you with an edge over others.
Related Read:
Wrapping Up! How to Add Grammarly to Gmail (2023)
Whether a professional or a student, Grammarly best suits everyone's needs and is the best solution to improve your writing.
Adding Grammarly to Gmail makes your email writing error-free and easy without any hassle of looking for misspelled words or vague statements.
FAQs
Why is Grammarly not showing in Gmail?
 Sometimes, the extension turns off by itself. To solve the problem, you will have to ensure that the Grammarly Extension is turned on by checking it in the extension list of your browser.
Does Grammarly work on emails?
Yes. Grammarly works on emails. Once you install Grammarly for chrome and enable the extension, it will work with emails too. 
Can I turn Grammarly on and off?
Yes, you can turn Grammarly on and off by using the toggle button in the settings of Grammarly for the chrome extension.
Latest posts by Ryan Harris
(see all)