Grammarly is widely used by over 30 million users. One of the most useful features of Grammarly is its integration with Google Docs, which allows you to get real-time feedback on your writing within the Google Docs editor. 
However, many people might have trouble adding Grammarly to Google Docs, and if you are one of them too, we have got you covered!
In this article, we have listed a step-by-step guide on how to add Grammarly to Google Docs without any hassle. Moreover, we also added tips to enhance your experience of using Google Docs with Grammarly.
How to Add Grammarly to Google Docs (Step-By-Step)
Note: Adding Grammarly to Google Docs is a quick and simple process. But you must have an active Google Docs account registered to your email. It is important if you want to add Grammarly to your Google Docs.
Here is a detailed step-by-step walkthrough on setting up Grammarly for Google Docs:
Step 1. Go to www.grammarly.com and sign up for a free or paid account. You'll need to provide your email and create a password.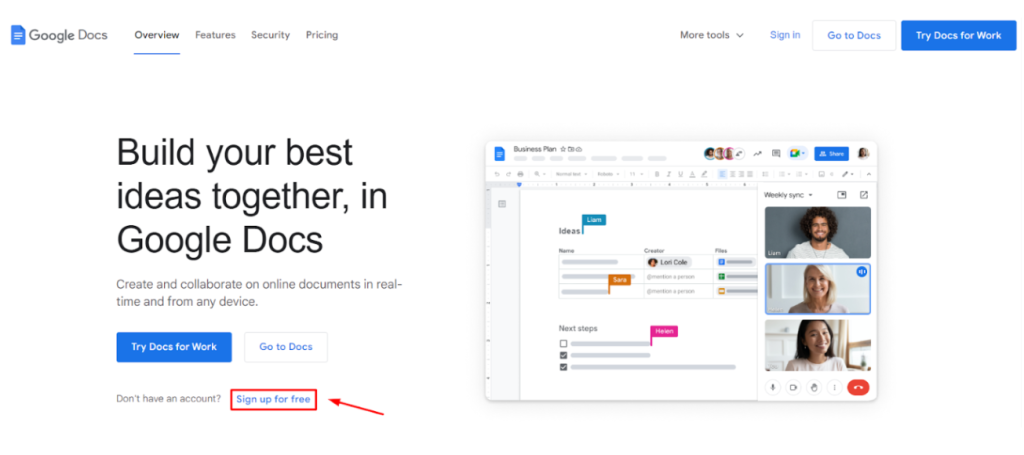 Step 2. Download the Grammarly browser extension from the Chrome Web Store or Firefox Add-ons site, depending on which browser you use.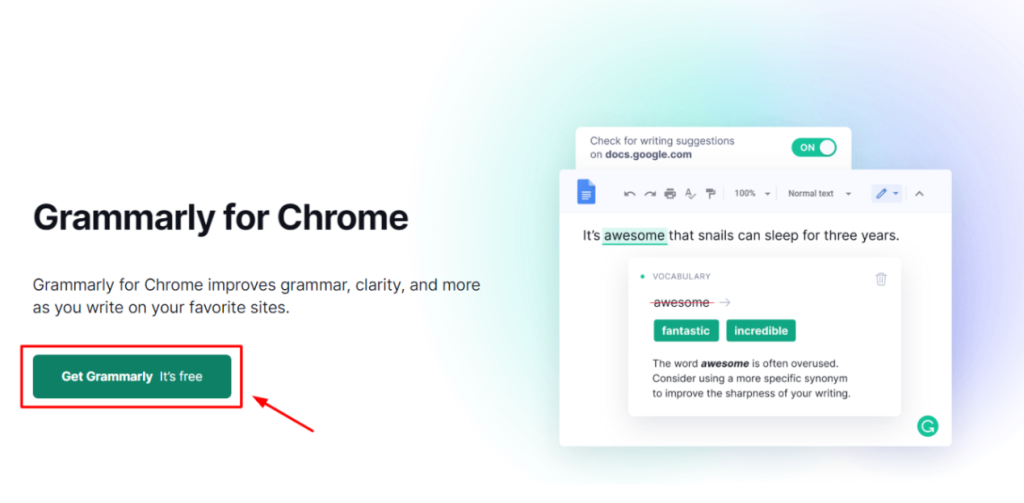 Step 3. Click "Add to Chrome" to install the extension. This will allow Grammarly to work across different websites and documents.

Step 4. Open a document in Google Docs—a new document or an existing file. Make sure you are logged into your Grammarly account. You will see a small Grammarly icon on the bottom right corner of your browser once logged in and the extension is enabled.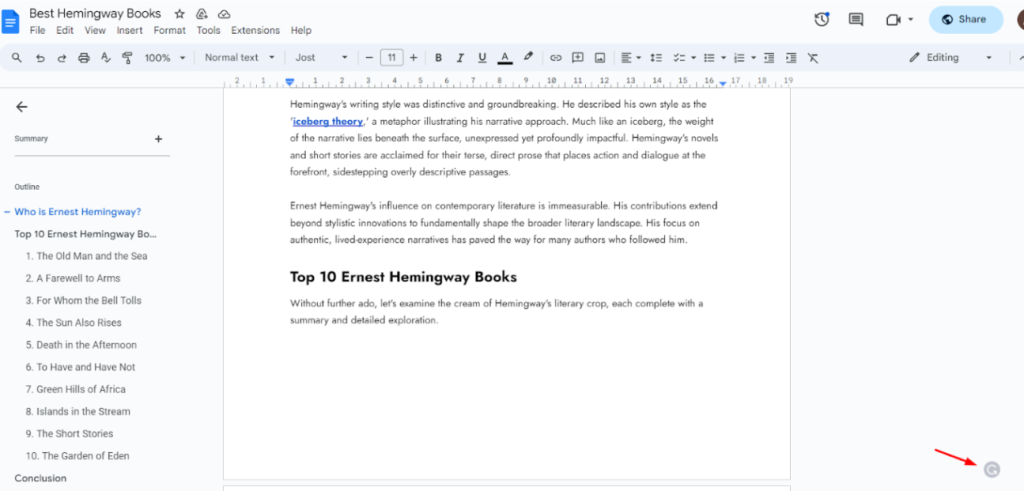 Step 5. Start typing your text, and you will immediately see Grammarly suggestions as you write within Google Docs. It will highlight issues and provide fixes as you go.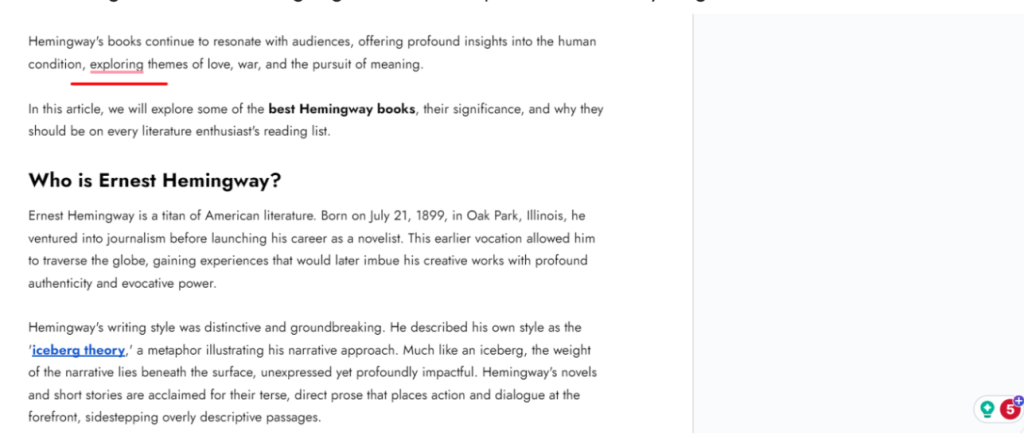 Step 6. Click on the Grammarly browser extension icon to expand suggestions or get additional details. Accept or ignore Grammarly suggestions by clicking on them individually. This will train the algorithm over time.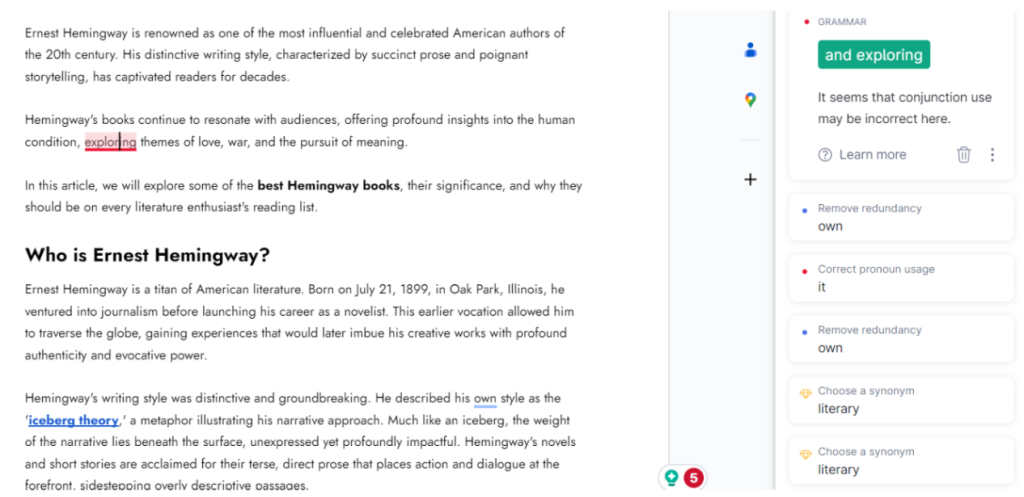 Grammarly will auto-save any accepted changes. You can also manually save or export the document through Google Docs as normal. And you're all set! Grammarly is now active and provides real-time feedback within Google Docs to improve your writing.
How to Adjust Settings on Google Docs
If you want to adjust settings, you do not have to go to the browser version anymore. Instead, Grammarly allows you to adjust your settings in Google Docs itself.
Here are some tips for customizing Grammarly on Google Docs:
Open the Grammarly browser extension by clicking the icon.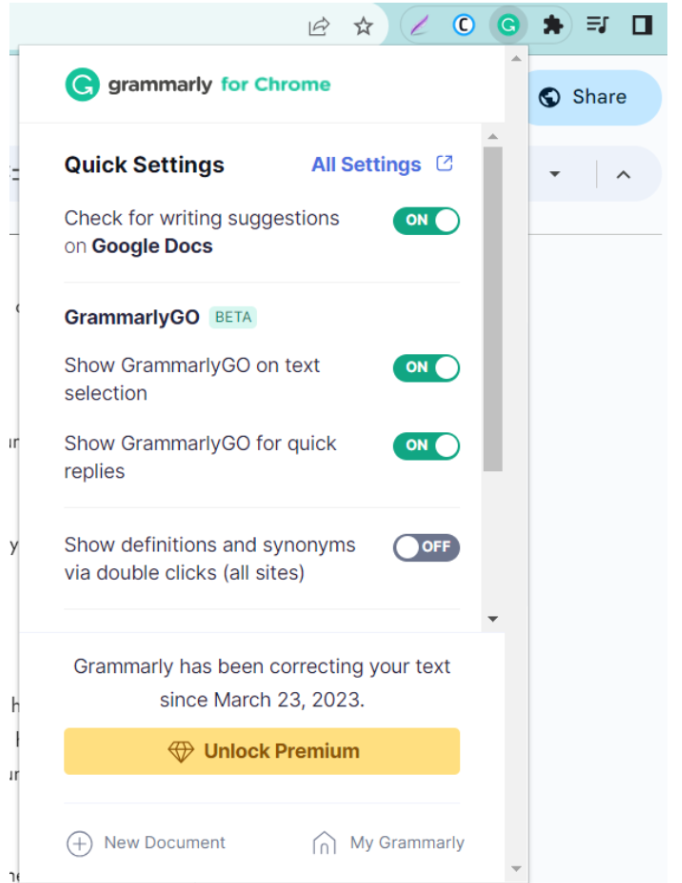 Go to "All Settings" to toggle settings like suggestions for grammar, punctuation, word choice, etc. You can whitelist specific words or disable certain Grammarly suggestions that you don't need.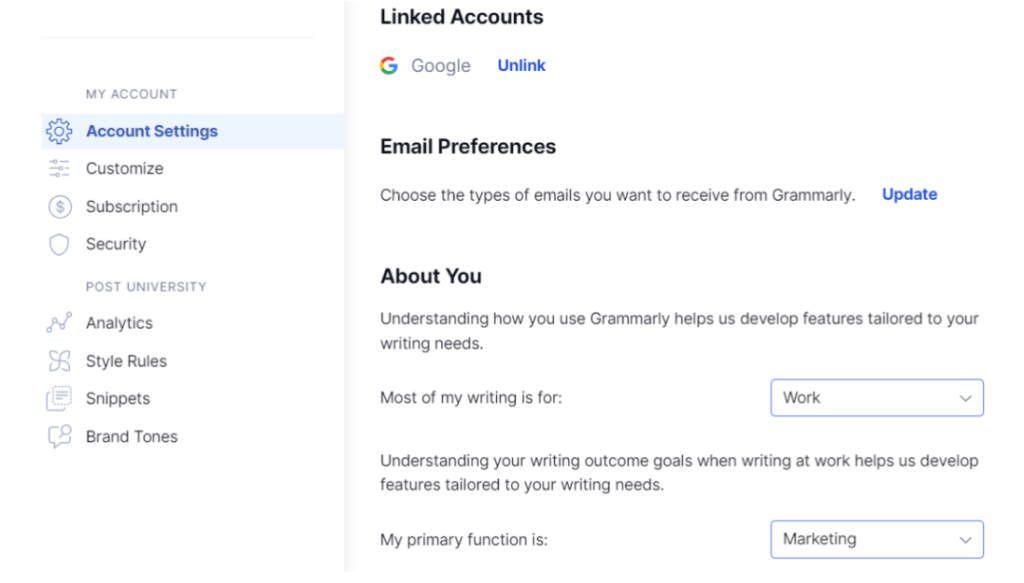 Under "Security," you can disable Grammarly from accessing private Google Docs documents.
You can also check the plagiarism if you use the Grammarly site to copy and paste the document to correct grammar issues.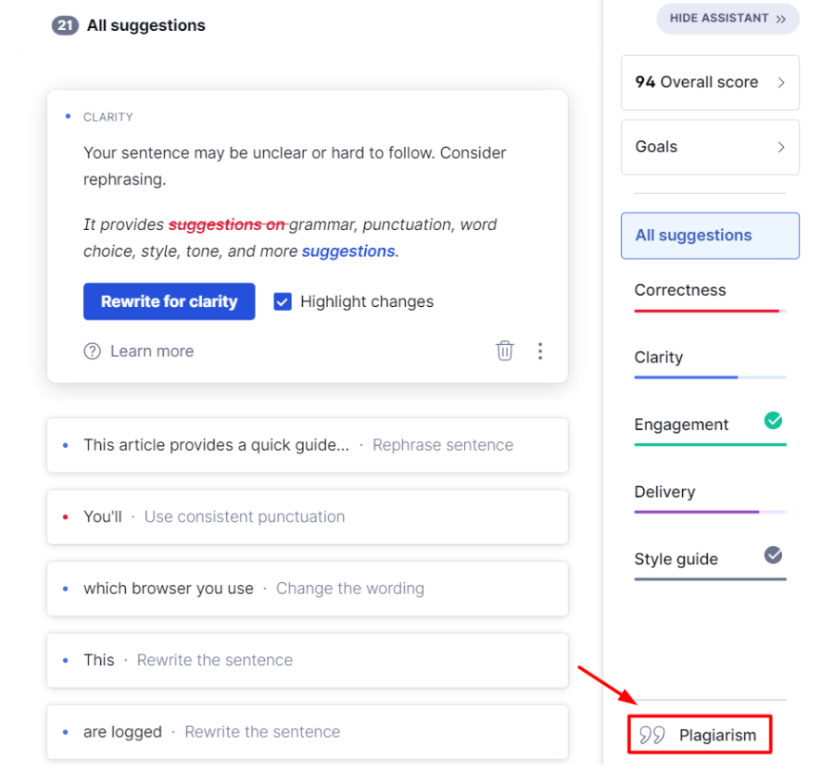 From the extension, you can also turn on/off Grammarly suggestions for certain sites.
Take some time to explore the Grammarly settings to optimize it for your writing style and preferences.
Tips to Use Grammarly on Google Docs
Here are some handy tips for getting the most out of Grammarly within Google Docs:
Install the Grammarly keyboard to get suggestions as you type on mobile.
Write your text first, then go back and accept/ignore Grammarly suggestions. This helps your writing flow better.
Hover over highlighted issues to see additional explanations and tips from Grammarly on how to improve.
Use the Grammarly browser extension to access your dictionary, plagiarism checker, and other stats.
Take advantage of the premium version's advanced vocabulary, readability, and tone detectors.
Enable automatic replacements for common mistakes like "could of" instead of "could have."
Check the Grammarly support articles for troubleshooting help if you encounter any issues.
You can also use Grammarly on other platforms, including Gmail, Word, Powerpoint, etc. If you need help in adding Grammarly to other platforms, here are a few guides that will help you:
You can check our detailed Grammarly review to explore its capabilities beyond just Google Docs! 
Grammarly For Google Docs: Pricing
You can use Grammarly for Google Docs for free with its free version. The extension is free to download. You can do all the basic corrections and checks with the free version. However, Grammarly Premium offers additional suggestions and features.
You can learn the difference between the two versions by going through our detailed Grammarly vs free comparison. 
The premium version starts at $12/month if you opt for the annual plan. You can also check our article where we have mentioned other plans of Grammarly and help you pick the right one.
Bonus: Finding Grammarly expensive? No worries! Grab our Grammarly discount and get up to 20% off on your purchase.  
Conclusion
Integrating Grammarly into your Google Docs workflow can be a game-changer for improving your writing. With real-time grammar and spelling corrections, you can catch mistakes as you type and learn better writing habits over time.
While the setup does require downloading the browser extension and creating an account, it is simple and quick.
Grammarly seamlessly blends into Google Docs, providing feedback without interrupting your writing flow. Give it a try and watch your grammar, clarity, and effectiveness grow.
FAQs
Why is Grammarly not working on Google Docs?
If Grammarly isn't showing suggestions, first ensure the browser extension is installed and enabled. Check that you're logged into your Grammarly account and double-check the settings. Try disabling extensions one by one to identify conflicts. As a last resort, reinstall the extension or restart your browser.
Which browsers does Grammarly support for Google Docs?
Grammarly offers browser extensions for Chrome and Firefox that allow it to work with Google Docs. The extensions are available for free from the Chrome Web Store and Firefox Add-ons site.
Can I use Grammarly on Google Docs on Safari?
Yes, Grammarly currently has an extension for Safari. You'll need to use Chrome or Firefox to utilize Grammarly on Google Docs. You can also access Grammarly suggestions within the desktop editor app on Mac.
Is Grammarly for Google Docs Free?
Yes, the basic Grammarly functionality works for free on Google Docs. You'll just need a free Grammarly account. The premium version offers additional advanced features for a subscription fee but isn't required
Latest posts by Ryan Harris
(see all)