Learning a new skill is always a good idea, but choosing between competitive platforms like Udemy and Pluralsight can be quite hectic, especially if both offer similar benefits.
If you have chosen Udemy and Pluralsight but are unsure which offers the best learning experience, including all the critical factors like ease of use, budget, and learning module, don't worry. I got you covered.
I took some courses in Udemy and Pluralsight and have gained personal experience and so I decided to write a detailed review on Udemy and Pluralsight and share my thoughts on them.
In this article, I compared Udemy and Pluralsight; the main differences between Udemy and Pluralsight include the course quality, best features, instructor quality, and pricing.
Towards the end, you can also find my verdict on "Udemy vs Pluralsight – Which is the best?"
Udemy vs Pluralsight: In A Nutshell
Despite picking two of the best learning platforms on the internet, Udemy and Pluralsight, you might still be confused about which is worth buying and how beneficial Udemy and Pluralsight are.
To avoid such confusion, I have listed a brief overview of Udemy and Pluralsight for easy understanding so that you can make a wise decision and be worth every penny that you invest in.
What is Udemy? (An Overview)
Udemy is a popular learning platform where you get the opportunity to buy individual courses on a budget ranging from various categories, including creative niches. I mean, Udemy is versatile in acquiring any skill that you want while staying in the comfort of your home. Good news, isn't it?
You can find the desired course within minutes in Udemy because the customization tools are handy and work accurately. Since Udemy offers courses in all difficulty levels, there's no issue.
Udemy stands out, especially by offering 150,000 courses which literally sounds like an unlimited set of courses. With many courses, you cannot go wrong in finding the most appropriate course.
Even the niches do not discriminate in Udemy because you get courses from web development to designing to marketing. In fact, there are several courses on blockchain and cryptocurrency.
Regarding the design spectrum, the layout and interface have a minimalistic touch with zero popping tones of unnecessary colors, and all the features are easy-to-navigate quickly.
Talk about diversity because Udemy produces courses in 60 languages which is a bonus to all non-English users since not every learning platform offers courses in other languages.
Last but not least, Udemy is mobile-friendly with a well-curated course selection and layout. With added benefits like on-screen note writing, ticking lessons, speed limiting, Udemy is convenient.
What is Pluralsight? (An Overview)
Pluralsight is home to 7000+ skill-developing courses related to technology handled by industrial experts who are professionally qualified and have a great reputation in the field.
Note: If you want to know more about Pluralsight then check out our detailed Pluralsight review here.
Producing quality content with high-definition video lessons, Pluralsight has curated well-structured learning modules which allow you to take several courses easily.

From cybersecurity to machine learning to IT operations, Pluralsight ensures to club all courses falling in the technology spectrum under a single roof, making it easier for tech enthusiasts.
With helpful paths, cloud stations, and skill assessments, you are provided with everything that you need to get hands-on experience in learning certain skills in Pluralsight. Big benefits!
Regarding language, even Pluralsight offers courses in 50 different languages, and the ease of use in Pluralsight is constantly updated, giving a smooth butter-like experience.

Features like Skill IQ and Role IQ in Pluralsight are beneficial in choosing the appropriate course without any hassles. Meaning the course will be suggested based on your understanding level.
Udemy vs Pluralsight: Main Differences
Two learning platforms with extraordinary features and benefits, you might find it hard to come up with significant differences, but I did my research. 
The following are the main differences that I found in Udemy and Pluralsight:
Categories of Courses
The fact that Udemy offers 150,000 clearly signals that you will get courses in multiple categories regardless of the niches.
I mean, you can take a course on web development while also learning about marketing analytics. There is an abundance of courses in Udemy, whereas in Pluralsight, you are limited to only technology-based courses.
Despite hours of research on finding courses on other niches, it was nearly impossible to develop courses like writing or illustrating because Pluralsight has made it clear that the platform is designed for tech-related courses only.
Unique Features
Pluralsight surely tops the verdict in unique features compared to Udemy because you are exposed to benefits like paths that have clubbed courses together in a single place.
Plus, you can take skill assessment tests, get free weekly courses, make use of role IQ, and experience hands-on learning with pre-configured cloud stations in Pluralsight.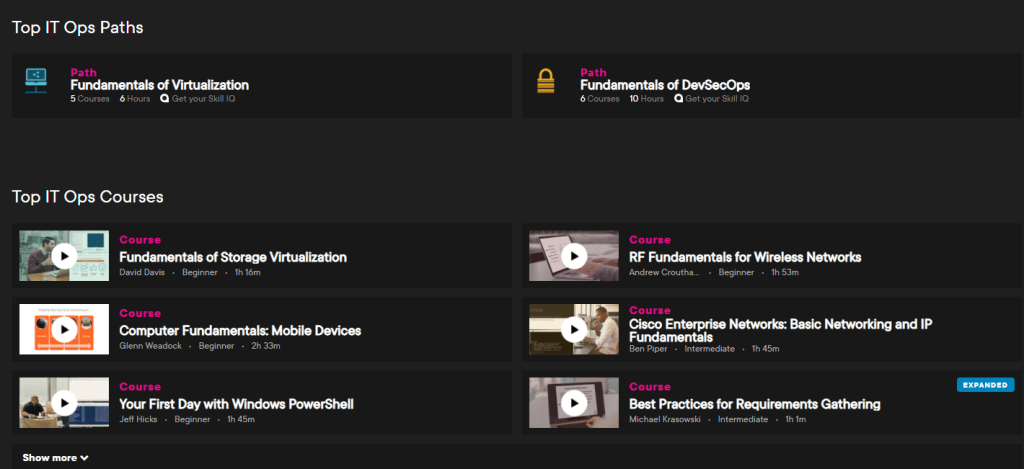 Regarding Udemy, there are no such features because you are getting a wide variety of courses, and it is quite difficult for Udemy to bring in benefits similar to Pluralsight. Still, Udemy offers in-demand courses along with certificates on non-technology courses, which is promising.
Ease of Use
As mentioned earlier, Udemy has a well-maintained interface with a minimalistic layout. Although Udemy had a decent format with the set of courses, some lessons seemed to be lagging.
On the other hand, Pluralsight has updated learning modules with great aesthetics on the interface, and there is no compromise with the quality of the lessons.
Both the learning platform has a properly arranged course set, but Pluralsight has a compelling feature called Paths which is an organized place where courses related to a subject is placed.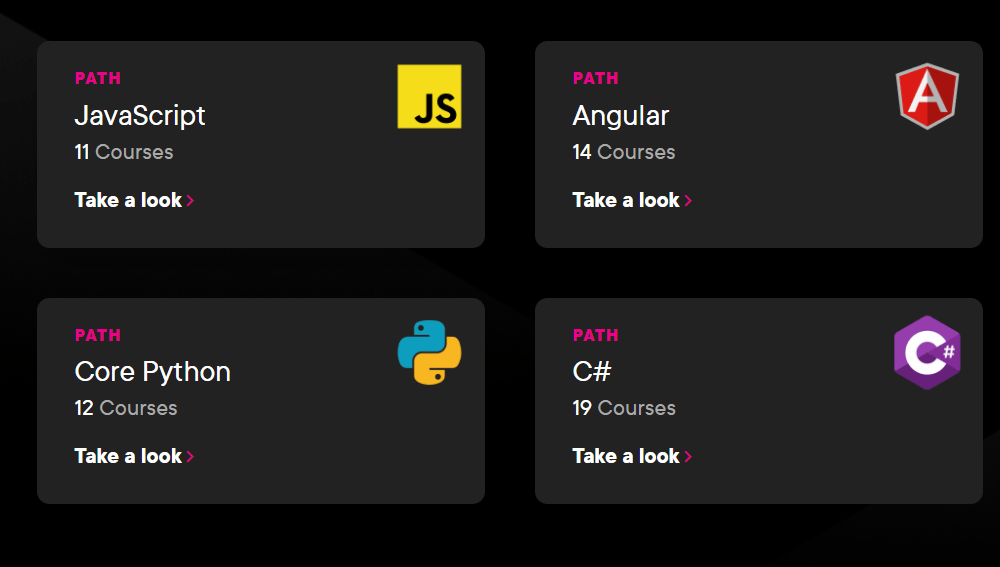 Taking up courses and directly diving into learning could be Pluralsight. Udemy is good too, but Pluralsight deserves some points for giving additional benefits by simplifying the experience.
Quality
No matter what learning platform you have chosen, you should not compromise for low quality, including the instructors' quality. Likewise, I noticed the quality in Udemy and Pluralsight and realized that both offered exceptional courses led by excellent instructors.
Although Udemy has great courses and instructors, it is not fully certified. Meaning, Udemy is an open platform where literally anyone could curate and sell a course, so the quality varies.
In contrast, Pluralsight does not settle for anything low, which means only certified industry experts and professional educators will be handling courses on their platform.
After taking courses in Udemy and Pluralsight, I would come back for more in Pluralsight.
Do You Get Certificates in Udemy and Pluralsight?
The feeling of being appreciated with bonuses or rewards is exciting, so Udemy and Pluralsight decided to shower motivation and encourage the users by offering certificates on completion.
Yes, you can get certificates in Udemy and Pluralsight, but are they accredited and hold value? Certainly not. Hear me out. Most private institutions offer certificates.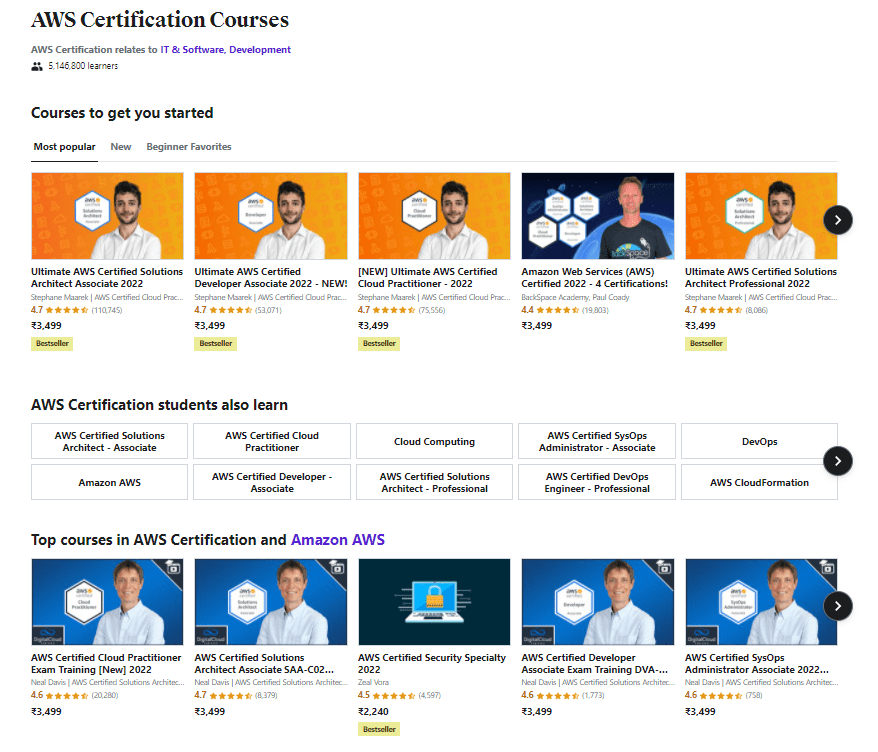 For instance, you might even have the experience of getting certified for merely participating in a contest, and does it mean that you will get a job guarantee in the desired field? No? Right?
Similarly, the certificates offered by Udemy can be a great way to flaunt your knowledge and the experience of learning a new skill. In contrast, Pluralsight certificates might boost your resume.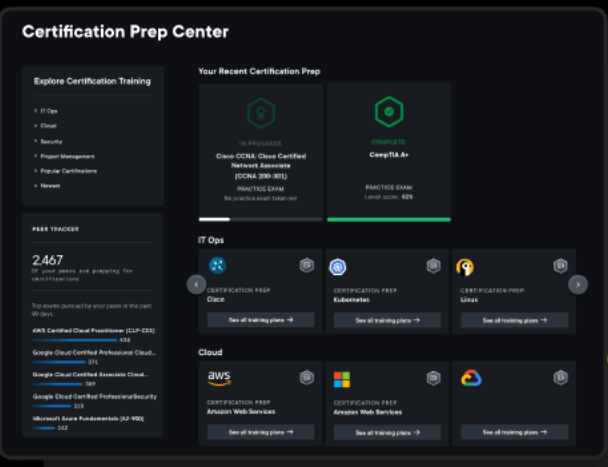 Since Pluralsight is a relatively big platform that has also partnered with top companies like Adobe, Microsoft, and Google, the certificates that you get in Pluralsight might hold value.
Udemy vs Pluralsight: Pros & Cons
Here are the benefits & drawbacks of Udemy and Pluralsight.
Udemy Pros
The number of courses on Udemy is huge and more than any other online learning platform.
All the courses available on Udemy are cheaper and affordable.
You get lifetime access to any course you purchase on Udemy.
Udemy constantly offers sales, promotions, and deals, meaning you can get access to your favorite course for as low as $10.
All the courses on Udemy go into detail to explain the topic, and verified instructors teach the courses.
Udemy Cons
The quality of the courses is not the same. Some can be really great, and some can be a waste of money.
The certificates of Udemy do not add any value to your career.
Pluralsight Pros
The number of technical courses available in the Pluralsight library is amazing.
All the courses of Pluralsight are credible because of its partnership with Fortune 500 companies.
The instructors of Pluralsight are highly qualified, and their teaching method is also easy to understand.
Pluralsight offers you learning paths meaning you can go from beginner to expert level in any coding language you want.
The courses of Pluralsight will equip your demanding skills so it will be easy for you to get a job after completing them.
Pluralsight Cons
The pricing of Pluralsight is a bit expensive compared to Udemy.
The videos can be too technical sometimes, and there are no simplified explanations available for the courses.
Pricing Battle: Udemy vs Pluralsight
Quality? Check. Course selection? Check. Certificates? Check. You still have a significant factor to consider before making the decision in choosing between Udemy and Pluralsight.
Yes, I am talking about the pricing plans in Udemy and Pluralsight. Is Udemy affordable? Or is Pluralsight expensive? I have listed all the packages that are offered by Udemy and Pluralsight.
Udemy Pricing
The benefit of taking the courses in Udemy is that you do not have to pay for the entire course library and get access to a single course by paying only for an individual course.
Most Udemy courses are offered at $19-$200 which is a fair deal because you get lifetime access to the course with a self-paced learning module.
You might not get a free trial in Udemy but you can take some basic courses for free. Still, if you are vouching for a certificate, you have to buy a course. If not, certificates cannot be received.
In case you are not satisfied with the benefits in Udemy, you can request for a refund. Note that the refund can be requested only within the first 30 days of purchase. Be alert!
Pluralsight Pricing
As for Pluralsight, you get two exciting plans, namely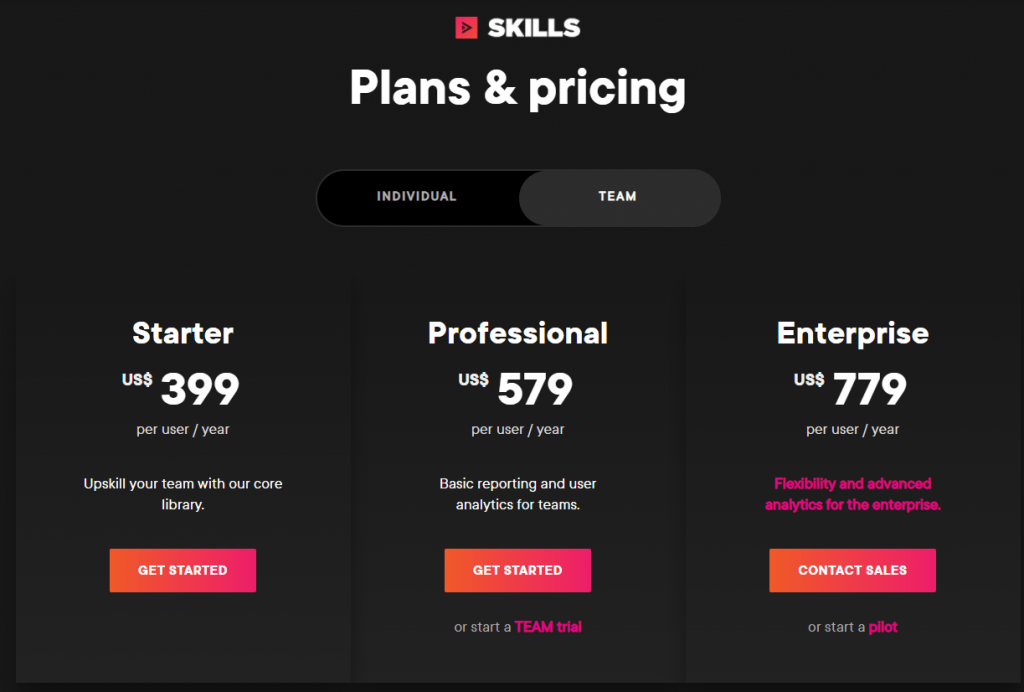 Pluralsight Individual plan
Standard plan – $299 which gives access to the skill assessment, only the core course library, and all the paths curated in Pluralsight.
Premium plan – $449 which gives full access to the entire course library, hands-on experience, projects, and even exams.
Pluralsight Team plan
Starter plan – $399 per user/year which gives access to only the core library.
Professional plan – $579 per user/year which shows basic reporting and user analytics in Pluralsight.
Enterprise plan – $779 per user/year which unlocks advanced analytics and core features.
NOTE: The option of a free trial is available in all the plans, excluding the Starter plan in the Pluralsight Team plans. The Premium plan is the most recommended plan.
Related Read:
Final Verdict: Udemy vs Pluralsight – Which Is The Better Option in 2023?
Learning and acquiring skills from Udemy and Pluralsight was truly exciting because both the platforms carried the modules, the format, the layout, and the user experience well.
Although Udemy and Pluralsight gave each other a tough fight, Pluralsight stood out in terms of instructor quality, additional benefits, and ease of use. Udemy too, is a great learning platform for users of all fields including designing, marketing, illustrating, and even writing; BUT, if you are a tech nerd, Pluralsight is the perfect platform.
With benefits like hands-on learning, real-like cloud stations, free weekly courses, and easy paths, Pluralsight has everything that you need under a single roof.
You also get the option of a free trial in all the plans that are offered in Pluralsight. In conclusion, Udemy is recommended for other niches but Pluralsight is the right call for all things tech!
FAQs
Which platform is better: Udemy or Pluralsight?
If you are looking for a platform where you will have plenty of options and categories to choose from, then Udemy is the better platform for you. However, if you are looking for a platform with technical courses, then you should choose Pluralsight, which also offers better-quality courses than Udemy.
Which e-learning platform has more courses: Udemy or Pluralsight?
Pluralsight only has over 7,000 courses, whereas Udemy has over 200K+ courses.
Which is affordable: Udemy or Pluralsight?
Udemy does not have a subscription plan, you can only buy courses on Udemy individually, and the pricing range of those courses is $19 to $199. Pluralsight has individual and team plans, starting from $299/year. You will also get lifetime access to any Udemy course you buy.
Latest posts by Ryan Harris
(see all)