Though I have taken multiple courses in creative niches like illustration, music, and writing, I felt it was time to switch up the direction and get into technology.
While looking for courses on the internet, Pluralsight was the first platform to appear on the search results. I was doubtful about it at first; then, I took a few courses.
Now, I have completed multiple courses on Pluralsight, which were beneficial and insightful. I have even recommended a few courses from Pluralsight below.
In this article, you'll learn everything about Pluralsight, who can take Pluralsight, the best features of Pluralsight, how to find courses in Pluralsight, pricing, etc.
Towards the end, I also share the verdict – "Is Pluralsight worth it or not?"
Pluralsight Review: An Overview
In simple words, Pluralsight is basically an online learning platform exclusively designed for the ones seeking self-paced courses based on mostly technology.
The education platform established in 2004 was initially launched as a company but eventually grew up to be one of the fastest-growing e-learning platforms on the internet. Only in 2007, Pluralsight started adding its e-learning courses.
At the moment, more than 1500 professional experts are working as Pluralsight instructors handling 7000+ courses related to technology.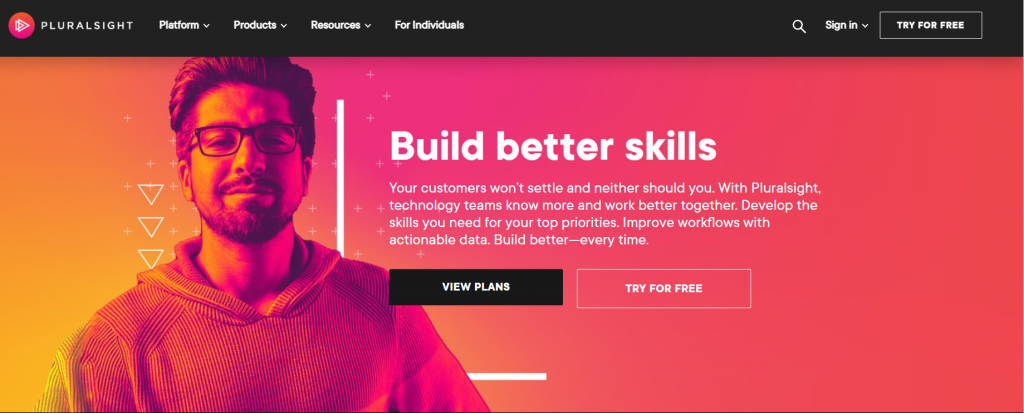 The best part about Pluralsight is that they provide a self-assessment service which is a test that helps a user to find the right course in Pluralsight without any hassles.
You are basically provided with a plethora of courses under one single roof. Pluralsight has made its platform accessible to new niches as well.
In Pluralsight, business and architecture courses are some of the newest addition to their course library. Pluralsight said that they would be implementing more in the future.
Who Are the Instructors in Pluralsight?
The set selectively handpicked list of instructors of Pluralsight is the one that takes the online learning platform to the next level. Referred to as Authors, the instructors in Pluralsight are professional experts with relevant knowledge and prior experience.
Each author in Pluralsight has a unique teaching style that is easier to understand and also immensely informative while taking courses in Pluralsight.

The best feature about the authors in Pluralsight is that they ensure to break down complicated concepts into simple understanding for each course, which is great.
How Does Pluralsight Work?
The first thing you need to do is sign up for Pluralsight free trial, and you need to create an account by filling out the information they ask. You must also provide your payment details; you won't be charged immediately because of their ten days free trial. After you finish the sign up for Pluralsight free trial, you will get access to Pluralsight skills.
You can search for the course you want through categories, or you can also choose a skill path to pursue. Some of the course categories available on Pluralsight skills are Security, Business Professional, Software Development, IT Ops, Cloud, and Data & Machine Learning. You can also go to the Labs to find out a skill you want to master from the very scratch.
List Of The 3+ Best Features of Pluralsight That Stand Out
Now, let me describe briefly all the best features that make Pluralsight one of the best learning platforms on the internet. Personally, I found these features helpful in Pluralsight. They are:
Paths
Hands down, Paths are one of the best features in Pluralsight. It basically acts as a collective of multiple courses in a similar niche structure so that you have everything you need under the same umbrella. Paths are helpful if you are trying to take different courses in the same subject.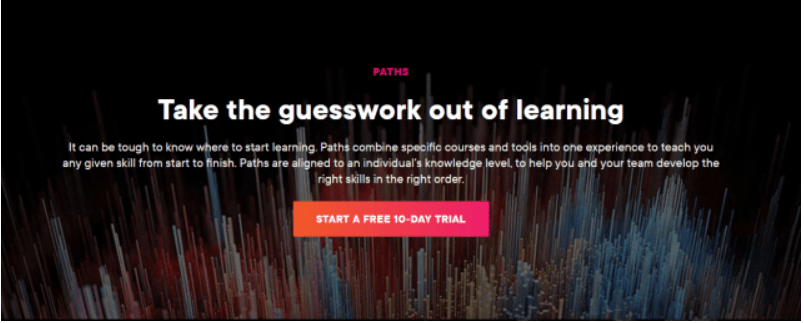 For example, if you are looking for courses on software development, you'd get various options of courses handled by different instructors all clubbed together under Paths in Pluralsight. This makes it easier to find relevant courses quickly.
Cloud labs
Another interesting feature that Pluralsight has is its unique cloud lab. The lab is a pre-configured cloud station that helps users to practice and explore cloud development easily. The best part is that you are getting hands-on experience.

This feature in Pluralsight is effective because you can make countless mistakes and still get them rectified without actually applying them in real life. You can play, learn, and practice simultaneously with the cloud labs feature in Pluralsight, which is great.
Podcasts
Is it quite obvious if you thought why an online learning platform would have something like podcasts? Well, that's where Pluralsight stands out.
Unlike other e-learning platforms, Pluralsight has stepped ahead and made learning interesting and fun by introducing podcast learning hosted professionals on tech topics like JavaScript, Software Development, Cloud Computing, etc.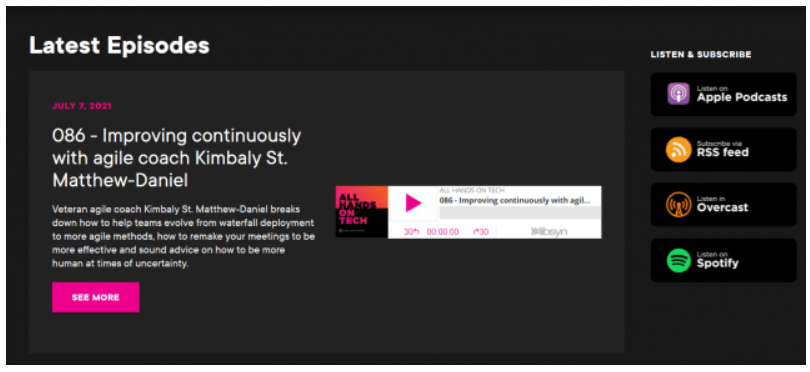 This is a great way to learn, gain knowledge and have a relaxing study session. Thanks to Pluralsight for implementing such a very beneficial feature.
Who is Best-Suited For Pluralsight?
Pluralsight has introduced multiple sets of technology courses. The learning platform recently added courses on different niches, which means Pluralsight is quite flexible and can be recommended to anyone trying to learn a skill online.
Although Pluralsight has different courses in other niches, the learning platform is exclusively known for its technology courses.
Pluralsight is best-suited to anyone looking for courses for a specific level of difficulty with easy understanding and a well-structured format of lessons.
Especially tech-geeks and beginners looking for a course to upscale their skills.
Can Beginners Take Pluralsight?
Pluralsight is absolutely recommended to beginners. In fact, the learning platform has courses divided according to the understanding and difficulty of the subject.
There are three distinct levels through which a user can take their preference. Depending upon the difficulty level, the courses go deep in terms of volume.
There is no need for a beginner to worry because Pluralsight has some of the best experts as their instructors who can help you learn complicated concepts easily.
Most Recommended Pluralsight Courses:
There are a variety of courses to choose from in Pluralsight, and it could be almost impossible to pick one right away without any further thinking. To ease out the process for you, let me suggest some of the most recommended courses.
Along with the courses, I will also recommend a few Paths that I discussed earlier so that you don't miss the easiest way to find multiple courses at once.
Software Troubleshooting by Daniel Lachance
This is a beginner-level course based on IT, which helps you learn how to find viruses, protect your system, and recover any sort of computer malfunctioning.
Introduction to Testing in Java by Richard Warburton
This course unveils in-depth teaching on Java and complications related to programming. The course is beginner-friendly which means it is simplified. You will learn a lot about programming in general, along with useful examples.
Getting started with Web API Test Automation in Java by Andrejs Doronins
This course breaks down the basics and the introduction to Web API in simple lessons. It is well-structured, and the format of the course is simple. This is also a beginner course, so that there are no complicated concepts to decipher.
Fundamentals of Cloud Computing by David Davis
As the title suggests, the course covers the principles of cloud computing and essential things about cloud computing to keep in mind. You are also provided with tips on data management on multiple devices. This is also a beginner-level course.
How to Find The Best Pluralsight Course:
It must be daunting to pick the most appropriate course when you have a plethora of courses in various niches on different difficulty levels and categories.
Let me help you by giving some of the best ways to find the right course in Pluralsight without any hassles. Follow the simple methods that I recommend below, and you will be able to find the best Pluralsight course in no time.
Though they are quite simple, it is very effective in finding the right course. They are:
Skill IQ
Role IQ
Free trial
Free account
Free weekly courses
Skill IQ
Skill IQ is basically a skill-assessment test in Pluralsight which helps in finding the most accurate courses based on the skills that you are lacking. It is one of the most recommended ways to find the right course in Pluralsight.

For example, if you are confused about taking a course. Take the Skill IQ test, and you will be able to find out the skills you need to improve, for which Pluralsight will recommend a few courses specially handpicked for you.
Role IQ
The Role IQ test is an add-on to the Skill IQ test, which means you will be classified according to the difficulty level. For example, though you can find the courses you are looking for easily, this will help segregate the courses on difficulty.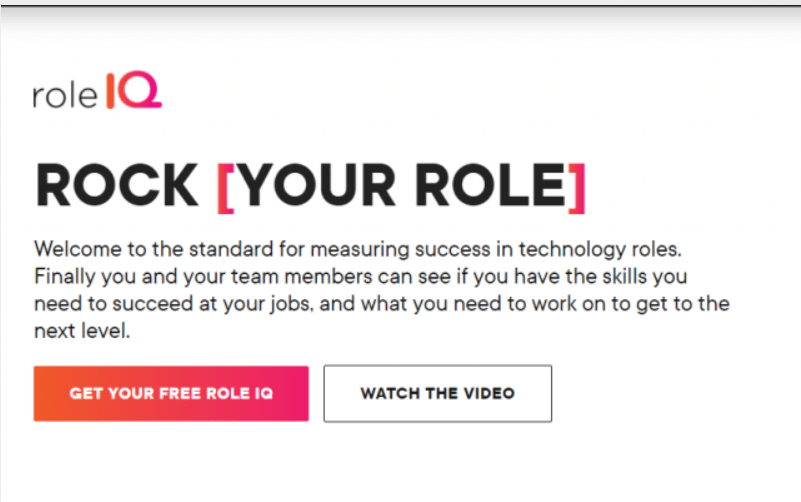 If you are a beginner, then the Role IQ is a must because you do not want to end up in an advanced-level course that could be completely irrelevant to you.
Free Trial
Free trial is one of the common ways any user would opt for it. Likewise, you can make use of the free trial that Pluralsight offers. This way, you can unlock exclusive premium-only content in Pluralsight via the free trial and explore Pluralsight.
While accessing the free trial in Pluralsight, make sure to cancel it after you are done with research on the platform because you will be charged later.
Note that the free trial in Pluralsight is only for ten days.
Free Account
You can create an account on Pluralsight for free, which already gives access to 50+ pre-installed courses on the Pluralsight website.
This is a great way to make use of the offered courses so that you get an understanding if you'd like to buy courses in the future in Pluralsight. Even the listed courses are from different categories so that you have options to choose from.
Free Weekly Courses
The best part about Pluralsight is that they have an exclusive free weekly courses program where they literally offer courses in Pluralsight for free. The courses are updated every week regularly so that even if you miss out, you can follow next week.
Using the free weekly courses, you can skim through the courses and analyze how effective the courses in Pluralsight are by yourself without paying any money.
Do You Get a Certificate of Completion In Pluralsight?
It is quite common to expect a certificate for a learning course, especially when it is conducted online. Though Pluralsight promises that they will provide certificates to their users who complete the courses fully, it is not provided if you skip a lesson.
Also, even if you are trying to jump over lessons, the certificate cannot be claimed. Hence, you are told to take and complete the course religiously.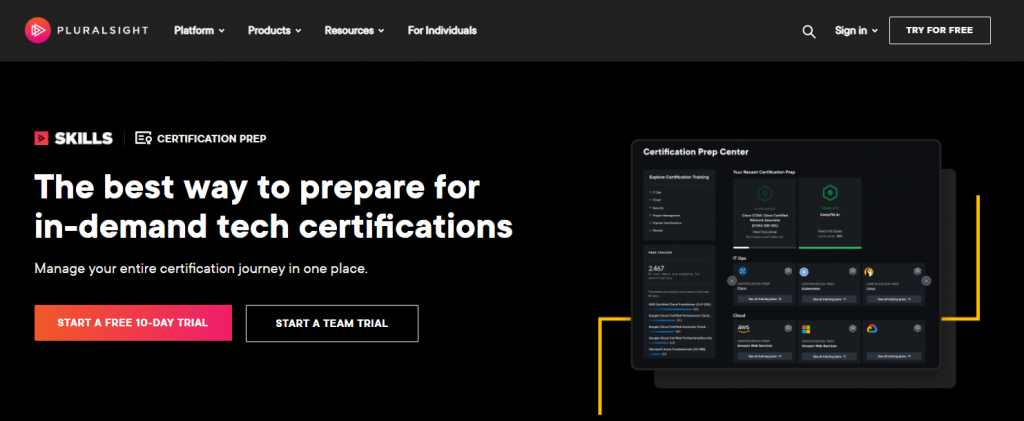 Apart from getting a certificate from Pluralsight, it is said that the certificate provided by Pluralsight does not add any industrial value, so I'd suggest taking courses in Pluralsight only if you want to learn or develop skills and not for certification.
Is Pluralsight Expensive? Or Affordable? (Pricing Plans)
Pluralsight has two incredible pricing plans. They are:
Individual is divided into two sub plans. They are:
a) Standard – $299/- per year, which gives access to the core course library, exclusive paths, and skill assessment.
b) Premium – $449/- per year, which gives access to all the features in Pluralsight, including real-like projects and hands-on learning.
Team is divided into three distinctive smaller plans.
c) Starter – $399/- per user per year, which offers access to the entire course library in Pluralsight.
d) Professional – $579/- per user per year, which gives access to the primary reporting feature and user analytics tool.
e) Enterprise – $779/- per user per year, which will unlock full advanced analytics core features in Pluralsight.
NOTE: The free trial option is available in all the pricing plans in Pluralsight.
Pluralsight Alternative
Yes, there are various alternatives to Pluralsight that you can opt for and get started. Well, we have already curated a handpicked list of the best Pluralsight alternatives to choose from. Anyways, we have already compared Pluralsight to some of its competitors; check our detailed comparison here.
Pluralsight Pros & Cons
Every platform has its advantages and disadvantages. Likewise, in Pluralsight, though there were some valid reasons to go for Pluralsight, I noticed some downsides.
Pluralsight Pros
Availability of free trial in all pricing plans.
Access to offline downloadable files.
Versatile for business and personal.
24/7 support via email and phone.
Pluralsight Cons
Only premium users can use chat support.
Mostly technology courses only.
Final Verdict: "Is Pluralsight Worth it in 2023?"
After taking a few courses on technology and making the best use of all the features in Pluralsight, I would say that – yes, Pluralsight is worth it. Hear me out!
Pluralsight was an excellent choice because the courses were simplified so that any beginner could grasp and understand even the tough concepts.
The best part about Pluralsight was the set of incredible features, from choosing a course using Skill IQ and Role IQ to getting hands-on learning to accessing cloud labs to many more. Pluralsight excelled in every aspect.
In conclusion, Pluralsight would be a wonderful option if you are looking for a self-paced learning platform focussing on technology while also providing multiple benefits under one single roof. You also get a free trial on all the pricing plans.
What are you waiting for? Use the guide I mentioned above to choose the best course in Pluralsight, pick an appropriate pricing plan, and start learning!
FAQs On Pluralsight Review
What is Pluralsight?
Pluralsight is basically an online learning platform exclusively designed for those seeking self-paced courses based on technology.
Is Pluralsight free?
Unfortunately, Pluralsight is not for free, but there are many ways to access the courses in Pluralsight for free.
Does Pluralsight offer only tech-related courses?
No, they offer courses in other niches, but Pluralsight is popularly known for its tech-related courses only.
Who can take Pluralsight courses?
Anyone who is looking for courses for a specific level of difficulty with easy understanding and a well-structured format of lessons. Especially tech-geeks and beginners who are looking for a course to upscale their skills.
Is Pluralsight expensive?
Not really. Pluralsight has the most appropriate pricing structure for all the incredible features.
Does Pluralsight offer a free trial?
Yes, Pluralsight offers two different free trials for individuals and teams. If you are choosing the individual plan, then you can enjoy the 10-day free trial. If you are choosing the team plan, then you can enjoy the 14-day free trial.
What is the refund policy of Pluralsight?
Pluralsight does not offer any refunds as of now. However, you can cancel your subscription anytime you want and you will be able to access all the features of Pluralsight till your billing cycle ends.
Should beginners consider Pluralsight?
If you want to learn about technology and how it works then you should definitely consider Pluralsight. However, you will not get any college credit for Pluralsight courses.
How many courses are available in Pluralsight's library?
In Pluralsight's core library, there are over 2500 courses available that cover topics like security, software development, cloud, infrastructure, and more. With Pluralsight's extended library, you can get access to over 7000 courses.
Latest posts by Ryan Harris
(see all)