LanguageTool VS Grammarly is quite a considerable topic. Many get confused while choosing the best among them.
Grammar-checking technologies that are accurate and dependable are crucial in the activities of every writer, student, and business owner.
So here I am presenting you a complete guide on LanguageTool VS Grammarly. I have added each and every detail about both applications. I have compared both according to their user interface, pricing plans, features, extensions, and some of the pros and cons.
Stay tuned till the end to make sure about both applications before buying.
LanguageTool VS Grammarly: Which One Is Better In 2023? (An Overview)
If you are in a bit of a hurry, then here is a quick comparison table that you can refer to.
| | | | | |
| --- | --- | --- | --- | --- |
| Product Name | Pricing | Extensions | Best For | Overall Rating |
| Grammarly | Basic Plan: FreePremium Plan:$30/month business Plan: $15/member/month | Google Docs, Grammarly desktop, mobile app, Browser extension, and Microsoft Word | Best for its writing assistant and Plagiarism checker. | 9.8/10 |
| LanguageTool | Basic Plan: FreePremium Plan:$14.40/month business Plan: $9.48/member/month | Microsoft Word, Google Docs, Browser Extension. | Best for affordable pricing and multi-language support. | 9.7/5 |
LanguageTool VS Grammarly: Overview
Grammarly and LanguageTool both offer various attributes and characteristics to their users. Here we will have a quick overview of both.
1. Grammarly Overview:
Grammarly is a huge and very popular writing assistant that provides grammar checking and spelling correction for various applications.
It is well known for its easy and excellent interface, as well as a tone detection tool. Grammarly provides correction suggestions as well as grammar and punctuation suggestions by highlighting grammatical mistakes.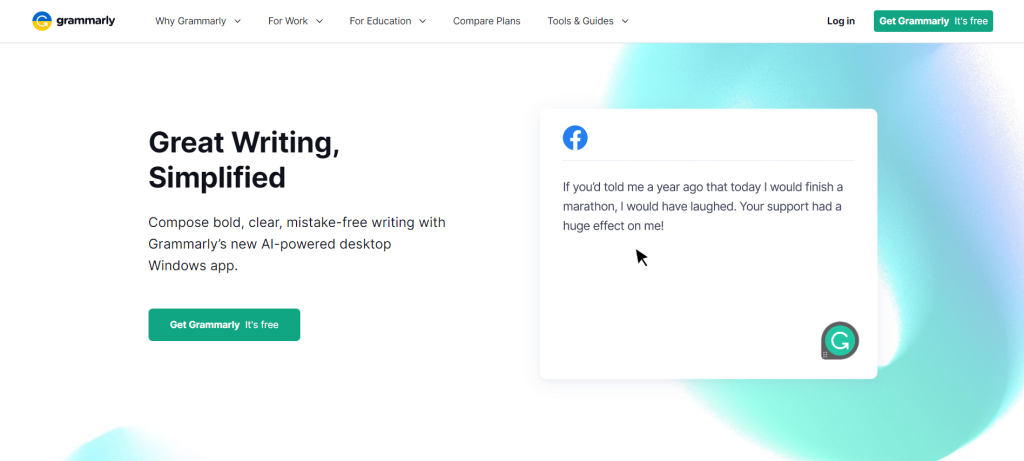 It analyzes each and every word that you have written and checks for every error. It makes sure that whatever you type is easy to read and correct.
Grammarly uses algorithms to detect any type of issue in your text and provides you with various suggestions related to the context. This will help you to cover the usage, grammar, tone, and style, as well as punctuation errors.
It also provides a plagiarism checker and proofreading feature with the premium plan. It also lets you upload the files like PDF, documents, and Word files directly to the dashboard.
2. LanguageTool Overview:
LanguageTool is an excellent grammar checker tool that efficiently checks and corrects grammatical errors, spelling mistakes, punctuation errors, and tone style.
The best part about LanguageTool is, it supports multi-languages and not just English. It detects errors in more than 25 languages and gives you a synonym option to make your writing better.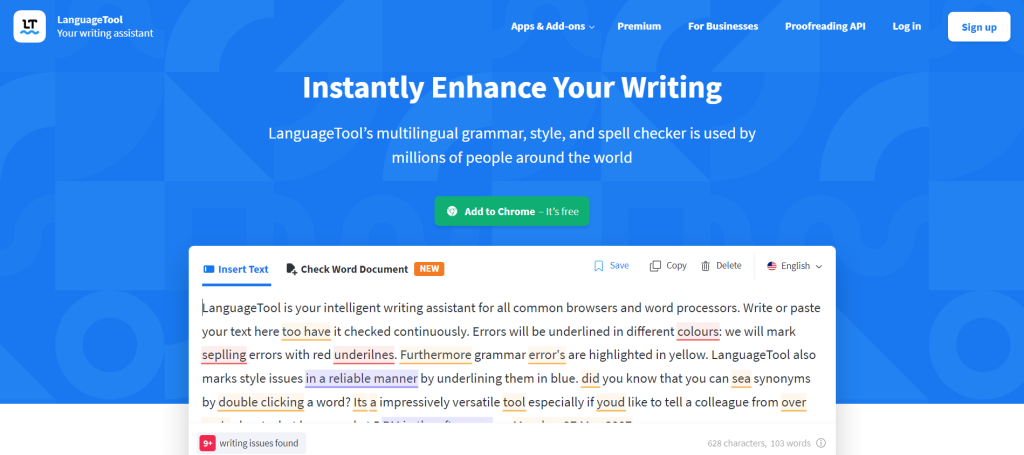 Also, LanguageTool uses API software and artificial intelligence that does not just check grammar and spelling mistakes but also analyzes the tone, sentence structure, and writing style.
It also offers extensions to various programs like Microsoft Word add-on, Google Docs Add Ons, and also various desktop apps. Moreover, LanguageTool also provides a proofreading API that will provide you with a proofreading feature at some extra cost.
LanguageTool VS Grammarly: User Interface
I have tested both platforms and noticed both are very easy to use. Here is a detailed user interface review of Grammarly and LanguageTool.
1. Grammarly User Interface:
Grammarly has an excellent user interface that will provide you with an option to choose and set a goal that will be based on your audience and the intent of the content.
It will ask you to choose formality for your writing which can be formal, informal, or neutral. Also, it has options like intent and Domain by which you can frame content as you want, whether it be informative, casual, or creative.
Also, it provides you with overall correctness, reading engagement, clarity of your article, and delivery ratio. From these points, you can check your content and improve your tone.
Moreover, it has a service that provides expert suggestions for your content. You can directly upload your doc or file to Grammarly or you can simply copy-paste your writing on the dashboard.
Grammarly suggests spelling mistakes and punctuation errors in RED color. The BLUE color suggests the clarity of the content. The tone and formality will be underlined in the PURPLE color. Then the green color suggests you can improve the formality of your content. Who doesn't like colors!? I love this about Grammarly.
2. LanguageTool User Interface:
LanguageTool has the easiest user interface as compared to many other grammar checkers. You can upload as well as copy and paste your content directly to the dashboard and after analyzing it, LanguageTool will suggest to you all the grammatical errors and spelling mistakes in your content.
It will underline errors in your red or yellow color and the purple underline will show your tone and style issues. It also provides you with tone suggestions along with the best suitable formality.
LanguageTool supports more than 25 languages which you can select from the dashboard. You also get the total characters, sentences, and word count on it.
You also get a rephrasing option that will change your sentence into meaningful and readable text. It will provide you with your accuracy details in the right corner from where you can improve your writing.
LanguageTool VS Grammarly: Features
Grammarly and LanguageTool both offer some amazing features that are discussed further.
Grammarly:
Grammarly provides some exceptional features. They are:
Device Compatibility:
Grammarly works with most internet browsers and will correct you as you research or input. It may even be utilized in Google Docs and Microsoft Word with the help of plugins.

Grammarly also has a smartphone application for IOS and Android. It differs from the official website in that it functions more as a Grammarly keyboard that examines your grammar and spelling than anything else. It's ideal for individuals who are constantly sending emails from their phones.
Proofreading Tool:
Another striking feature of Grammarly is expert proofreading. This feature is not included in either the free Grammarly application or the premium membership.
You can, however, select to transmit your work to an editor, who will ensure that there are no spelling errors, punctuation faults, or grammar mistakes. The cost will be determined by the speed at which you want it fixed and the number of words you want to be verified.
Goal Setting:
Goal setting is what distinguishes it from Language Tool and other checker products such as Slick Write.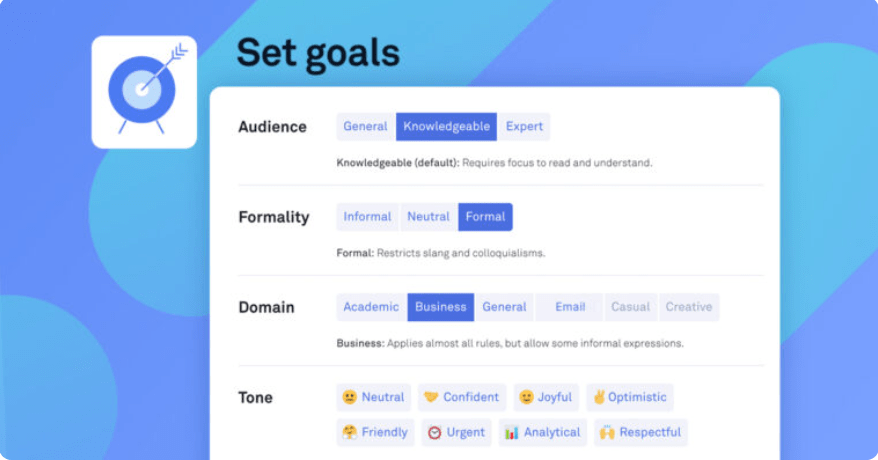 Grammarly does more than just check your spelling and punctuation. It will examine your sentence structure, provide a sentence rewriter and a typo checker, and evaluate your approach, tone, target, purpose, and attitude.
Plagiarism Checking Tool:
The Grammarly plagiarism detector is included in the paid subscription and is available at any time. Grammarly's plagiarism detection technology scans over 16 billion URLs.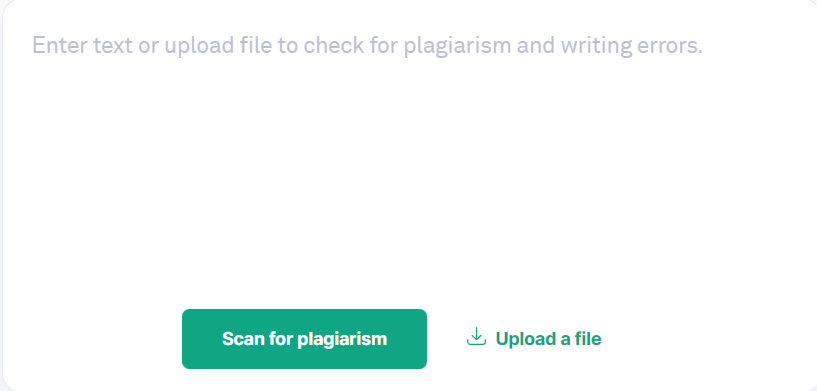 This reduces the possibility of unintended plagiarism. If you do this unintentionally, the plagiarism checker will assist you in citing your sources.
Dictionary:
Grammarly allows you to add your own vocabulary to their lexicon. This will prevent Grammarly from offering advice and edits to the words you've added.
LanguageTool:
Here are some of the LanguageTool features that you should checkout.
Device Compatibility:
LanguageTool is available in both web and mobile browsers. It is also cross-platform compatible with Microsoft Word, LibreOffice, Firefox, Google Docs, and Chrome.

LanguageTool's community created add-ons and plugins for other programs like Android and CheckMate. However, many of the plug-ins are not offered by the service, so proceed with caution.
Language Support:
Language availability is one of the features that distinguishes LanguageTool. Grammar checker applications can detect grammar mistakes in foreign languages.
This type of functionality is not supported by many grammar checkers. It can even identify your language.
Grammar Checker:
When compared to other tools, the grammar checker tool is extremely accurate. It will detect the most common grammar errors.

It also detects the accuracy of hyphenated words. While it is better than others at detecting grammar and spelling issues, it does miss some like it avoids passive voice.
Synonyms and Picky Mode:
Another great feature that LanguageTool provides is Picky mode. You can simply turn it on and you can get your style and tone formal and easy to understand.
Plus if you are struggling with using the common words that are making your content ordinary then you can also use the Enable Synonym feature that will suggest you many synonyms.
Pricing Plans: Which Platform is Bang for Bucks?
Now let's have a look at the pricing plans of both plans.
1. Grammarly Pricing Plan:
Grammarly is free, but to utilize its advanced features, you must upgrade to its premium subscription. Grammarly Premium gives you access to its plagiarism-checking system. Grammarly allows you to check your writing for free at any time.

You will also be able to use the writing feature. Furthermore, if you intend to modify the list that the error detection discovers, you will need to subscribe. The expert proofreading tool is not included and must be purchased separately based on the word limit and turnaround time.
Plan
Pricing
Feature
Best For
Basic Plan
Free
Basic tone detection and writing suggestionExtensions available
Yearly: $12.00/month
Quaterly:$20.00/month Monthly: $30.00/month
Premium plan
Yearly: $12.00/month
Quaterly:$20.00/month Monthly: $30.00/month
Enhanced spelling suggestions clarify Tone improvements.
Individual users.
Business plan
$15.00/month/user
Team style guideUser managementCentralized billing
Organizations and team members.
2. LanguageTool Pricing Plan:
The free LanguageTool browser plugin performs an excellent job of highlighting simple grammar and spelling errors. It will, like other similar programs, give you a suggestion for each issue and allow you to remedy it with a single click.

However, LanguageTool Premium is required to receive advanced grammar suggestions and to work on your MS Word composition. If you own a company and want numerous members of your team to have access to the tool, you must purchase their commercial option.
Plan
Pricing
Feature
Best For
Basic Plan
Free
Basic spelling and grammar checking check up to 10,000 wordsExtensions available
Yearly: $4.99/month
Quaterly:$13/month
Monthly: $19.90/month
Premium plan
Yearly: $4.99/month
Quaterly:$13/month
Monthly: $19.90/month
Enhanced spelling suggestionsTone and style suggestions Detect incorrect titles, numbers, and names.
Individual users.
Business plan
$9.48/month/user
Team style guide team dictionary user management
Organizations and team members.
LanguageTool VS Grammarly: Integrations
I have gone through all the integration available of both; Grammarly as well as LanguageTool. Here are the integrations available for both.
1. Grammarly Integration:
Grammarly supports the following integrations;
Google Chrome
Gmail
MS Office product
LinkedIn
Microsoft word
Firefox
Twitter
Facebook
GitHub
Microsoft Outlook
2. LanguageTool Integration:
LanguageTool offers the following integrations:
Browser Integrations- Edge, Firefox, Safari, Opera, Chrome
Office Plugins: Word, OpenOffice, Google Docs, LibreOffice
Editor Apps: Windows, macOS, iOS
Email Addons: Gmail, Apple Mail, Thunderbird
LanguageTool VS Grammarly: Pros and Cons
Here are some of the Pros and Cons I have listed for both.
1. Grammarly:
Pros:
The mobile software allows you to proofread your writing while on the go.
It always stores your work.
Its weekly emails give helpful feedback.
Website editor with additional checking functionality and a clean and simple integration UI.
Includes a plagiarism checker for comparing content to 16 billion web pages.
Cons:
Grammarly does not have a multi-language checker available.
There is no direct API accessibility.
When you paste long walls of text, it sometimes lags.
2. LanguageTool:
Pros:
It provides top browser add-on plugins.
Multiple languages are available for you to examine your work.
It works with LibreOffice, Microsoft Word, Google Docs, and Mozilla Firefox.
Automatically detect inaccurate titles and names, as well as wrong numbers, in e-mails.
There is also an open-source offering.
Cons:
It does not include a plagiarism checker.
Expensive for mainly correcting typos, punctuation, and grammar problems.
The premium edition is limited to 100,000 characters.
Grammar checker has restricted abilities because it makes recommendations based on rules.
Related Read:
Final Thought: LanguageTool VS Grammarly (2023)
Grammarly is a powerful tool that can do almost anything for you. It, as a result, costs higher than other alternatives. The tool is more effective and self-assured.
LanguageTool may save you money if your English is already good or if you are a native writer. Grammarly is the appropriate tool if you frequently rely on a writing assistant.
It is your call now. Choose the best suitable for you and go fluently with it. Let us know your thoughts in the comment section below.
Latest posts by Ryan Harris
(see all)