There is no denying the fact that eLearning is gradually rising, but does it have a future? I got all the juicy news about eLearning in this full-fledged article on "What is elearning." 
You can find everything about eLearning, the different uses of eLearning, eLearning benefits, the downsides, and the difference between eLearning and hybrid learning.
In fact, I have also shared a guide on using eLearning as an education company.
eLearning: In A Nutshell
If you are new to the online portal or the internet spectrum, let me give a heads-up.
The letter "e" prefix to the word "eLearning" stands for Electronic since anything that demands the use of the internet requires an electronic device.
At least, a smartphone.
In simple words, eLearning is considered the way of learning on the internet using electronic devices like mobile, tablets, laptops, or even computers.
Usually, eLearning is structured in self-paced modules and instructor-led lessons wherein an experienced educator teaches the desired subject.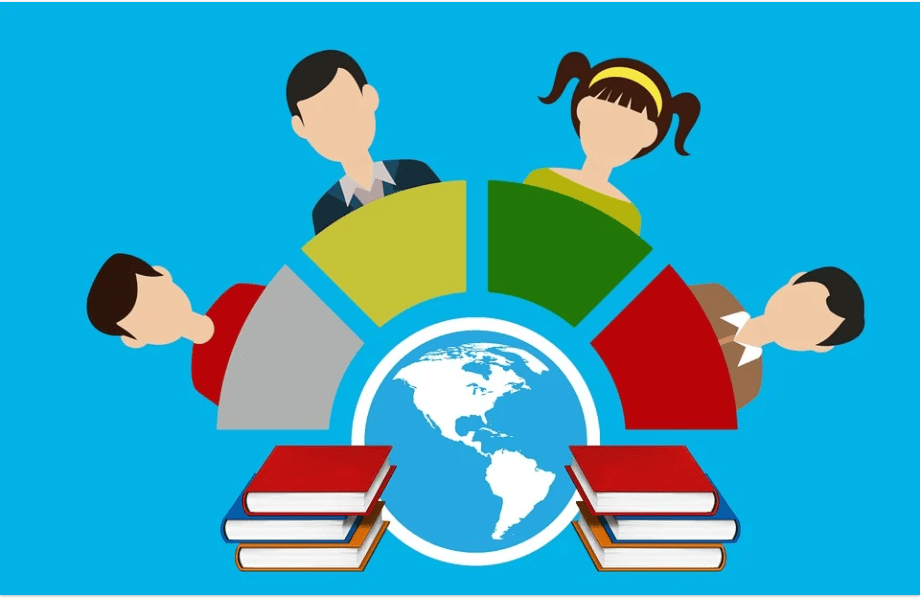 Due to the fast-growing technology, eLearning has almost replaced the traditional way of attending classes and understanding concepts. The future is here.
Since eLearning has pre-recorded video lessons and digestible content for easy understanding, it is often preferred by the majority of the student population. Basically, eLearning gives you flexibility, a transparent analysis, and a progress tracker for you.
Especially distant and remote students can use eLearning efficiently.
Uses of eLearning (Explained)
The incorporation of eLearning has massively increased over the years.
In fact, the majority of the institutions are either switching to eLearning or adding it as a part of their teaching schedule for effective learning or additional tutoring.
In my research, I found that eLearning is actively leveraged on a global level. If you think otherwise, let me enlighten you with some facts on the go.
Are you ready? Let's go.
Self-Study
Getting educated on something does not necessarily mean that you need to join a prestigious university and pay thousands of dollars from your bank account.
Nowadays, you have eLearning options that can instantly access quality education. Regarding eLearning, anyone can get skilled at something by enrolling in an online course and studying by themself because the format is well-structured.
All eLearning platforms are ensured to curate their curriculum, not demand you to attend any in-person sessions or basically leave your house.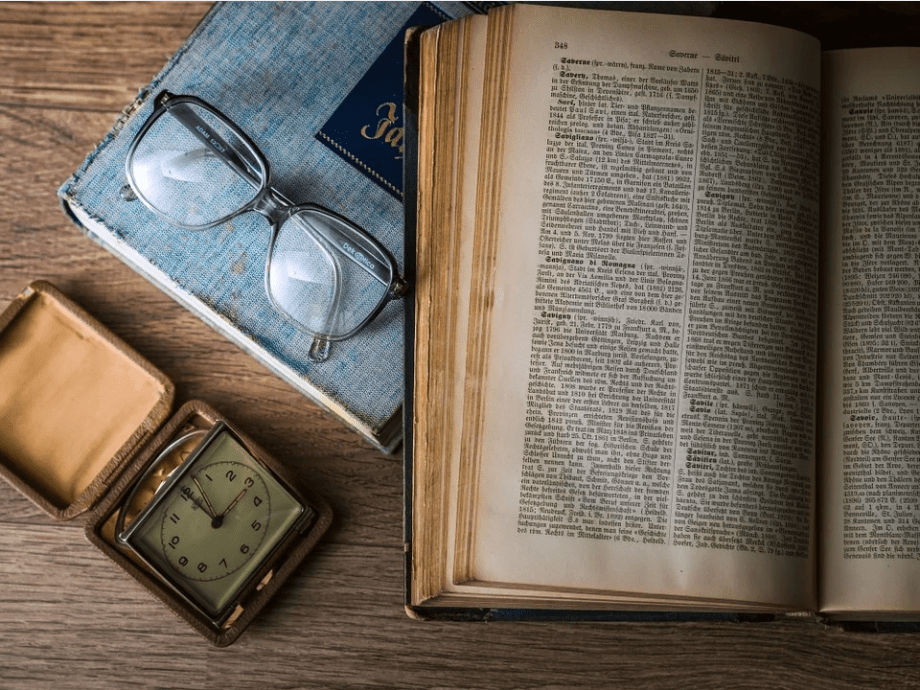 You get everything you need to properly prepare the desired subject, including helpful resources, study materials, offline downloads, and many more.
Using eLearning, you can literally become a pro at something you always wanted to try. Many professional experts lead eLearning platforms, meaning you can learn from the legends directly in private tutoring sessions.
Additionally, eLearning in self-paced modules lets anyone learn the desired skill or subject whenever they want without limitation of time or a fixed deadline.
Many students who prefer to study on their own can opt for eLearning.
Schools
The use of eLearning skyrocketed ever since the pandemic hit the world by storm. Alternatively, the eLearning industry was gradually growing at a rapid pace already.
Unlike other sectors, the incorporation of eLearning has become a compulsory act since not every student can afford to get placed at prominent universities or colleges.
In fact, many prestigious universities have teamed up with online learning platforms like edX and Coursera, wherein you get quality education at a slashed price.
To give a heads-up, Harvard, Yale, and Stanford are some universities. Some eLearning platforms also produce free courses, which means you can earn an in-demand skill that might potentially land you in a job without spending a penny.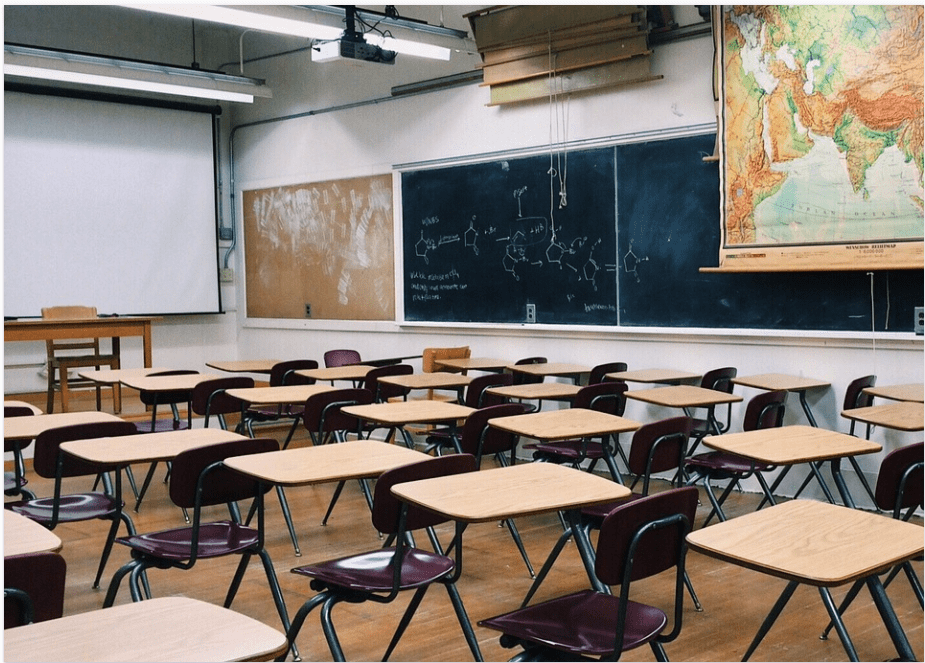 By referring to eLearning in schools, I state that most institutions have implemented eLearning as innovative learning wherein complicated sections are explained in-depth using 3D videos, insightful animations, and graphics.
Say you are finding coding, programming, or even history hard to follow up with, your teacher might use eLearning as a tool to make it simple for you. In case you cannot attend classes in person, you and your fellow peers can connect via eLearning.
Students can join online classes and learn remotely via Google Meet, Zoom, or even Skype. The platform might differ, yet all such services are called eLearning.
Companies
There is a relatively significant shift in the use of eLearning in companies wherein most employers prefer to educate their employees by offering eLearning courses on career and productivity enhancement. That's what you call a fun workplace.
You also get added options in eLearning for employees. Keep reading to know more!
Employees can find eLearning courses on time management, team hustling, product ideation, client pitching, and many more that might effectively help their career.
Some employees might not have learned or acquired a particular skill that might be fruitful for their current job in specific career settings. For instance, a design intern might not have fully obtained design software so that the company can help.
Likewise, various circumstances demand eLearning in companies. Companies and businesses offer extracurricular activities that can reward the employees' health and skill set via eLearning courses and platforms.
Now that you have understood the role of eLearning and its effectiveness in different sectors, you might have to choose among the many eLearning platforms available.
It is fair to be picky in choosing the best eLearning platform because there are way too many, and you might get stuck midway and so let me quickly highlight some of the best eLearning platforms that might help in providing the best learning:
If creativity runs through your juicy brain, Skillshare might be the best bet.
Ever thought of getting educated by your idol? Celebrities like Alicia Keys, Gordon Ramsay, and Christina Aguilera teach in MasterClass.
Pluralsight is the number no.1 option if your technology is your priority!
Do you want to learn multiple skills on a single platform? Udemy got you covered with in-demand courses and an accredited certificate.
For some reason, if you want to get a degree virtually, edX and Coursera are two brilliant eLearning platforms for you to try. They also offer free courses.
You don't have to thank me but consider enrolling in any in-demand courses or at least take up a skill-developing for free and learn something new.
Ever heard of better late than never? This is a sign for you. Enroll now!
eLearning: Benefits
Enough of circling the base of eLearning. I am digging deep into the benefits of eLearning, and I can 85% guarantee that you will say eLearning is the best later.
eLearning has resulted in massive shifting in terms of general learning like,
Damn. Isn't that convincing? You literally get everything that you need to upscale your skill at the comfort of your home. To be precise, your favorite spot, bed.
Honestly, eLearning has transformed the perspective of learning.
What Are The Downsides of Using e-learning?
Let's get this straight. Even the top-selling product in the market might have at least one or two downsides often overlooked. Similarly, eLearning has some noticeably visible downsides. Still, it is considered a big deal.
The use of eLearning demands proper preparation on various aspects, including time management, motivation to study, a requirement of a digital device, and more.
For instance, you cannot guarantee that the student has not attempted plagiarism or cheating from websites if a test is conducted. Plus, eLearning might not fit all users properly since the standardized modules can be challenging.
The main drawback of eLearning is that it neglects the social life of engaging with fellow peers who have similar interests, ideas, and pitches in person. Basically, you do not get a classroom experience entirely. Still, it is good news for introverts!
Although eLearning promises excellent customer support and service, you cannot get clarified in-depth if you are still stuck at something problematic in your learning.
If you drift away from the downsides and focus on the quality and accessibility aspect of eLearning, you can make the utmost benefit out of it and get rewarded eventually.
How to Use e-learning? (A Guide)
If you are an institution or a company, you must be tired of reading everything from the students' perspective till now. No more student talk! I got you, educators.
This guide will explain how you can leverage eLearning and transition it into the standard way of learning curriculum and modules. Watch out. I am dropping tips.
The sole purpose of using eLearning is to simplify learning and bring it to your doorstep. Not even doorstep, to your mobile phone. You don't even have to walk.
Now that you understand how eLearning works let me tell you that you can curate a universal curriculum accessible by all users instantly.
During the process, ensure that your target audience is segmented so that you don't create a mess all over the place by adding unwanted information and sections.
Since it is eLearning, the users might expect added benefits, and so you can consider adding resourceful materials like downloadable files, lifetime access, and bonus content. This way, the user does not get bored by simply watching lectures.
To take your eLearning to the next level, spice things up and incorporate gaming features like short quizzes, quick tasks, and sticky notes to bring engagement.
In fact, you can also allocate points so that the student might want to consume eLearning more in order to retrieve and get rewarded for the learning later.
Additionally, to bring out the nerd in the user, you can also provide skill assessments to test the users' knowledge, strength, and weakness after completing the course.
There you go. The best ways to use eLearning as an education provider/company!
Difference Between e-learning and Hybrid Learning:
Oh. Wait. There's more? I thought only eLearning was new.
Calm down. It's same but different. Confused? Hold up.
eLearning is the use of electronic devices and online content for education purposes, wherein hybrid learning is the act of using both the medium of learning.
To be precise, you call it hybrid learning when you attend classes in-person and also consume online content from the same institution to fulfill academic needs.
Basically, eLearning is only online, whereas hybrid learning is online and in-person. Although hybrid learning has not become popular, some institutions use hybrid learning to give a flexible learning experience for their students.
If you wonder about the study materials in hybrid learning, the desired institution will send them via online documents or downloadable files.
Plus, it is an adaptive way of taking education to the next level instead of fully caging students in a room for 7 days straight. Not literally, but you know what I mean.
What's The Difference Between Online Learning And e-learning?
If you want to know what the difference is between online learning and e-learning, then I have got your back. In online learning, the instructor and the students interact with each other via the internet through any online conferencing app like Zoom, Google Meet, etc. In e-learning, the students learn from an online course & videos.
E-learning has a lot of potentials if you use the proper tools and the right learning management system (LMS). The students can learn whatever skill or subject they want to learn without needing to be present physically in the classroom.
Is There a Scope For eLearning In The Future?
In my interpretation and the data regarding the eLearning spectrum so far, I can see a spike in the edutainment industry, including eLearning platforms.
The shift in users' consumption of digital services like Netflix has paved a new alternative way that guarantees that you can adapt even education similarly.
In fact, even I would prefer eLearning over traditional learning since eLearning is reliable, self-paced, and easy to use. Basically, I can have a flexible schedule.
Still, downsides like no social life and classroom experience are missing in eLearning. If you look at the bright side, eLearning turns out to be the best option for any student.
Even private companies and government enterprises use eLearning for their employees to enhance productivity and skillset. Hence, I feel that there is scope.
Final Thoughts: What is eLearning
Did you get enough content about eLearning? I can talk more if you want because there is a broad spectrum for eLearning alone, and there is no stopping.
eLearning is in the right direction with a loyal student database which means either the eLearning platforms are getting profits or stuck at a break-even point. Still, I don't think any eLearning platform is going through losses.
It clearly shows an insane amount of demand for learning a new skill, especially an in-demand skill, which might help get a job.
I have also suggested popular eLearning platforms like Skillshare, Udemy, Pluralsight, MasterClass, and many more so that you can start learning after closing this site.
Latest posts by Ryan Harris
(see all)