Every school is adopting a new approach called hybrid learning, but what is hybrid learning?
I got everything that you need to know about hybrid learning in a detailed article. You can find the benefits of hybrid learning, its downsides, and various uses.
In fact, I have also differentiated hybrid learning with blended and eLearning for you.
Hybrid Learning: In A Nutshell
The word "hybrid" is common in a workplace wherein it explains that an employee can work from home or office. Similarly, hybrid learning lets students attend their classes either from home via online classes or physically present in the class.
Hybrid learning became popular after the pandemic globally wherein schools and institutions started opening yet ensured to follow the standard protocol.
This way, students would attend the classes in person while also taking online classes by staying at the comfort of their home. Naturally, it cannot happen on alternate days. For instance, hybrid learning usually happens simultaneously.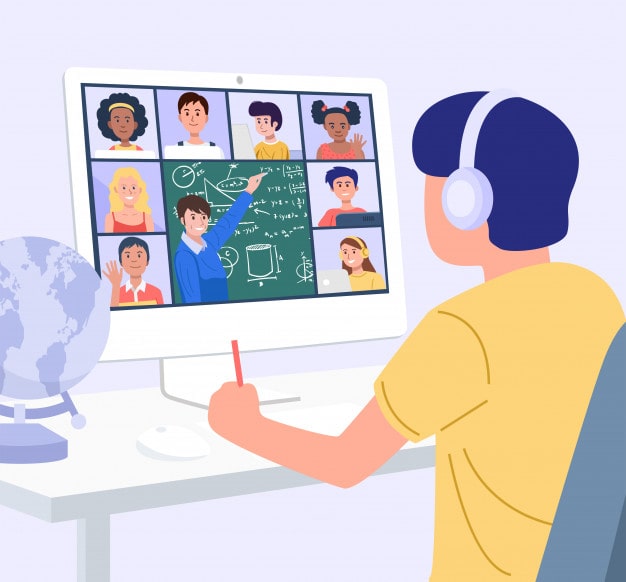 Most practical classes adopt hybrid learning as part of an educational model. If students cannot make it to the school, they can still attend live online classes.
Still, people confuse the meaning behind hybrid learning with other learning forms like blended learning, eLearning, and many more. I ensured to narrow down the actual meaning of Hybrid Learning and so continue reading to know more!
Use of Hybrid Learning in Schools (Explained)
It is evident that not many schools or educational institutions used hybrid learning as a part of their learning approach. At least, it was not THAT popular.
Since schools followed the standard protocol of students attending offline classes, there was no reason to change it until the pandemic. Thus, hybrid learning was born, and it got popularized globally and later resulted in all the schools.
Considering the impact of COVID-19 on educational sectors, major changes had to be made, and one of the highlighted changes was "hybrid learning." Most schools practiced hybrid learning efficiently by:
Limiting the classroom size with good health students.
Allowing the students with infection to attend online.
Providing online students with study materials.
Students have the option of online/in-person.
Teaching all the students at the same time.
Although hybrid learning was effective in teaching, it cannot replace it with the regular teaching format followed by instructors worldwide. For instance, lectures, presentations, and group discussions might be problematic in hybrid learning.
Especially if the subject demands to be led by a team or a group of students, pre-recorded lessons can help to some extent; it might be confusing to understand.
Hybrid Learning: Benefits
Hybrid learning offers multiple benefits since it reduces half the work of attending classes in person all the time. Let me highlight the key benefits of hybrid learning:
Flexible learning
The students' attendance will become flexible since the classes can be attended either way, including live online via Google Meet or Zoom or attend it, in-person class.
It is evident that hybrid learning gives the utmost flexibility in taking classes.
Technical knowledge
You are expected to adapt yourself to the changing technology and get familiar with it in today's world. For instance, after graduation, you might have to attend board meetings, present via Zoom calls, or give speeches in live meetings.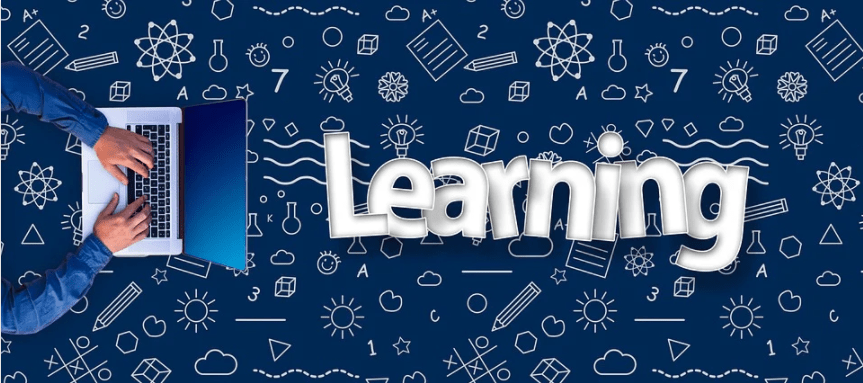 Using hybrid learning will be a practice for all such future tasks, and the students will get a good adaptation to the virtual format of learning and gain technical knowledge.
No Missing of Classes
Missing classes due to sickness, accidents, or wounds can be frustrating if you are a dedicated student and do not want to miss school. Using hybrid learning, you can attend classes from home despite having a fever and not spread it across.
Hybrid learning gives a chance for students to attend classes regardless of excuses. In fact, students can maintain full attendance by balancing online and in-person classes efficiently. Considering hybrid learning will be a game-changer.
Enhanced Engagement
If a student is forced to depend on online classes entirely, it can result in zero engagement and no interaction among students and the teacher. It can be resolved by integrating hybrid learning, as students can opt for the kind of class they prefer.
In fact, students can choose online one day and in-person classes the other day, resulting in enhanced engagement and productivity.
What are the Downsides of Using Hybrid Learning?
Although hybrid learning offers some benefits, it comes with a cost of several downsides that schools, colleges, and institutions often overlook.
Affordability
Although it is a modern world, not all schools have the budget to introduce hybrid learning. Even if they do, they might have to cut down other costs from the budget.
Additionally, each family has a different economic status and might not afford hybrid learning since it demands gadgets, devices, and internet cable.
Adaptation Issues
Hybrid learning is a new learning format, yet it can be extremely hard for students to adapt to such a method. For instance, a student actively interactive in a physical class might find it intimidating to speak up in a virtual setting.
Likewise, visual learners who are comfortable in online classes might not interact and engage in offline or in-person classes. Hence, adaptation issues rise.
Technical issues
Since most of the work will be handled by the instructor, they are forced to learn the fundamentals of tech-related aspects. Although some instructors might have a basic understanding, newbies might struggle to grasp the technical aspects.
The educational institution has to run through complete training for each instructor and guide them properly on taking online classes using Zoom or Google Meet.
In fact, the instructors must learn assignment attachments, grade sheets, etc.
Why Is Hybrid Learning Important?
As we have already explained above, Hybrid learning is a mixture of online and classroom learning, and it will play a crucial role in revolutionizing the education industry. Because of the Covid-19 pandemic, instructors have realized that, moving forward, students will need the flexibility of Hybrid learning which will give them the freedom to learn more. 
Classroom learning will always play an important role in every student's life, but given the circumstances all around the world, Hybrid learning will help both students and teachers. Hybrid learning not only allows instructors to reach all over the world but also gives hope to those students who couldn't reach any institution to get a proper education.
Hybrid Vs eLearning Vs Blended learning Explained
You might have entered the article to learn about hybrid learning, but there's more.
It is good that educators are framing learning modules in various ways so that it is accessible and give a chance for each student to gain education somehow.
I have narrowed three ways of learning, namely,
Hybrid learning
Blended learning
Online learning (eLearning)
Frequently people confuse hybrid learning with blended learning since both the learning procedures follow two methods; virtual and physical formats. Hear me out.
Hybrid learning
As mentioned earlier, hybrid learning deals with the action of taking classes physically and virtually at the same time without overlapping one another.
All hybrid learning classes occur live and allow every student to attend them easily. Even if you are sick, you can attend classes via hybrid learning at your home.
For example, you might be attending online classes, but your friend might be attending the classes while physically being present in the classroom.
Blended learning
In contrast, blended learning also lets you take classes in person while taking them online. The twist with blended learning is that it does not happen in real-time.
For instance, all the virtual tasks can be attempted by the students. This is what makes blended learning even more convenient compared to hybrid learning.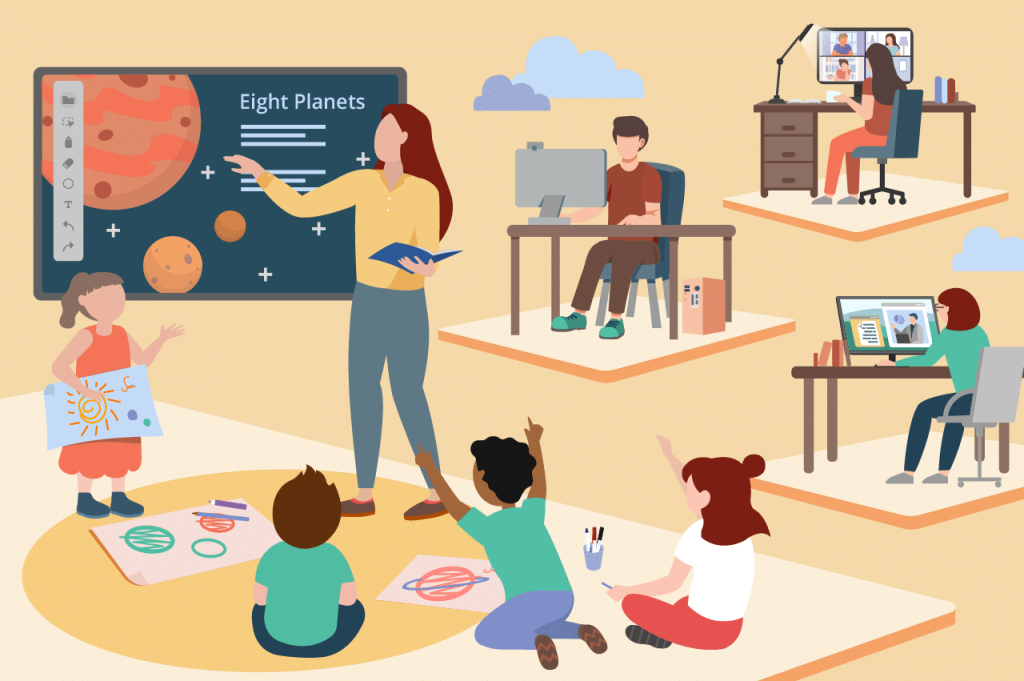 Henceforth, blended learning allows the student to decide if they either want online OR offline, yet hybrid learning also does the same, but they HAVE to choose to attend the classes in real-time right away. Still, blended learning is different.
Online learning (eLearning)
eLearning is entirely different from hybrid and blended learning, wherein you could be taking self-paced modules, attending live workshops, or even on-demand videos.
The use of eLearning is followed in MOOCs like Udemy, Skillshare, edX, Coursera, Pluralsight, and many more. eLearning platforms aim to let anyone acquire a new skill, give the opportunity of pursuing education, or gain knowledge in a field.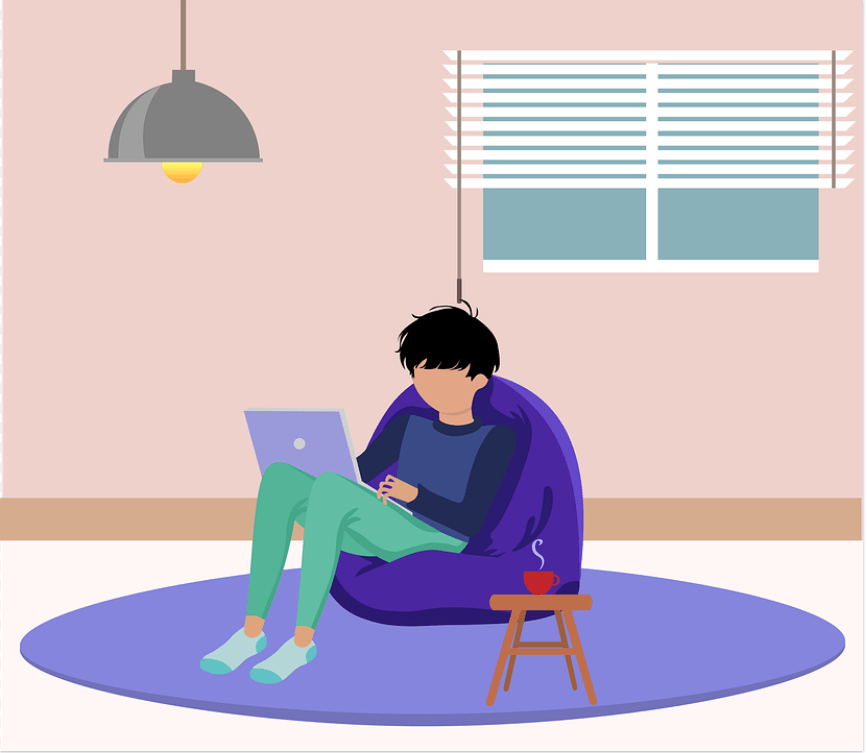 For example, Pluralsight is a tech-based eLearning platform, Skillshare deals with creative niches in eLearning modules, and Udemy offers 185,00 courses via eLearning. There are no eligibility criteria, and anyone can take eLearning courses.
Although eLearning is open for anyone to use via the internet, most eLearning courses come with a cost, either through a subscription or a one-time payment.
In fact, you can also take up free trials to explore the desired eLearning platform.
What's The Difference Between Blended And Hybrid Learning?
Many people confuse Hybrid learning with Blended learning, whereas both are completely different. There are many similarities between the two, but still, they are two different learning models. In hybrid learning, learners attend classes in person, whereas some attend virtually, meaning this type of learning is a mixture of online and offline classes.
In blended learning, educators combine in-person teaching methods with online activity meaning they teach in person but using digital equipment. The biggest difference between the two models is that in blended learning, learners are the same who take classes virtually and in person. In hybrid learning, learners are completely different in in-person classes than in online classes.
Is There a Scope for Hybrid Learning In the Future?
The introduction of hybrid learning was a surprise for three people; the students, the teacher, and the parents because nobody was ready for such a distinctive approach.
Yet the education system had to be molded in such a way that it can be accessible to students despite chaotic situations outside the school curriculum. I.e., COVID-19.
Therefore, it was quite hard for everyone to adapt to the new normal, including learning modules. Regarding the future of hybrid learning, I'd say that people have got the grip of using hybrid learning and are ready to face it efficiently.
In fact, most schools have gradually introduced it as a permanent learning method if students cannot reach their schools due to several reasons. In such cases, hybrid learning comes in handy, and it will be beneficial for all students.
Additionally, it will enhance the regular learning approach with better engagement.
Related Read:
Final Thoughts: What Is Hybrid Learning
If the pandemic did not take place, hybrid learning would have been a rare topic that people might have even considered discussing after COVID-19 hybrid learning became the talk of the town after almost all the schools started following it.
Needless to say, hybrid learning is a huge benefit for many students. It can be troubling for certain teachers who are not familiar with technical gadgets firstly.
With adequate coaching sessions by the educational institution, the teachers can learn to integrate hybrid learning and master it efficiently.
I'dI'd wrap up the article by stating that modern problems require modern solutions, and hybrid learning is the apt solution for all educational institutions right now!
FAQs On Hybrid Learning
Are hybrid learning and blended learning the same?
No, hybrid learning and blended learning are not the same. You attend classes in real-time in hybrid learning, whereas blended learning happens differently.
Does the school charge for hybrid learning?
Most schools do not charge for hybrid learning since the method is followed by the school management and so the parents are not liable to pay.
Is hybrid learning effective?
Yes. If used efficiently, hybrid learning is effective.
How do teachers use hybrid learning?
The use of hybrid learning occurs where a teacher will take a class to students in-person and through a laptop/pc for online attendees simultaneously.
Latest posts by Ryan Harris
(see all)