With every passing time, e-learning platforms are becoming popular. And with its ever-growing demand, eLearning startup companies are also getting benefited. The demand is increasing daily because it makes students' life easier and Pocket friendly.
If you also are becoming enthusiastic about how this startup is growing and want to learn more about it, you are in the right place. In this article, I will discuss the 10 best e-learning startups. And how they are expanding and how it is making a change worldwide.
So let's quickly get started, shall we?
| | |
| --- | --- |
| Rank | E-learning Startup |
| 1. | Udacity |
| 2. | Course Hero |
| 3. | Nearpod |
| 4. | Khan Academy |
| 5. | ExecOnline |
| 6. | Brainly |
| 7. | Skillshare |
| 8. | Udemy |
| 9. | Bookclub |
| 10. | VIPKid |
1. Udacity
Udacity is reinventing education by bridging the gap between the skills employers need and what traditional universities each.
Udacity is a global company where students from different countries enroll themselves.
What makes them different is they team up with leading industries and academic experts.
And designed the courses in such a way that helps the students to become fluent in modern technology, programming, science, and critical thinking.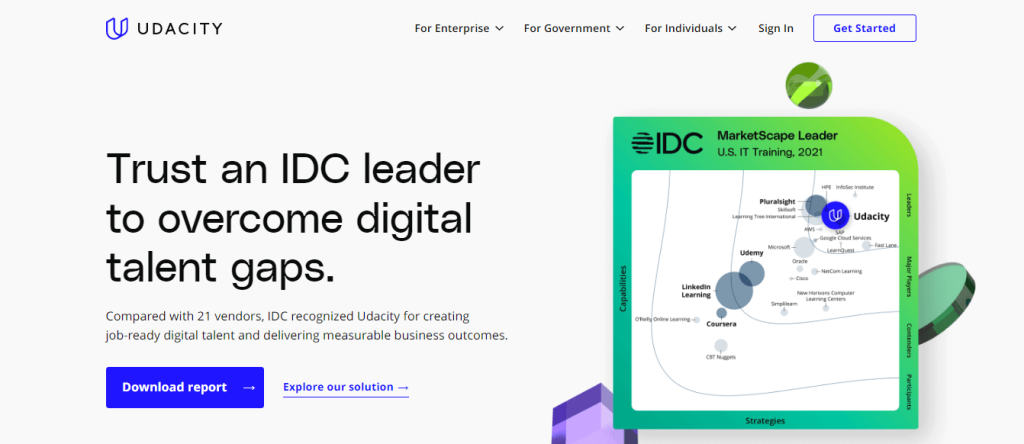 The founders of Udacity, Sebastian Thrun and David Stevens started it as an experiment in online learning.
And with time, it expanded to over 190 countries, and over 160,000 students enrolled.
It is changing students' lives with its powerful and flexible digital education.
And also allowing them to participate and contribute in worldwide innovative fields.
2. Course Hero
Course Hero is a course-specific study program. It helps the students become successful in their mission and graduate.
Course Hero is different from other e-learning platforms because it provides an educational platform and allows earning money.
It helps students get all the resources on specific topics and prepare for exams.
People can earn money by providing study material, notes, and relative resources so that millions of students can access them.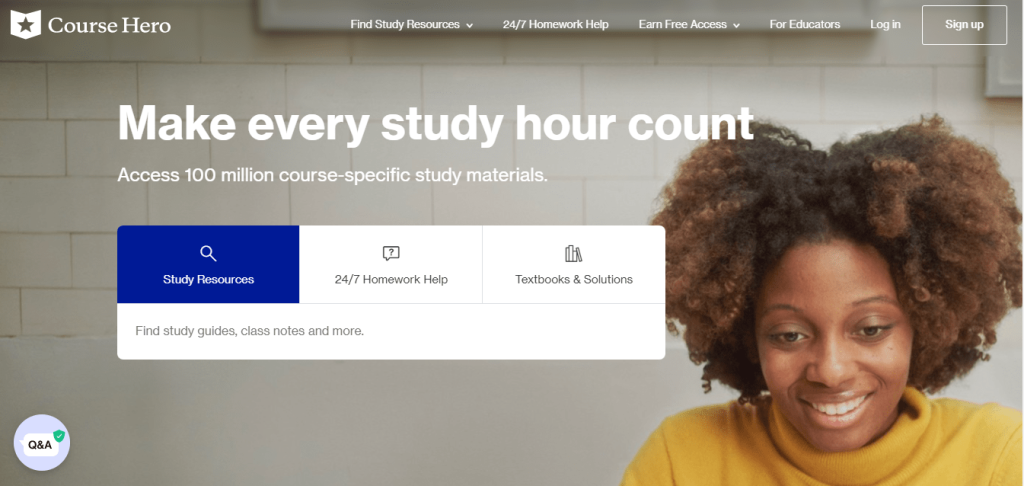 And in return, you get paid to solve their problems.
Over 80,000 people across the world joined the course Hero community.
They also provide scholarships to selective students.
3. Nearpod
Nearpod is an e-learning platform where students get to learn from teachers innovatively.
Teachers organized interactive lessons by creating interesting videos, interactive slides, gamification, and different activity.
Which breaks the monotonous way of learning and allows students to learn at their own pace.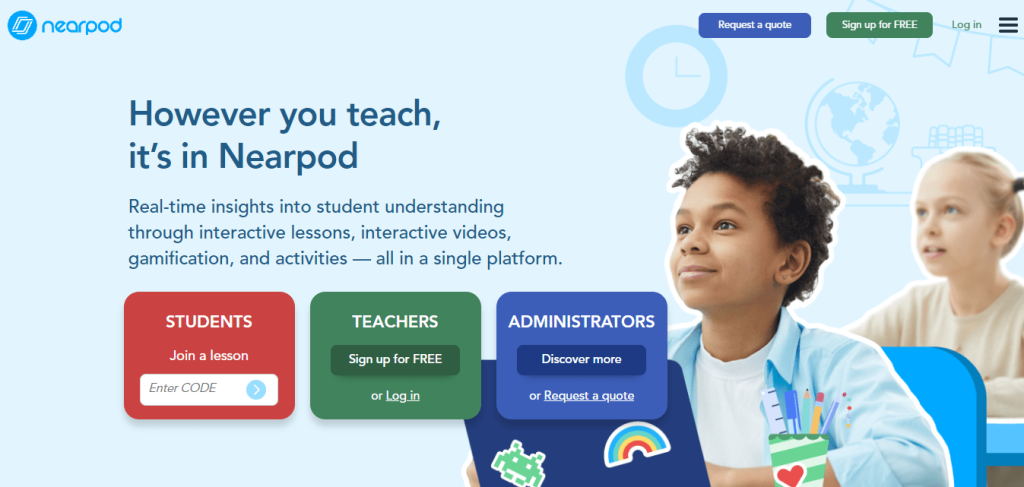 Teachers are making their virtual classes interesting with Nearpod.
It's essentially an interactive slideshow where students will join using a link or a code.
Then you, as a teacher, can control the placement of the lesson.
So every time you advance to the next slide, it changes on the students' devices.
Then you can add interactive elements where they have to type or draw on the screen etc.
As I am using Nearpod, it also helps my students engage and help my lessons flow smoothly.
4. Khan Academy
Khan Academy is a non-profitable e-learning platform.
The founder of Khan Academy, Sal Khan, sorted free tutoring with their cousins and later came up with the idea of creating this company.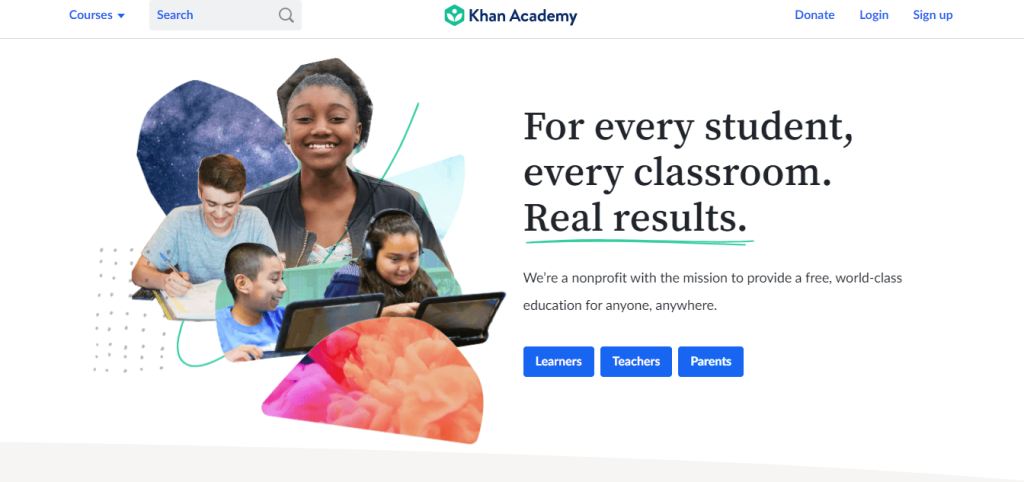 It is best for students who cannot learn in the classroom to sign up for khan academy.
Their instructional videos and practice exercises give you a clear idea about your chosen topic.
It is completely free. It is famous for its quality education; its only mission is to provide the best education to anyone in any corner of this world.
Their only motto is education is a human right, which is why they made it free for students worldwide.
5. ExecOnline
ExecOnline is a learning platform that provides executive training to businesses.
It is focused on business and people who want to learn about business.
Execonline is the leading L&D solution for companies driving missional business growth.
More than 200 Global organizations have turned to ExecOnline to deliver impactful leadership development to over 10,000 executives.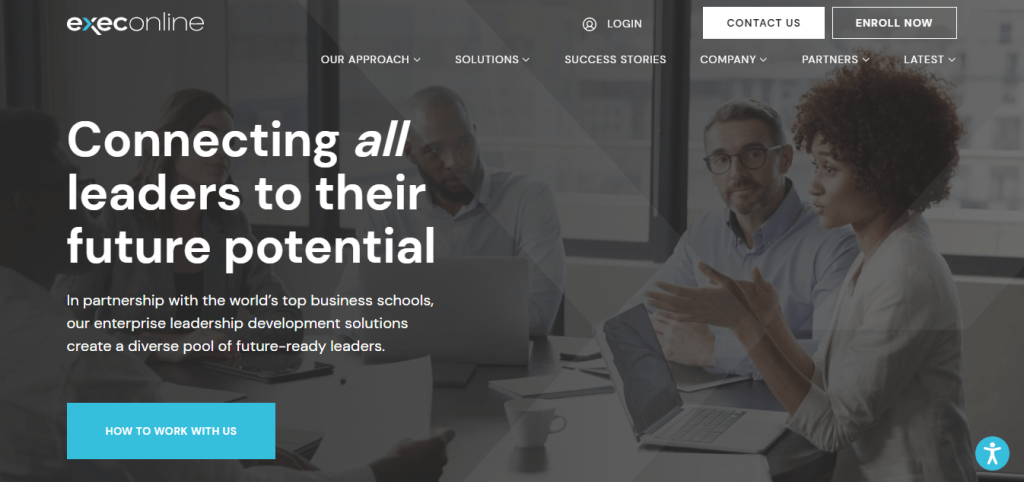 They collaborated with top Global Business schools to create an online program that redefines the conventional Alandi workflow.
They work with every individual to understand their business need and map their solution to the individuals' organizations' strategies.
6. Brainly
Brainly is an e-learning platform for students worldwide to help each other with their homework.
Any registered student can ask a question on the platform, and other students will respond.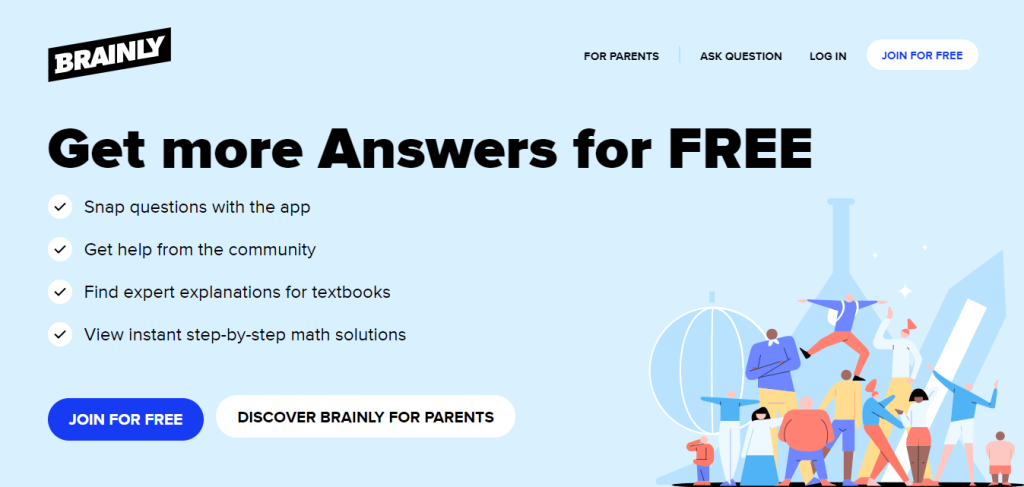 Brainly uses gamification and a points system to incentivize users to reply to questions.
Brainly Plus is currently offered in two different subscription plans: The Semi-Annual subscription plan costs $18, billed every six months unless canceled.
The Annual subscription plan costs $24, which is billed once annually unless canceled. This option averages out to $2 per month.
Skillshare is primarily used for people who want to learn some creative processes.
It is an online learning community for creators.
What makes skillshare different is you can learn anything anywhere, anytime.
Skillshare provides thousands of skills you can learn by paying 10$ per month.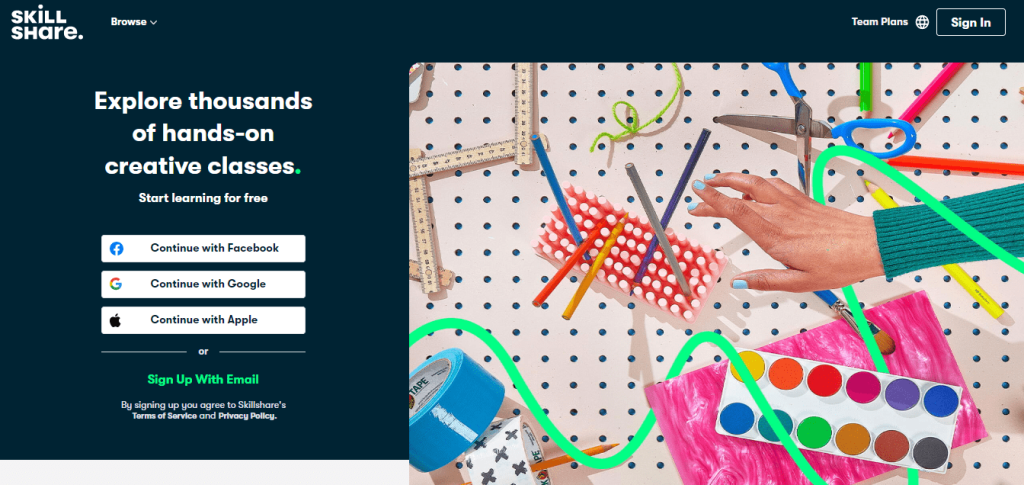 And you can get access to all the classes.
You can learn from experts. You can learn by watching them, from their experiences, and create alongside them.
This is a community of lifelong learners.
You can also teach skillshare about something you are passionate about and have in-depth knowledge of.
By doing that you can also earn money.
8. Udemy-
Udemy is a massive platform that provides online courses aimed at professional adults and students.
Eren Bali, the founder of Udemy, dreamt about starting a company platform for anybody who wants to teach online. 
And later on, he made it real.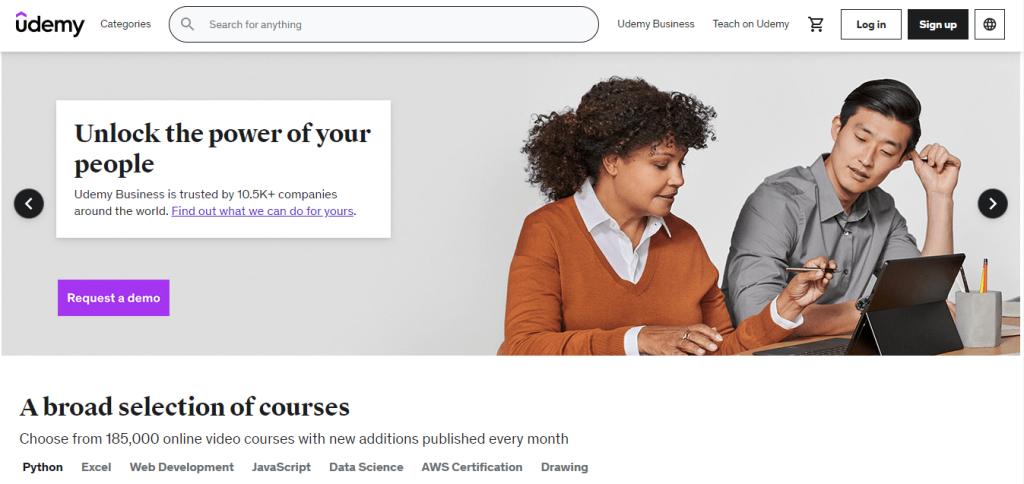 You can download the app on your mobile and enroll yourself in any particular course of your choice.
Most of the courses on the Udemy platform cost around $20.
Udemy provides over a hundred thousand online courses, and the numbers are growing effectively daily.
Organizations often recommend courses from Udemy to their employees to enhance their functionality.
To know more, click Here
9. Bookclub
The Bookclub is a platform where you can connect with book lovers virtually.
It is a virtual book club where you can join different communities and discuss your favorite book and authors.
It was started very recently, in 2020.
The founders of this company are Christine Murphy, David Blake, Emily Campbell, and Eric Sharp.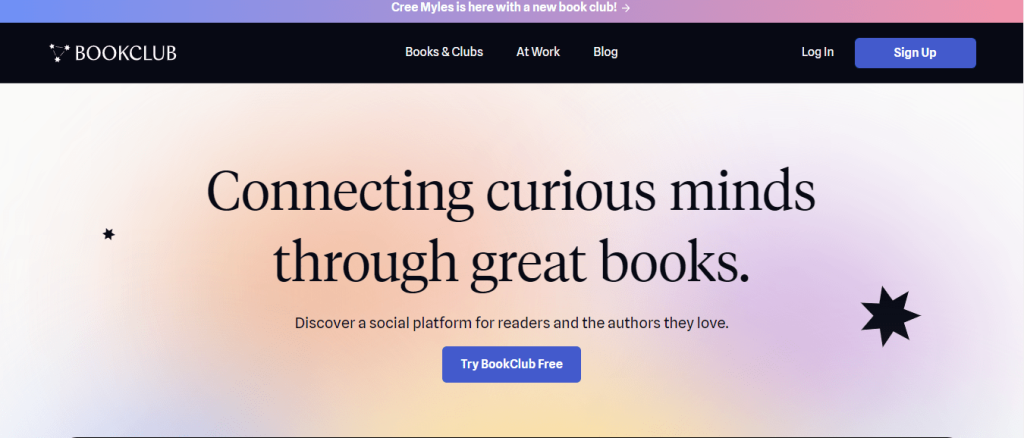 Book club gives six months free trial; after that, it costs 9 dollars per month.
You can create a custom reading list and discover a community of fellow readers.
You can also chat with authors and readers in private virtual events.
You can join all author and influencer-led book clubs in this premium membership.
You can also watch exclusive in-depth author interviews and see them answer questions about their books and writing process.
To know more, click Here
10. VIPKid
VIPKid Chinese company started in 2013. It is an online English studying platform.
Children from mainly China between the ages of 4-12 learn from North American teachers.
These children come on VIPKid for one on one 25 minutes English language lessons.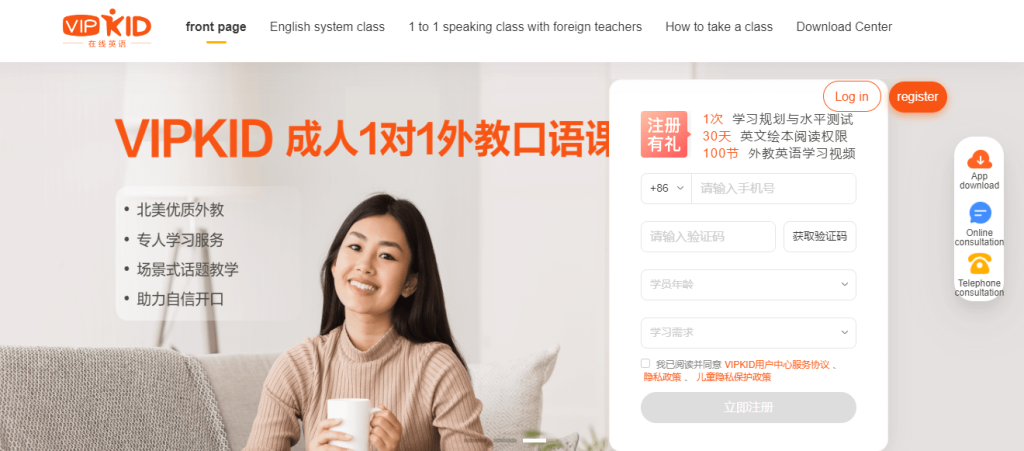 The founder of VIPKid, Cindy Mi, searched for the best way to help students learn English.
Teaching globally and working locally is a VIP kid motto.
No matter where the teachers are, they can teach students at their own pace.
Related Read:
Conclusion: Top E-Learning Startups of 2023
These e-learning startups started from scratch and created a big difference. Most of these are unicorns or closer to being unicron srarups in 2023.
I hope you found this post helpful. I keep writing around the e-learning scene, you can also check my other work.
Latest posts by Ryan Harris
(see all)