Right when I thought life was going down and getting depressing, I found Mindvalley which claimed to be one of the best self-healing platforms by experts.
I was skeptical about it at first but then looking at my communication skills and poor memory power, I thought it was high time to do something about it.
I took a few courses in Mindvalley and you won't believe that I was able to see the results within months. Hence, I decided to write a detailed review about Mindvalley.
In this article, you'll get to learn everything about Mindvalley, how Mindvalley works, how the course is categorized in Mindvalley, Mindvalley pros & cons, pricing, etc.
I also answer the most awaited question, "Is Mindvalley worth it?" in the end.
Mindvalley Review: In A Nutshell
Mindvalley is one of the fastest-growing learning platforms providing multiple courses on self-development in various niches like fitness, health, relationship, etc.
The platform has a whopping 12 million active student distribution on a global level and is said to be the most successful online e-learning platform.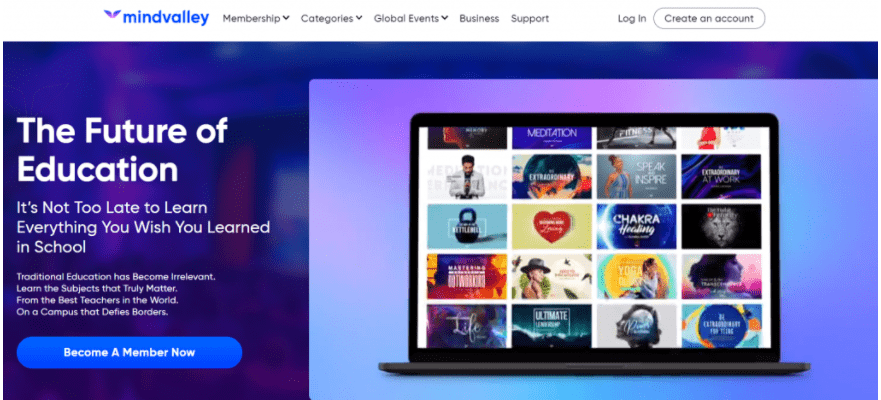 The lessons in Mindvalley are categorized in Quests, wherein each quest is considered a lesson in a course that is incredibly effective.
The quests in Mindvalley courses aim at uplighting and bettering an individual with influential teachings and preachings. You'd get numerous benefits with Mindvalley.
Additionally, Mindvalley produces exclusive programs, live workshops globally, and inspirational talk sessions with celebrities. Mindvalley is not just a learning platform.
Who is the succes behind Mindvalley?
Mindvalley was founded by a Malaysian-born named Vishen Lakhiani, who is an ex-employee from Silicon Valley. He eventually grew Mindvalley into one of the biggest learning platforms globally, making an incredible impact.
The reason for Vishen to leave his job at Silicon Valley was mainly because of the exhausting work culture that he had to deal with. Hence, he planned on bringing awareness about the human mind and consciousness via programs.
That's how Mindvalley was born. It was initiated with course modules on various healing aspects such as fitness, health, relationship, etc. Later, he took Mindvalley to the next level by providing additional programs and insightful events for users.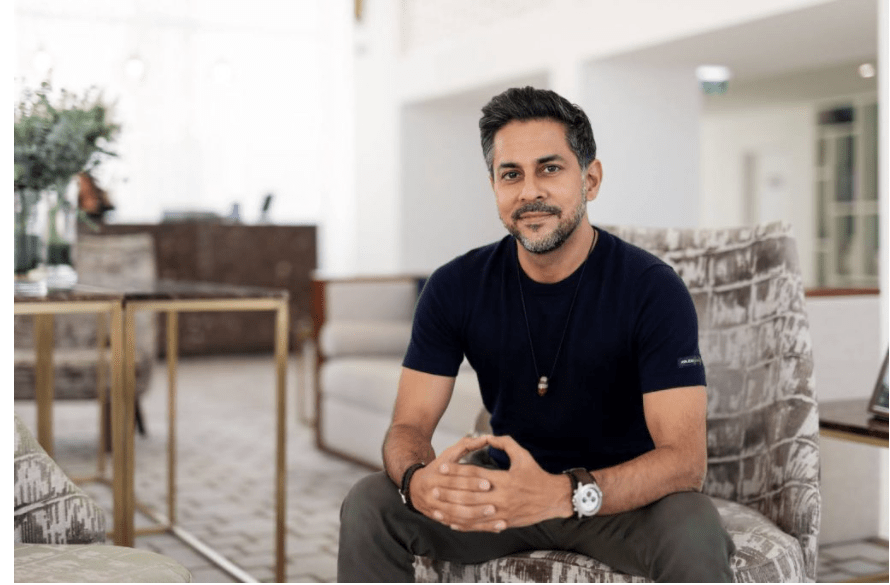 Epic things start with small humble steps. Pay respect to your beginnings. And if you're just starting out, know that it's ok to be sucky. To be small. To be messy and chaotic. Just make sure to never stop dreaming. – Vishen Lakhiani
Eventually, Vishen grew up to be an inspiring speaker for young minds and people seeking motivation. He also went ahead in the path of activism for the poor public.
Apart from everything, he has also written incredible books which have topped Amazon's bestselling list globally. Eg. The Code of the Extraordinary Mind.
Mindvalley: Their Instructors
Mindvalley could not have acquired the success it has today if it wasn't for their incredible set of instructors who have managed to deliver quality content via video formats molded-in course modules in Mindvalley.
The teaching, the planning, the pattern, and the delivery were excellent. Each instructor has a unique style of teaching, so you have a variety in learning.
You can clearly see that the instructors in Mindvalley are teaching to learn and heal yourself and not something for the sake of profit or money.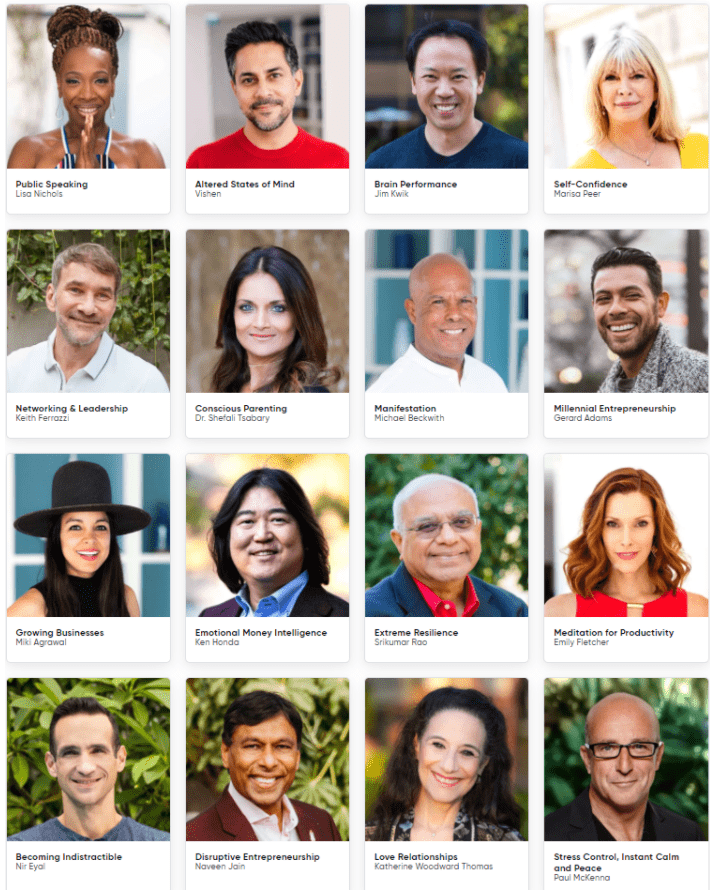 Also, the instructors are hand-picked by an exclusive curating team in Mindvalley whose sole responsibility is to ensure that the instructors have knowledge and experience in the field and are professional experts in the respective niche.
The best part about the instructors in Mindvalley is that it is not "one instructor for all" but a different instructor for each category and niche in Mindvalley, which is great.
Success comes from having dreams that are bigger than your fears.
– Bobby Unser
Even the founder of Mindvalley is handling a course. Apart from him, incredible instructors like Jim Kwik, Marissa Peer, and Lisa Nichols are also teaching Mindvalley.
Categorization of Courses in Mindvalley Explained
Previously, I have explained what Mindvalley is, how Mindvalley works, and the instructors in Mindvalley. Now, let me quickly explain the various type of courses and how Mindvalley has categorized them accordingly.

Firstly, each course has several sets of lessons clubbed as a module named "Quests," which are well-structured and formatted for easy understanding.
The Quests are labeled under the kind of niche that you have chosen. For example, there are plenty of options in Mindvalley like Soul, Body, Mind, Performance, etc.
Additionally, along with the courses in Mindvalley, you are provided with helpful tasks which are quite insightful and practical in application with real-life experiences.
The best part about the tasks provided by the instructors in a given course in Mindvalley is that they are backed up by science. How impressive, right?
The courses in Mindvalley are curated in a way where you do not have to spend more than 30 mins per day to get that motivating session from Mindvalley.
I'd recommend taking the courses diligently with utmost discipline at a regular pace so that you can visibly see incredible changes within you and get healed quickly.
How does Mindvalley work? (My Experience)
There were a lot of options in the variety of courses in Mindvalley, but I chose two amazing courses handled by impeccable instructors and witnessed real results.
The courses that I took in Mindvalley were "Speak and Inspire by Lisa Nichols" and "SuperBrain by Jim Kwik," which were the two mesmerizing courses that changed my life drastically. I mean, both the courses added value and were really effective.
Let me talk you through my experience in taking those courses in Mindvalley so that you'll get an idea of how Mindvalley works and how beneficial it is for you.
Being an introvert, communication has always been a big struggle for me. Personally, I would come up with excuses and mostly avoid talking at most times, but that's when Lisa Nichols helped me. Her course on effective communication was a banger.
Her course was broken down into various components to understand various aspects of communication from different quests. Some of the topics that she covered in her quests were engaging with others, taking power, and taking action.
Although her ideas were micro in size, the impact they held was massive. She was being brutally honest about her teaching and dropped major advice then and there.
As I was taking the course, I realized few flaws right away and corrected them right away. Lisa also suggests some tips on how to talk with people effectively. I would like to remind you that her course was energetic, which was great to stay active.
Coming to Jim Kwik's Mindvalley course, it was full of knowledge about power, consciousness, and mind, which was insightful to the point where it was intriguing to keep listening to everything that the instructor was saying.
In the course, Jim touches all the topics related to the brain. Like, brain performance, hacks to accelerate the sleeping brain and many more.
You are exposed to various learning aspects about being a proactive person in general. Jim also gives effective tasks along with the course so that you are able to gain some practical knowledge as well. Don't worry. The tasks are pretty simple.
Since the subject has to do with something human brain and mind, I was skeptical about the teaching, but I was later told that the courses in Mindvalley are backed up by science which means the lessons are researched through studies and surveys.
The working of Mindvalley is well-executed in both the courses. You are provided with multiple sets of quests, effective tasks with a practical approach, insightful tips, and hacks to get going with the course. All the courses in Mindvalley follow this pattern.
Who is best-suited for Mindvalley?
It is said that Mindvalley is a self-paced online learning platform that is accessible to anyone across the world. Mindvalley acts as a self-development focussed spectrum with all the necessary tools that might be helping in healing one's self.
There are professional experts, immaculate instructors, insightful events, programs, workshops, and many more effective for people struggling with life in general.
In simple words, if you are confused about life or finding trouble in something specific, Mindvalley has something, or the other might help you.
It is such a diverse platform where you are given access to multiple avenues and courses, which helps heal mentally, physically, and spiritually.
In conclusion, anyone can take Mindvalley because it helps them become the best version of themselves. Be it dealing with mental health, making money, fitness, etc.
Some Of Popular Mindvalley Courses 2022 (My Suggestions)
Although there are numerous sets of courses from multiple niches and categories, it might be pretty difficult to choose from such a big collection of courses in Mindvalley.
Hence, let me quickly cover some of the most recommended and popular courses in Mindvalley, which are effective and impactful. The following are some of the top five courses in Mindvalley which you should try without fail:
Be Extraordinary
Instructor: Vishen Lakhiani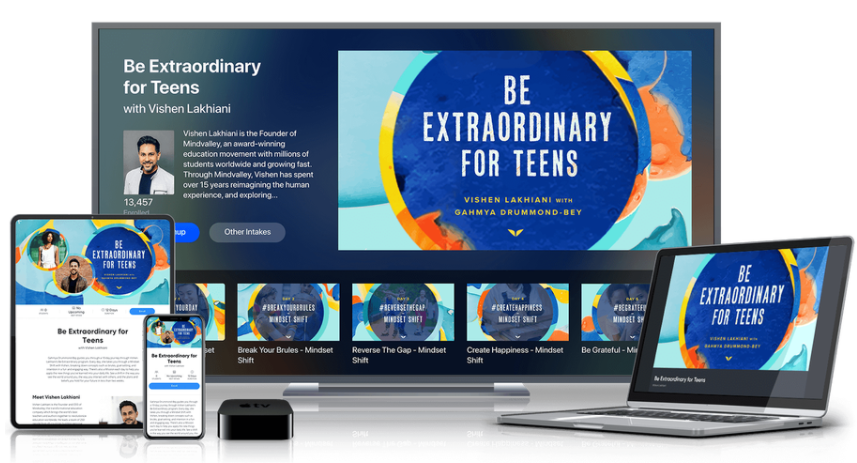 Brief: The course "Be Extraordinary" is handled by the founder of Mindvalley, where he covers the topic Spirituality and how to find yourself, which is great.
Unlocking Transcendence
Instructor: Jeffrey Allen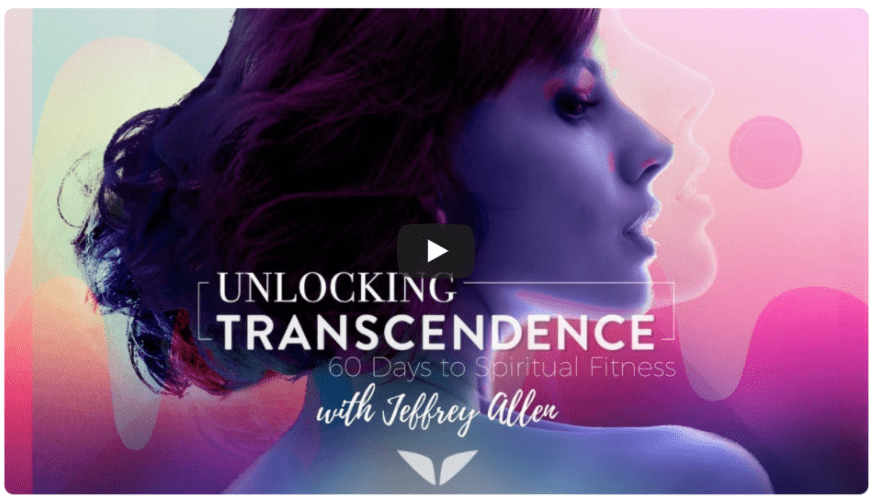 Brief: The course is effective in many ways because Jeffrey covers multiple topics like self-awareness, self-discovery, and understanding mental state.
Duality
Instructor: Jeffrey Allen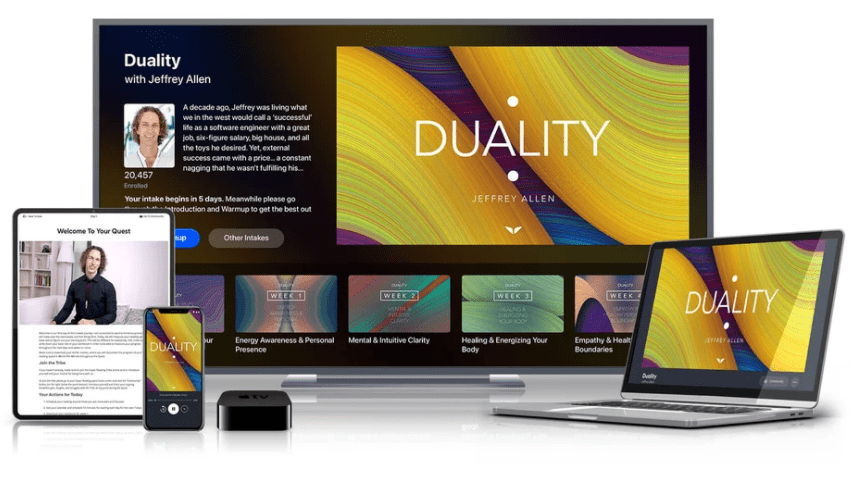 Brief: The course teaches about the importance of having a positive aura.
Super Reading
Instructor: Jim Kwik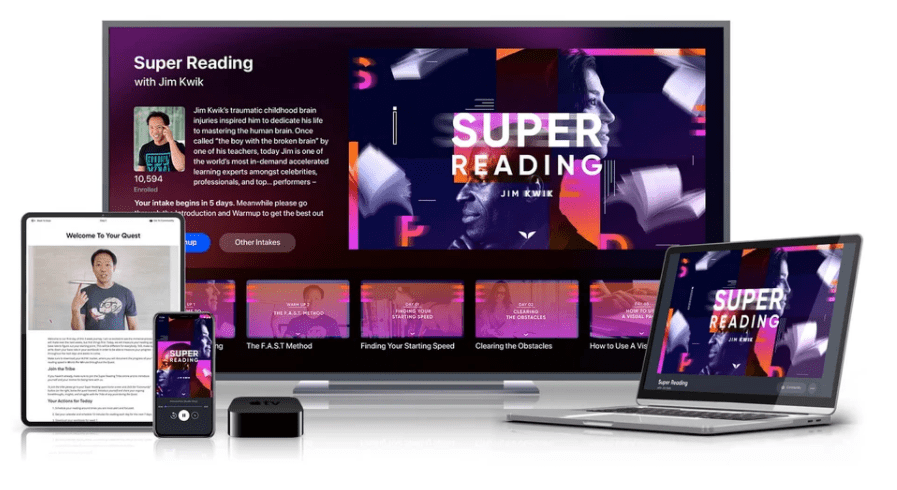 Brief: The course talks about focus and determination towards your goals.
SuperBrain
Instructor: Jim Kwik
Brief: The course teaches about improving brain performance and developing brain memory.
The above-mentioned courses are some of the best courses which are highly recommended to anyone trying to find an appropriate course in Mindvalley.
Explained Pricing of Mindvalley
After discussing almost everything about Mindvalley, let me finally step into the pricing plans of Mindvalley and tell you if it is affordable to buy or not.
Mindvalley has an All-Access Pass which is categorized as two distinct pricing plans. They are:
Mindvalley Membership – $499/- per year (or $99/- per month)
The Mindvalley Membership module provides 50+ Mindvalley programs, insightful webinars, exclusive workshops, and personalized sessions.
Mindvalley Membership Pro – $999/- per year (most recommended)
The Mindvalley Membership Pro is an excellent option because you get everything the Mindvalley Membership has and get opportunities to go Live with Vishen Lakhiani, the founder of Mindvalley, and other aspiring coaches for monthly sessions. You also get to be part of impactful programs organized exclusively for Mindvalley Membership Pro members only.
Although the pricing can seem a bit higher, look at the life-changing experiences that you'll be able to attain. I mean, the benefits are incredible.
Also, Mindvalley is the only platform covering all sorts of self-development topics under one roof. If you think about it, you will go for the Pro version.
Mindvalley Pros & Cons:
Even if a platform promises to be the best in everything, there have to be some downsides followed by advantages. Likewise, I noticed a few in Mindvalley.
Mindvalley Pros
The courses are taught by professional experts only.
Availability of offline downloadable files and lessons.
Incredible video and audio quality in the Quests.
An interactive community hub for Mindvalley users.
Standard method of teaching with structured formats.
Mindvalley Cons
The pricing is a bit expensive.
The teaching approach follows the same pattern.
MindValley Reviews: Testimonials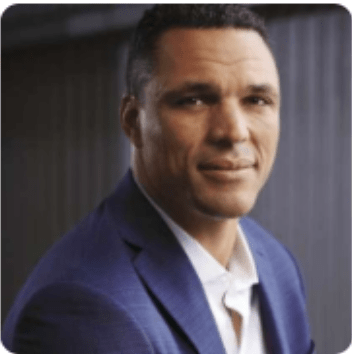 "I Practice The 6 Phase Meditation"
Tony Gonzalez
Athlete, Host, Hall Of Fame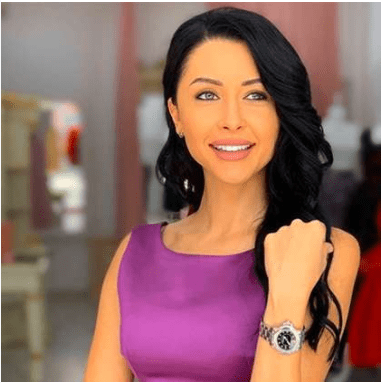 "Mindvalley online programs are a truly invaluable learning experience for me."
Bianca Loana, Romanian Women's World Karate Champion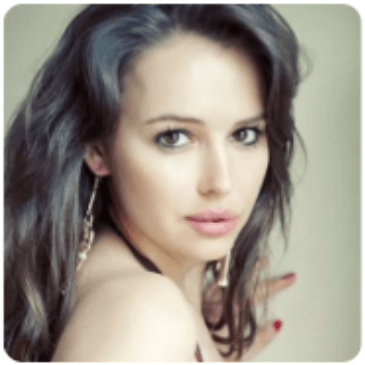 "MindValley is the best personal growth company out there"
Camilla Hansenn
Founder, Camilla Organics, Miss Sweden 2015
Final Thoughts: Is Mindvalley Worth it?
After carefully going through and analyzing the various aspects of the courses in Mindvalley, I think I might know the answer to this, and that is
Yes – Mindvalley is worth it.
Let me remind you that Mindvalley is about healing the mind and anything that has to do with self-development. I mean, the platform acts as an excellent way to heal yourself without heavy workouts and pressure yourself by a strict routine.
They follow an incredible teaching pattern, and the techniques and hacks discussed in the courses are backed up by science, so there is no fooling.
Also, the Mindvalley Membership Pro gives access to every service that Mindvalley offers with added live sessions with the founder of Mindvalley and special guests.
Once you start your Mindvalley journey, the results will show you proof. Now, what are you waiting for? Get the Membership Pro and change your life within months!
FAQs On Mindvalley Review
Is MindValley Free?
No, Mindvalley is not free.  However, there are various Mindvalley courses are available for free. You can check them out on their official website. 
Who owns Mindvalley?
Mindvalley is owned by a Malaysia-born Vishen Lakhiani, who is an ex-employee of Silicon Valley.
What is Mindvalley?
Mindvalley is one of the fastest-growing learning platforms providing multiple courses on self-development in various niches like fitness, health, etc.
Is there a free trial for Mindvalley?
There is no free trial in Mindvalley, but you can use their 15-day money-back guarantee risk-free.
What are the most recommended courses in Mindvalley?
The most recommended courses in Mindvalley are Be Extraordinary, Unlocking Transcendence, Duality, Super Reading, and SuperBrain.