Oh, are you assigned persuasive essay topics? Well, this is your perfect chance to learn how to influence people by explaining your point of view.
Whether you are in college or school, you need a perfect guide to write a persuasive essay. So your essay must be very logical and factual so that you can stand out from others.
So in this article, I will guide you through how to write persuasive essays and some topics of persuasive essays.
Also at the end of this article, I have shared some strategies to write a perfect persuasive essay. So stay tuned till last!
But before we go deep into the persuasive topics, let us first understand what exactly persuasive essays are.
What Are Persuasive Essays?
Persuasive essays are essays that use logic and reasoning to persuade readers of your point of view. You must present solid evidence for your ideas, such as research, facts, examples, expert quotes, and logical justifications.
Persuasive essay writing entails using reasons and logic to demonstrate that your POV or idea is more valid than another. You should back them up with evidence and facts.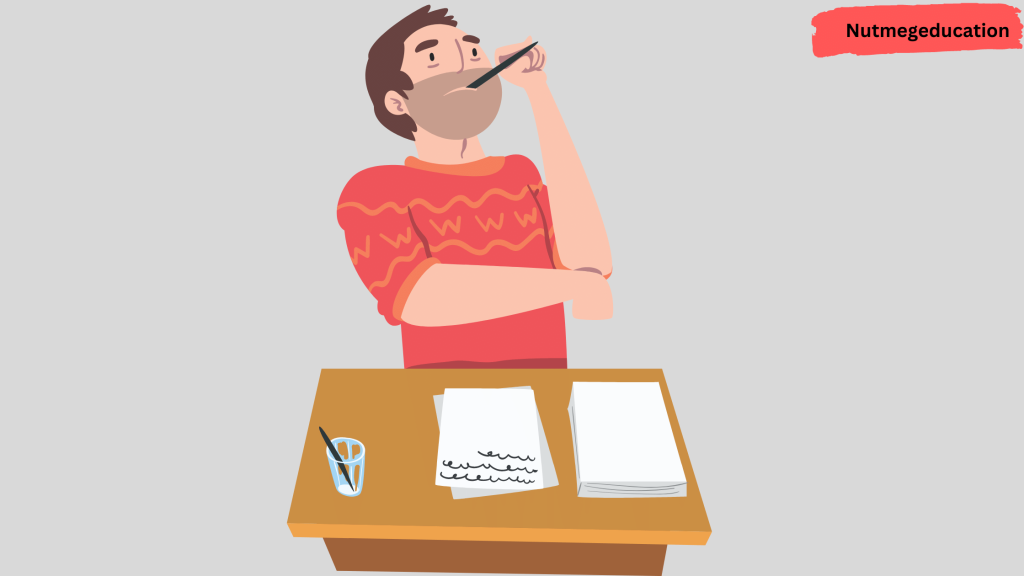 The writer of a persuasive essay comforts the reader from their point of view on a certain issue.
Persuasive essay writing is widely used in marketing initiatives to persuade you to buy something. However, it is not confined to marketing; it is utilized in a variety of contexts.
How To Write a Persuasive Essay? (Step By Step)
Now the question you have is how to write persuasive essays. What should be the format for writing a persuasive essay?
Well, let's find the solution. Here are the steps to writing persuasive essays.
The structure of the essay is the most crucial part when writing an essay. You need to put a strong introduction in which you will give a perfect idea of what you are going to talk about. Also, a well-organized body section and conclusion are going to engage your audience.
Step #1: The Introduction.
A well-written introduction always catches the reader's attention very quickly. Also, it gives proper ideas and information about the topic.
So firstly you need to brief about the topic in the first paragraph then in the next paragraph, you can include the short summary of ideas you are going to discuss in the body section.
You need to clear the argument statement in the introductory part only. This clears the thinking aspect of the readers. The statement you will give in the introductory section must be your thesis which is effective to present your argument.
To formulate your statement, you can consider questions like what is the topic I am going to persuade the audience to accept? And also how exactly I need to convince the reader that this argument is valid and necessary.
The introduction part should be covered in two paragraphs. The introduction should not exceed more than 2 paragraphs, as it may lose the interest of the reader and may sound too wordy.
Step #2: The Body
The body part is the most important factor in persuasive essays. They should not exceed more than 4 to 5 paragraphs. Body parrots are where you are going to explain your arguments, opinions, ideas, and evidence.
You can start with the main point of your essay. By this, you can develop a strong point and create a link to make engagement. The first paragraph will cover the arguments and your opinions on that particular topic.
Coming to the next paragraph, you can consider writing the valid points of the argument by mentioning the evidence. You can write about the facts also in the second paragraph of the essay.
In the next part, you need to discuss the ideas and solutions to that argument. This will create a strong trust within the audience and make it engaging.
In the last part, you may explain the effects of your solution and ideas and how they are going to help the audience.
Make sure that you maintain the proper flow of your essay so that your argument looks like it is building a strong point upon the other.
Step #3: The Conclusion.
The last part of the essay is to write the final summary and verdict on the essay. The conclusion part must be covered in 1 paragraph.
The basic purpose of the conclusion part is to convince your argument and conclude how you have supported this argument. You can simply conclude the main points of the body section and what you feel about your argument.
Also, you can provide the border context of an essay and the reason why the argument is raised.
Topics For Persuasive Essays
So now, here goes the least of the persuasive topics you can work on.
Beginner topics:
Being vegetarian.
Eating animals is a sin.
Kids should not waste hours on mobile phones.
Evening schools.
Physical games are more important than video games.
Aliens are true.
The village is better than the city.
We should not explore black holes.
Dogs are better than cats.
We should not travel alone.
Human trafficking
Schools should be more focused on physical activities rather than studies.
Free public wifi.
Intermediate topics:
Is it ethical to clone animals?
People don't need truth.
Being selfless is not good.
We should not trust gods.
Dreams harm.
Youtube will never replace a book.
Students should not wear uniforms at school.
People should read more books rather than waste time on social media.
Money spoils people.
We should know at least 2 foreign languages.
Goodness does not always overcome evil.
Defeat is not bad.
Nuclear weapons are effective in preventing foreign attacks.
Organic vegetables are healthier than regular ones.
Advanced topics:
Revenge is a way to destroy evil.
The President must pay attention to climate change.
We need better sex education in schools.
It is necessary to ban animal experiments.
Feminism is no longer a struggle for women's education.
Eating meat is not bad.
Internet access should be free for everyone.
Racial insults should be illegal.
The president must pay attention to climate change.
Freedom of speech should be restricted.
Drugs should be completely banned.
Schools should cancel the exams.
Long-term consequences of being a single mom.
Tips And Strategies for Writing Persuasive Essays
Now here I am going to share some useful tips and strategies that will definitely help you to write an engaging essay.
Strategies for Writing Persuasive Essays:
Choose a side:
The initial step is to choose a topic and pick a side. You can choose the topic that appeals to you at a sentimental and emotional level. In short, you must know the purpose of your persuasive essay.
But before choosing the side, you need to make sure that you have enough evidence that supports your statement on the side you pick.
Research of both sides:
If you are making an argument or establishing your side, then it is important to know both sides. Then only you can explain your valid point.
So you need to research your topic thoroughly and identify and study both the topics of the essay.
You can gather all the information that will help you in making your point valid. With a full understanding of the topic, you will be ready to answer any question related to the topic and counter the opposition.
Create an outline:
This is the most important strategy that helps you to understand how an overall essay would look. In simple terms, outlining gives you a clear version of your essay and what you can improve while building the essay.
You can break down your argument in a concise and logical order that will make your essay writing process easy and clear.
Know your audience:
Considering your audience is also a major factor while writing the essay. Whatever you are thinking about the topic may not be persuasive to others. So it is important to think from the audience's perspective to make your argument convincing.
Brainstorm your evidence:
Once you choose the topic, you need to prepare as much as you can. Examine your opinion and try to find the relevant proofs and evidence that are compelling.
You can create a mind map. Start with the central issue or the topic. Do full research and jot down all the evidence one by one and cross-check if they make sense to argue or not.
Smart Tips to write Persuasive Essays:
Firstly, if you have the freedom to choose the persuasive essay topic, then have a look at the persuasive essay topics I have mentioned above. These topics can help you to stand out differently and create an impression.
Create a short draft of your thesis and your own perspective.
Take a serious look at the facts and the information that you are going to include in the essay. Try to collect the true information and filter them to include in the essay.
While researching, make a list of relevant information, videos, and facts that will support in maintaining a transparent essay.
You can also visit libraries, read journals, read the published thesis, and interview people about their opinions.
Once you are done writing the essay, always make sure you proofread it properly. This helps in revising errors that occurred by mistake.
Related Read:
Conclusion: Persuasive Essay Topics (2023) 
Writing a persuasive essay might look hard for you. But I am sure with the above guide on persuasive essays, you can definitely write a good essay, and help you to create an impression on the audience as well as your seniors.
I hope I have covered you with all the information about the persuasive essay. Still, if you are in any confusion then let us know in the comment section below.
Latest posts by Ryan Harris
(see all)