Are you struggling with which college Essay topics to choose to stand out from the others?
Well, writing a college Essay is not an EASY task. You need thorough knowledge about the topic that you will be writing on. Also, good essay topics vary as per what type of essay you are writing.
In this article, we will discuss the various categories of College Essays and various topics of each type.
This will definitely help you to polish your writing skills and explore your thinking.
So, let's go through them one by one.
7+ Best College Essay Categories And Topics (2023)
Here I am mentioning the major 7 Essay types and tropics for each category.
1. Descriptive Essays
Descriptive essays are essays that describe the topic in every detail. These essays focus on providing your experience to the readers. These topics can be a place or a person.
These essays explain all the information in-depth and also provide minute details about a thing or a place. It also focuses on the emotions of the reader so that the reader must see what you have experienced or what you felt.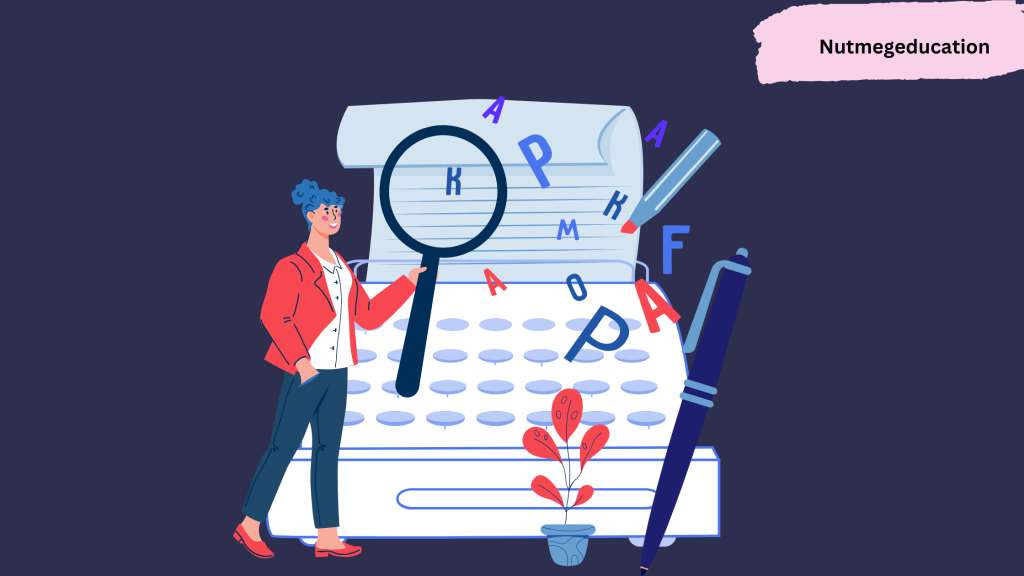 You will be starting with the introduction of the specific topic. Then in the body part, you can explain the details and describe the topic. You can also mention some ideas that might be solutions for any situation you describe in the essay.
In the last part, you can conclude the whole description and wrap up the essay.
Descriptive Essay Topics:
How to bake a pizza.
The ideal roommate.
The beauty of the islands
Your perfect vacation
Your dream house
The best habit of your favorite person
My first school teacher
How does the solar system work?
Changing a car tire
Does social media improve people's interaction?
Consumerism pollutes the planet.
Panic attacks and their causes.
Healthy weight loss.
Drugs and alcohol consumption cause health failure.
Global warming and species extinction.
Freedom of speech can be abused.
Less homework makes a good student or a bad student
Invention of machines
Top 5 destinations in Asia
A child's secret hiding place
My favorite place in my hometown
I prefer learning in this cafe
A museum that we visited recently
A town I obtained lost in
2. Compare And Contrast Essays
Compare and contrast are one of crucial types in essay writing. These types of essays are best for the cognitive development of the individual.
Compare and contrast essays are important in helping students to work on the positives and negatives of any subject.
These topics explain the similarities and differences between the two subjects. Here you can express your thoughts and ideas regarding various contradictory issues.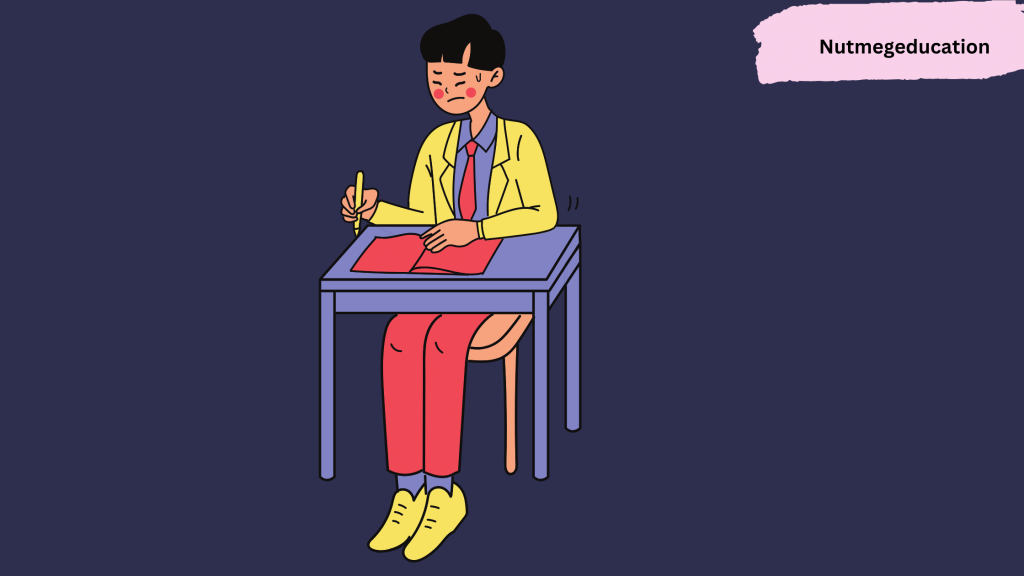 To write these types of essays, you need to do thorough research and analyze the differences and similarities between subjects. In the first part of the essay, you can describe the two aspects of the topic.
After the introduction part, you can mention the differences and similarities, and also you can discuss the positive and negative sides of the subject.
In the end, conclude the best outcome that is beneficial regarding the topic.
Compare and Contrast Essay Topics:
Rural life vs. urban life
Email communication vs. hand-written letters
Book vs. the movie version
Baby Boomers vs. Millennials
Childhood in the 1980s vs. childhood today
Abraham Lincoln vs. Barack Obama
Nuclear power vs. coal-fired power plants
Fast food vs. home cooking
Getting gifts vs. giving gifts
Dying your hair vs. natural color
Beach vacation vs. adventure trek
Reality vs. your childhood dream
Two Victorian novels
Book vs. the movie version
The educational system in India vs. the UK
Living with parents vs. living in hostels.
Nonveg vs. vegetarian.
The anatomical differences between alligators and crocodiles.
Elementary school and high school
Wearing glasses vs. having braces
Parents and grandparents
Nature vs. nurture
3. Persuasive Essays
Persuasive Essays are opinion-based essays. This essay allows one to persuade its readers to get a specific opinion of a certain topic.
These essays focus on the stance on a particular issue. Whether it be your idea, research, or argument, persuasive essays sway the readers to understand and accept your perspective.
To write persuasive essays, you can start with the trending topics and hottest issues. Also, you can write about different discoveries and research.
The initial part includes an outline of the topic that is considerable. Then in the second part, you can mention whatever that you want your readers to believe.
In the body section, you may include your thesis and evidence that makes your point valid. And finally, you can wrap up the essay by summarising the main points.
Persuasive Essay Topics:
Is modern advertising unethical?
Is marriage an obsolete institution?
Are GMO products good?
Human trafficking
Is it ethical to clone animals?
Education should not depend on technology.
A gap year before entering university is beneficial. 
Traditional education is more effective than remote learning.
Long-term consequences of being a single mom. 
School breaks should be longer.
Free public wifi.
The world war should never happen again.
Holocaust should not be justified and denied.
Ordinary people should not be allowed to own guns.
Gender stereotypes in a family should be dismantled.
Should homework be required?
Are dress codes a good idea for schools?
What is the best dessert?
What is the best food to serve at a party?
4. Argumentative Essays
This is the most common type of writing assignment. This type of essay needs lots of research work on the previously published material and in-depth details of the certain topic.
These types of essays attempt to persuade the readers to stand on the particular side that is represented in the essay by the writer.
You need to focus on the data rather than the feelings of the readers. You can engage the audience by mentioning the facts in the essay.
You need to convince the reader about the particular POV by providing both sides of a particular issue. Through these essays, you can develop an argument and defend a side of your point of view with solid evidence and research work.
To begin with these essays, you need to define the topic in general terms. Then you can mention the important plus and minus points of the topic.
In the body section, you can showcase your evidence and proofs that validate your point in the argument. And then finally you can conclude by mentioning some key points of the argument and valid information.
Argumentative Essay Topics:
Do You Think a Longer School Calendar Is a Good Idea?
Do You Think a Longer School Calendar Is a Good Idea?
Is Prom Worth It?
Should alternate medicines be covered by insurance?
How does Legal Immigration affect the workplace?
Is Anti-Illegal Immigration Laws Effective?
Is TV Stronger Than Ever, or Becoming Obsolete?
Can a Video Game Be a Work of Art?
Where Is the Line Between Truth and Fiction?
Does police brutality have a racial aspect?
Is competition really beneficial?
Is vaping as harmful as smoking cigarettes?
Does large screen time affect mental health?
Should abortion be banned?
Should all women have access to birth control and family planning?
Is It O.K. for Men and Boys to Comment on Women and Girls on the Street?
Do Fraternities Promote Misogyny?
Do You Trust Your Government?
Do 'Shame and Blame' Work to Change Teenage Behavior?
Is capitalism the best economic system?
Is America ready for a female president?
When will LGTBQ individuals experience equality?
Do you think that smoking should be illegal?
5. Definition Essays
Similar to the descriptive type of essays, definition essays explain a specific term or concept.
In these essays, you can cover a specific concept or abstract an issue. You need to provide detailed analysis and explanations about the particular term or concept.
These are the easiest essay types, in which you can provide a detailed concept in very simple language.
To write a definition essay, you need to choose a proper term; then, you can explain that term in simple words. You can also mention the background history of that topic and also mention the thesis statement if the topic is related to any scientific term.
You can also explain your personal experience with the body part, and finally, you can conclude with the simple main points.
Definition Essay Topics:
Social responsibility.
Xenophobia.
Gender equality.
Black lives matter.
Materialism.
Minimalism
Feminism.
Digital revolution.
Parental care and love
Explain the concept of privilege.
Freedom
What is Pythagorean Theorem?
What is physical fitness?
Sleep paralysis.
Cold war.
Respect and privilege.
Pure love and care.
Platonic friendship
Conservative mindset.
6. Narrative Essays
Narrative essays refer to the narration of an experience or an imaginary story by the writer. In simple words, you can simply explain or narrate a story.
It can be insightful, emotional, moving, or anecdotal. You can plot a scene and create characters to create a wonderful story. A narrative essay focuses on story rules and also includes an introduction. Character roles, setting, plot, climax, and finally, the conclusion.
The narrative essay should not be unemotional and impersonal. These essays allow you to argue or transmit a personal experience.
You can use writing techniques to generate an essay that engages the audience with fiction.
To write narrative essays, you can simply use imagery, metaphors, analogies, various dialogues, and alliteration to accomplish fantastic writing.
Narrative Essay Topics:
Describe your best day so far
When somebody dies.
The first day of your school.
What makes you feel alive?
Your challenging decisions.
Life-changing experience.
The day your father caught you smoking.
Your first job experience.
The childhood memory that gives you anxiety.
How you came over your fears.
The regrets in your life.
Attending festivals of different cultures.
Wasted opportunities.
Your first breakup.
Losing a pet.
A poem that made you cry.
7. Expository Essays
This kind of essay basically talks about the information, knowledge, or proficiency of a particular area. You can explain the topic evenhandedly.
Expository essays majorly contain facts. Unlike the other essays, you have the freedom to add your opinion and analysis.
They aim to explain a specific concept or idea but by avoiding arguments. You can directly cover the problem and compare it by doing research and exploring the topic.
You need to explain the complete process of how anything happens, what implementations are needed, what is to be done to overcome the problems, and analysis-based research about the topic.
Also, the main factor in expository essays is you need to skip the motion and emotion while writing.
Expository Essay Topics:
Explain the benefits of knowing a foreign language
How does social media affect real-life relationships?
Explain food stamps or other aid programs and demonstrate how they work.
How to recognize a leader in a group.
Overprotective and strict parents.
Getting pregnant at 16: Problems that girls face.
If you had the chance to create a brand-new religion, what would it be like and why?
If you had access to a time travel machine, which era would you prefer going to be in? Also, explain why you made that choice.
What do you think is the most significant invention ever made and why do you think so?
Looking back over education, how important have teachers been in your school life?
Describe the major stressors in teens' lives
Explain the likely consequences of skipping classes
What effect does technology have on relationships?
How to be a smart consumer
How to distinguish a leader in a group.
How to overcome the fear of public speaking.
The higher education system in the US
Related Read:
Conclusion: Best College Essay Topics (2023)
Wrapping up in short, I would say you need to decide what type of essay you want to write. Then only you will be able to select the essay topic of the area of your interest.
Have a look at the above-mentioned types of essays and their types. You will get a complete guide to each category. Soon you will be able to brainstorm your ideas about any category, and you can demonstrate your writing skills and stand out differently from the others.
I hope these college essay topics have helped you to choose the best topic. Let us know in the comment section below what topic you are choosing.
Latest posts by Ryan Harris
(see all)