While many are born with creative minds, many learn about their true creative potential throughout their lives. The truth is, everyone has their own creativity. All it takes is the willingness to dive deep into knowing yourself and exploring your creative side.
Reading the best books on creativity helps in learning how to use your potential to be the best, generate ideas, and transform into a better creative person that can conquer the world!
Reading books written by people based on their experience will never be a wrong investment! Fostering creativity brings you a step closer to success. With thousands of books available online about creativity, I have picked our top 15 favorites from the vast catalog!
As a constant reader, I'm always on the hunt to determine my next read, and creativity is a niche that always amazes me. All the books mentioned in my list will help you learn how to overcome creative blocks, learn more about creativity, practical life lessons to make the most of your creative habits, and how to use your creativity to your best potential!
With that, let's get into our list below!
1. The War of Art by Steven Pressfield
| | |
| --- | --- |
| Ratings | 4.8/5 |
| Language | English |
For any user who is in the creative field, understand the struggle of having a creativity block. We often feel passionate about our work. We know what we want to do, and a burning fire exists. However, sometimes the greatest creative-minded people also find themselves in a creative rut.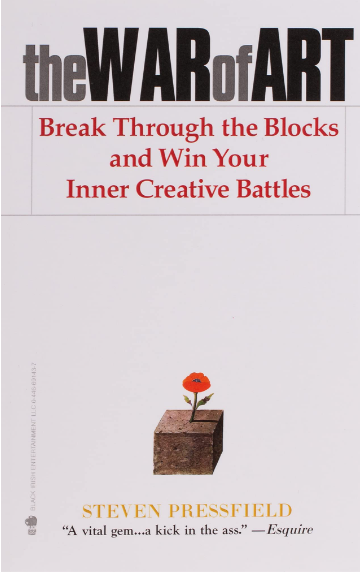 Steven Pressfield shed light on how to push yourself through the best and overcome your creativity block. The author relates the creativity block to war with yourself. Whether you are a designer or a writer, Steven has poured his thoughts into this book to help you win the battle against yourself and bring the best of your creativity.
2. It's Not How Good You Are, It's How Good You Want To Be, By Paul Arden
| | |
| --- | --- |
| Ratings | 4.5/5 |
| Language | English |
Being one of the best-selling books, it's Not How Good You Are, It's How Good You Want To Be is a short yet inspiring book. Paul Arden is one of the top advertising gurus, and through this book, he shares how every person is capable of making the impossible possible. He sheds light on some crucial topics like how to unleash your full potential, problem-solving, making mistakes and overcoming them, and more.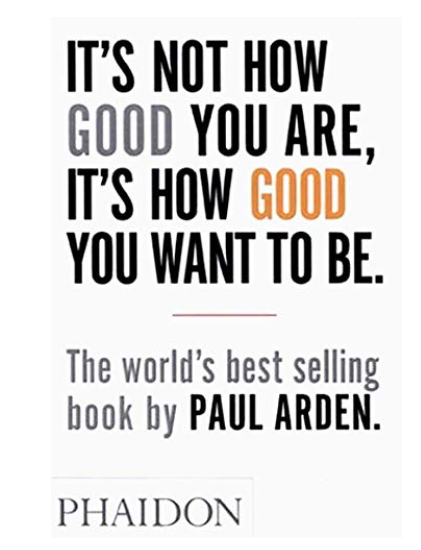 In the end, you don't have to be the most intelligent person in the room. I suggest the book to anyone who wants a little push to play their cards right with unique insights. Moreover, everything written in the book can be implemented in modern life.
3. Thinking, Fast and Slow
| | |
| --- | --- |
| Ratings | 4.17/5 |
| Language | English |
If you are a reader, there are chances that you may have come across Thinking, Fast and Slow by Daniel Kahneman. In this book, the author has explained perfectly about our minds through practical insights. The language used is more conversational, which makes grasping the author's thoughts easy. Moreover, Daniel explains our brain's two systems -one is intuitive, emotional, and fast. The second system is slower, more logical, and more deliberative.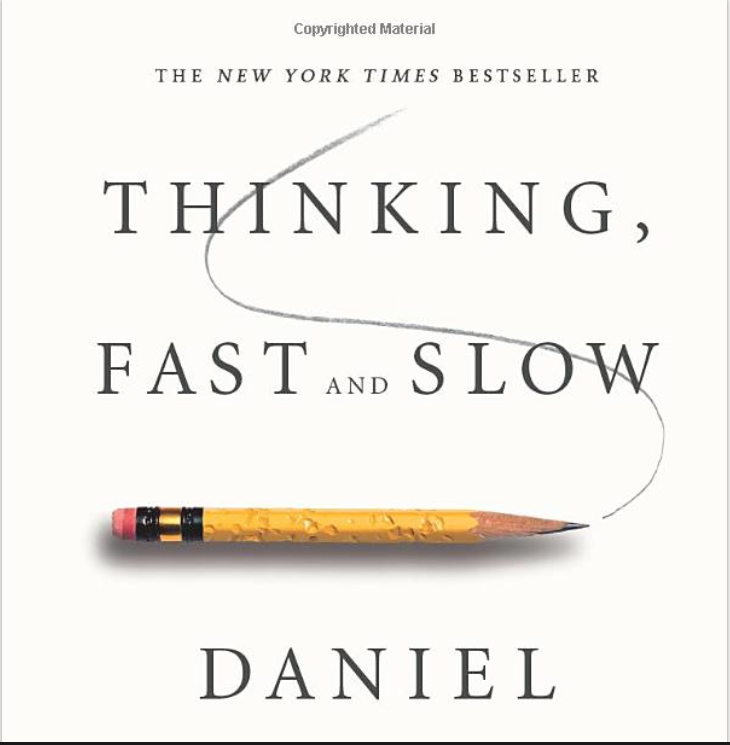 Throughout the book, Daniel also helps readers understand how both the systems of our brains work. Once you know the working of your brain's system, decision-making can be simpler -personally and professionally.
4. Creativity, Inc: by Ed Catmull
| | |
| --- | --- |
| Ratings | 4.7/5 |
| Language | English |
Written directly by the president and co-founder of Pixar Animation, Ed Catmull uses his years of experience to offer insights on various crucial subjects. As Ed belongs to the creative work field, he puts a spotlight on how you can thrive in creativity and perform at your best standards. Besides helping explore creativity, Ed also focuses on building a successful business and merging both to get the best outcome. Overall, it is our top pick for business creativity books!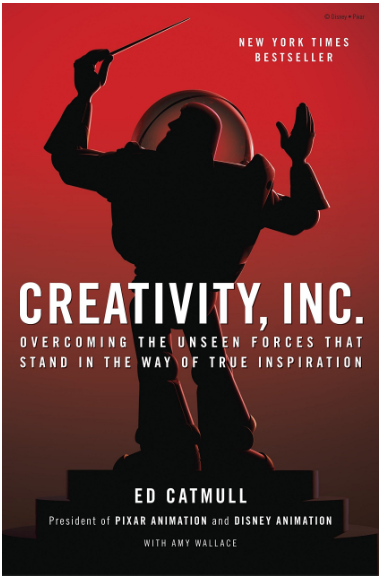 5. Flow: The Psychology of Optimal Experience
| | |
| --- | --- |
| Ratings | 4.5/5 |
| Language | English |
Coming from psychologist Mihaly Csikszentmihalyi, the book explores the psychology of flow. The author believes the conscious mind is the secret to improving the quality of life and takes a deep dive into learning the psychology of flow and how to attain that state. Works also work as a self-help book. By the end, you will learn how to achieve the right state of mind and boost your creativity.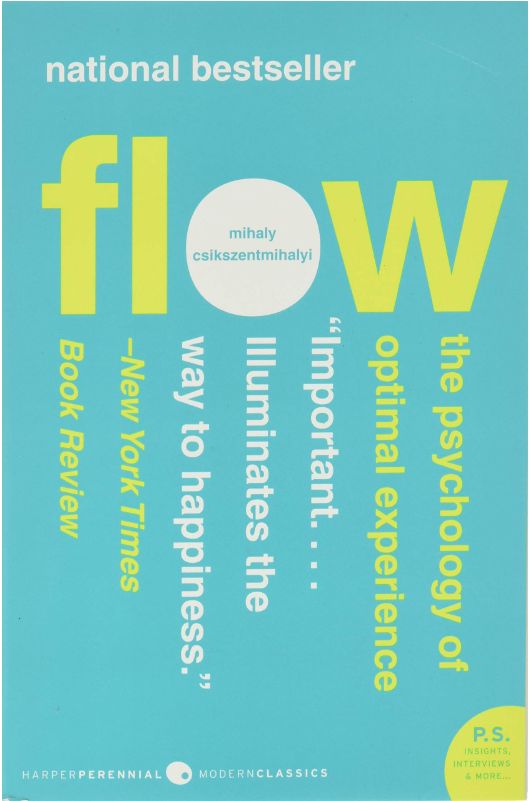 Personally, I loved how the author teaches you that your happiness doesn't come from what happens to you. Instead, how you decide to make sense of that reality is what determines your happiness and creativity.
6. Lateral Thinking, By Edward De Bono
| | |
| --- | --- |
| Ratings | 4.3/5 |
| Language | English |
Every individual has a different approach when it comes to thinking. In school, you are taught how to think about certain aspects. However, these methods differ from the real-time approach. Most humans learn how to think from experiences in their lives. Edward explains the goodness of vertical thinking and takes you a step closer to a creative and better problem-solving approach.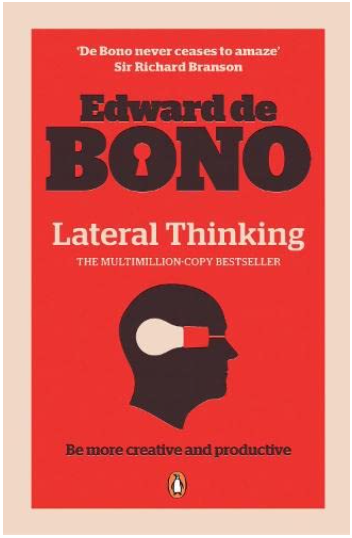 The book explores a step-by-step process of lateral thinking and how to become a better thinker. The reason why I added the book to our list is that thinking affects every aspect of our lives. Moreover, if you are a beginner in creative writing books, Lateral Thinking will be the best start!
7. Catching the Big Fish by David Lynch
| | |
| --- | --- |
| Ratings | 4.5/5 |
| Language | English |
David Lynch, one of the prominent filmmakers, shares his observations and sentiments about creativity. The author titled the book 'catching the big fish -meditation, consciousness, and creativity, which comes from a straightforward yet powerful thought. The idea behind the title is that if you want to catch a small fish, you stay near the shallow area. However, if you are keen to catch the bigger fish, you dive deep. He also explains the effect of meditation on bringing the best creativity out.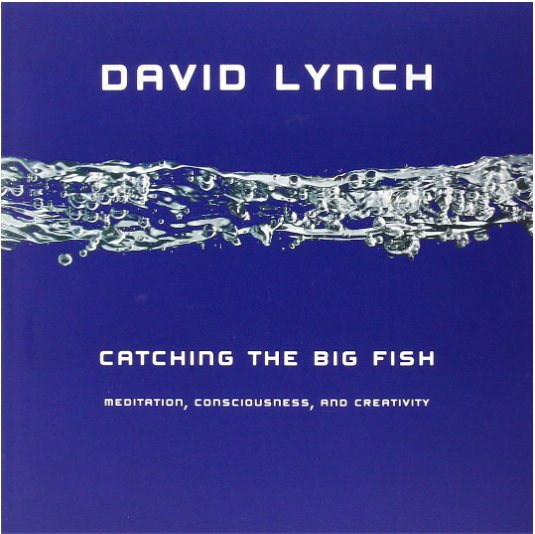 Learning meditation and consciousness and connecting all three will help you bring the best version of your mind. You can learn from David's experience how to capture and work with ideas!
8. Show Your Work by Austin Kleon
| | |
| --- | --- |
| Ratings | 4.7/5 |
| Language | English |
Many people are blessed with a creative mind. From childhood, you can notice the spark within a creative person, but in the end, earning through your creativity brings tons of challenges along. Through Show Your Work, Austin brings all the practical tips to help people find you and how you can make money with your creativity.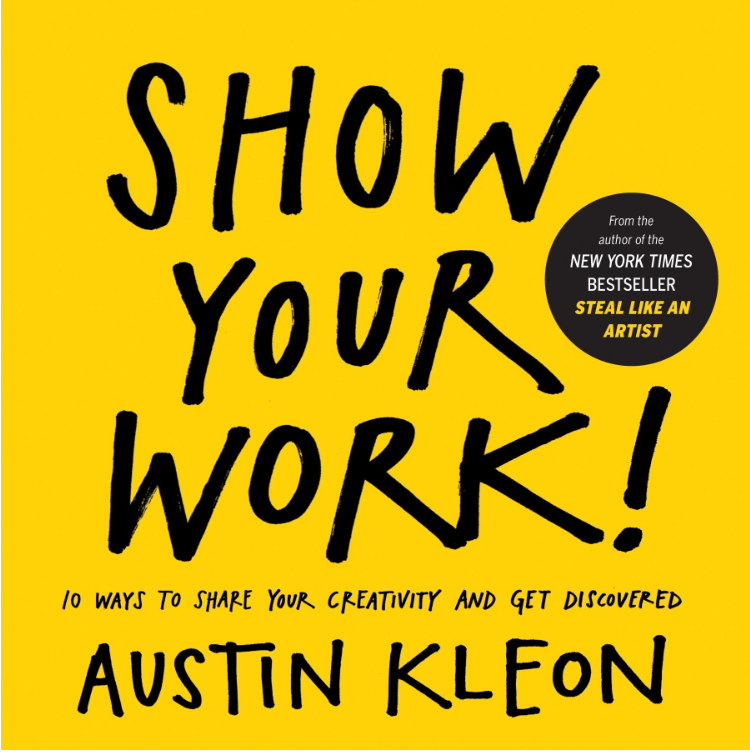 Additionally, since many fear talking and sharing our thoughts with the community, Austin provides real-life methods to put ourselves in public. Lastly, I loved how he also shared ideas about balancing oversharing and sharing to get the most out of your creativity.
9. Steal Like an Artist: by Austin Kleon
| | |
| --- | --- |
| Ratings | 4.7/5 |
| Language | English |
If you are an artist who is into drawing and art, Steal Like an Artist is a book I recommend picking. The book is also excellent when you need a motivational push to create your art. Austin Kleon shares insights on being the best artist through this book. The main mantra that the book is written on is every artist influences another artist. The process of creating art from scratch is excellent. Although it is undeniable that each piece of art is unique, many artworks rise from other artists' influence.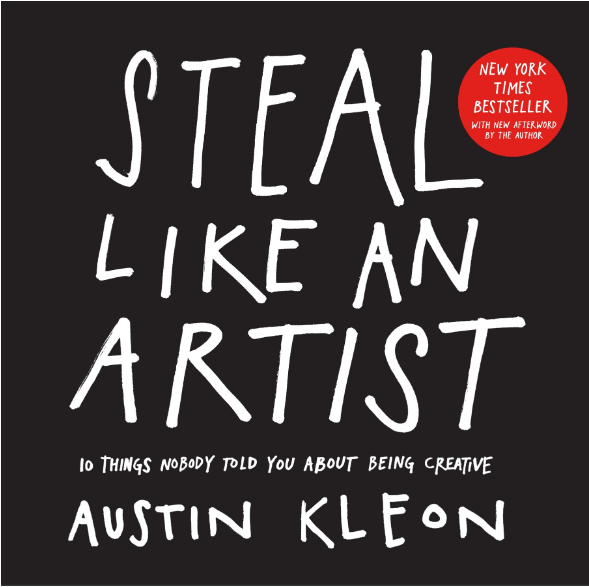 The primary motive of an artist should be to collect as many good ideas as possible. Your artwork will reflect how well you grasp ideas and motivation from other artists. Austin wrote this book with the idea of how you can be a great artist without being a genius. All you need to do is be your authentic self to exile as an artist. The book explains everything about creating the best artworks with creative illustrations and quotes insights, making it easier and more engaging to read.
10. The Creative Habit by Twyla Tharp
| | |
| --- | --- |
| Ratings | 4.5/5 |
| Language | English |
Twyla is a leading choreographer, and throughout her life, she has learned how to make her creativity a habit. In the book, Twyla shares her experience about the same. The idea of the book revolves around allowing yourself to be a creative person. Once you let yourself be creative, the book helps explore how you can make rational decisions to make creativity a daily part of your life.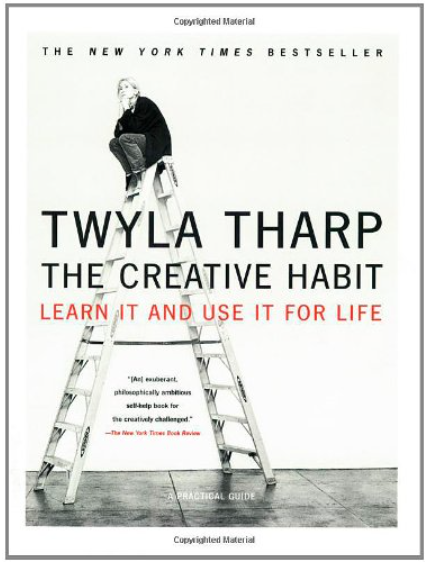 To make creativity a part of your life, all you need is the willingness to do so. By writing this self-help book, Twyla provides more than 30 practical lessons and exercises from her 35 years of experience that you can implement in your life!
11. Think Like Da Vinci, By Michael Gelb
| | |
| --- | --- |
| Ratings | 4.6/5 |
| Language | English |
Learn from the greatest genuine of all time's principles through the excellent explanations by Michael! Leonardo Da Vinci was undoubtedly one of the greatest artists we have seen. Besides being the greatest artist world has witnessed, he is also well-known for his other talents and skills. Throughout his life, Da Vinci led his life around various principles, out of which seven were mainly known and shared with the world. Michael Gelb studies each principle and helps you understand how to use Da Vinci's principles to make the most of your creative mind!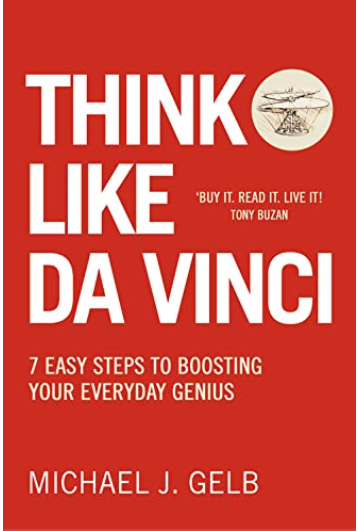 There are various practical tasks and exercises in the book that you can use. One of the best exercises you should follow is the ten power questions. The book will help you learn how to nurture creativity through the principle of 'Curiousita,' meaning one should always keep their curiosity alive by asking questions to the world!
12. It's Never Too Late to Begin Again -By Julia Cameron
| | |
| --- | --- |
| Ratings | 4.7/5 |
| Language | English |
It comes as no surprise that most of us think that retirement is the end of our lives. When we speak about retirement, it is always about living in your house without any crucial tasks. Often, some people turn down their dreams to make stable earnings. Whether it is a corporate job or quitting their creative field. Julia Cameron has written a step-by-step guide on how you can find your dreams and unleash your creative side even after retirement.
The book contains real-life examples and stories of people who found their happiness and pursuits after retirement. The title 'it is never too late to begin again' perfectly fits what the book offers. Life is too short not to try new things. With this book, you can understand how to find your freedom and make the most of your time through practical lessons and tips!
13. The Accidental Creative: How to Be Brilliant at a Moment's Notice by Todd Henry
| | |
| --- | --- |
| Ratings | 4.2/5 |
| Language | English |
Whether you are an artist, creative person, or a business person, creativity is essential in every field. Moreover, every working individual is demanded to be creative irrespective of their working niche. In the book 'The Accidental Creative,' Todd focuses on five key elements to nurture creativity. These five elements include Hours, relationships, focus, stimuli, and energy. Throughout the book, Todd breaks down and examines each principle briefly to help readers discover their creative rhythm.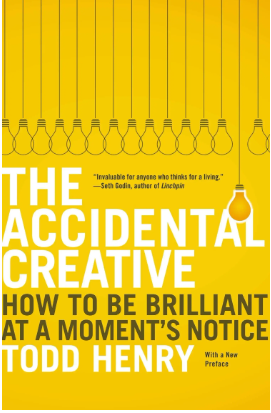 Additionally, you will also learn how overpacking your schedule affects creativity and find practical methods to discover your creativity. Lastly, I suggest reading the book to anyone who wants guidance on learning the art of creativity and being productive more than you can think of!
14. Making Ideas Happen: Overcoming the Obstacles Between Vision & Reality – Scott Belsky
| | |
| --- | --- |
| Ratings | 4.5/5 |
| Language | English |
Many people have fantastic ideas but often fail to put them into real life. Bringing your ideas into real life seems like the most significant challenge sometimes. Additionally, many constantly talk about new ideas and dreams but lack the guidance to implement them in real life. As the title suggests, Making Ideas Happen is one of the greatest books for people struggling to bring their vision to life.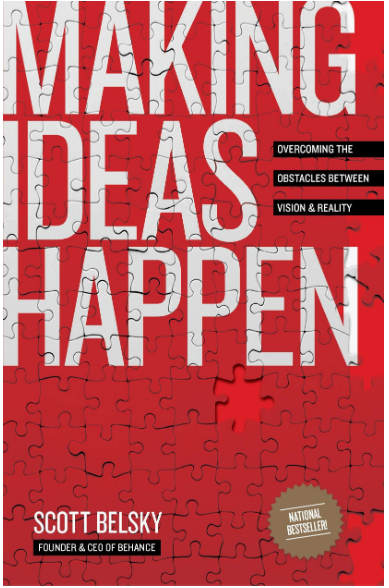 The author guides us through how one can overcome obstacles that fall between our vision and reality. With practical advice that one can implement in today's life, you will learn about different aspects and perspectives through this book. Note that the book is not just 'another creative book.' Scott spent over six years of his life studying and interviewing hundreds of people to come up with the most effective strategies and advice!
15. Damn Good Advice (For People with Talent!) – George Lois
| | |
| --- | --- |
| Ratings | 4.5/5 |
| Language | English |
George Lois is a genius and a pioneer of the creative revolution. Being a designer and advertiser for years, George wrote this book to share his wisdom based on personal experience. He gives readers an insight into everything he has learned so far that has helped him stay creative and always on top!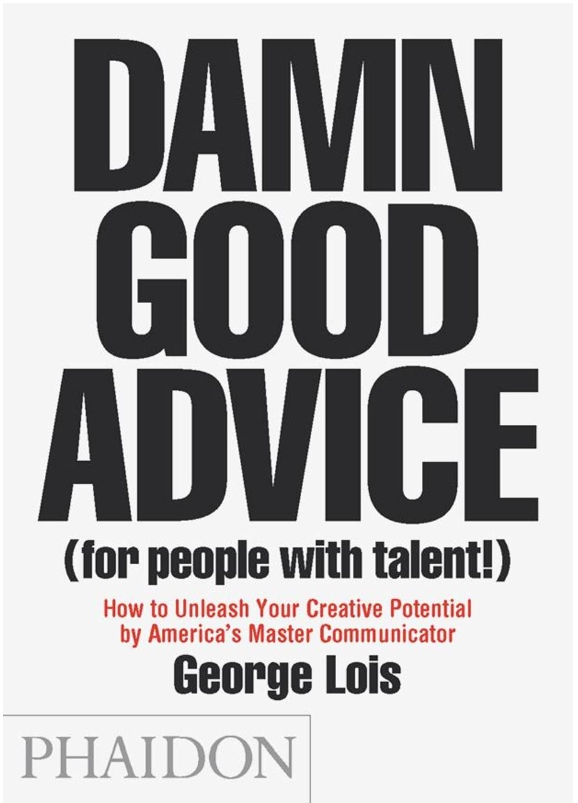 Throughout the book, one can find inspiration, facts, practical advice, and more to become one of the greatest designers of all time. The book primarily focuses on designers with anecdotes. Moreover, it also shares business advice along with how you can boost your creativity and productivity. So, if you are into designing, Damn Good Advice should be your next read for grasping wise words from the professional himself!
Related Read:
Final Thoughts: Best Books On Creativity (2022)
Being constantly creative is something that we all strive for. With so much on your plate, it can be tricky always be creative and thrive constantly!
But, after reading various books on creativity, if there is one thing that I have made a life motto is that you are never too late to explore your mind. Understanding your mind and right mindset will always bring the best side -professionally and personally.
If you are looking for our recommendation to get started with a creative book initially, pick The War of Art!
I hope my list of best creative books helped you schedule all your next reads. Do you have any creative book recommendations I should add to my list? Let me know in the comment section below!
Latest posts by Ryan Harris
(see all)