I had gone to my native for vacation but I was quite bored because it was only my grandparents. I wanted to do or at least learn something. It could be anything.
When I came across MasterClass on Instagram, they claimed that celebrities like Gordon Ramsay, Hans Zimmer, and Christina Aguilera are teaching courses in an online learning platform. I did not believe it at first, but I was wrong.
The next thought was to instantly enroll in some of the courses because how will I miss the opportunity to learn from my inspirations directly? Hence, I enrolled.
There were a lot of takeaways in the courses that I took in MasterClass, so I decided to write a detailed review about it so that you know how effective MasterClass is.
In this post, I have featured the MasterClass review, where you'll learn everything about MasterClass, how MasterClass works, its instructors, the categorization of courses in MasterClass, their pricing, pros & cons, etc.
Toward the end, I also answer the verdict – "Is MasterClass still worth it?"
What is MasterClass?
In simple words, MasterClass is considered as the Netlflix of education. You are getting the opportunity to learn from some of the influential celebrities globally.
All the courses are clubbed in video-formatted lessons, which are also provided with an exclusive PDF workbook to get going with the course in MasterClass.
The 2014 established platform has a variety of options when it comes to choosing a particular niche. I mean, you get courses from cooking to writing to gardening.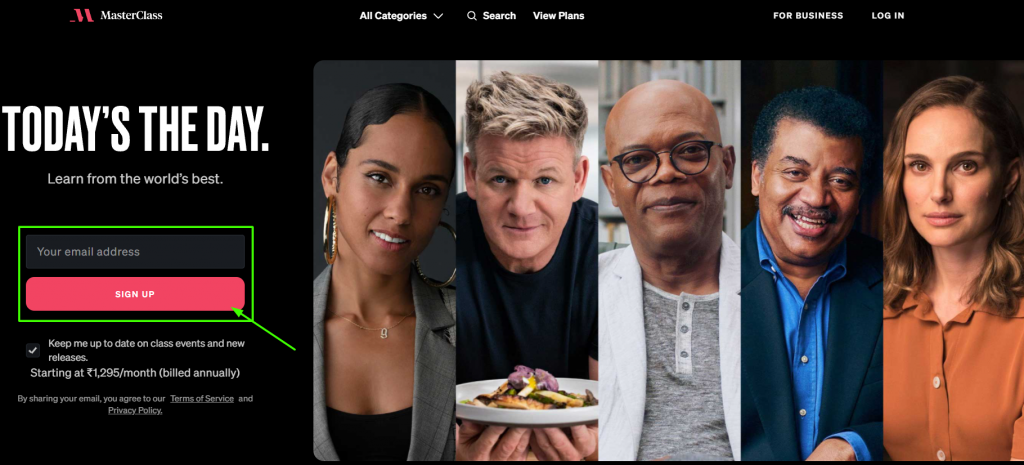 MasterClass indeed acts as one roof for all sorts of learning in various fields.
With incredible video quality, creative assignments, energetic tasks, and practical lessons, MasterClass has perfectly curated its platform effectively for you.
MasterClass has catered their content in a way where the subjects which are not often taught in schools are well-structured and produced in high quality.
Some of the courses in MasterClass are also beginner-friendly, which is great.
How Does MasterClass work?
Do you know what MasterClass is but are still confused about how exactly MasterClass works?
Well, don't worry; I got you covered. I will share it from my experience.
It is evident that a different instructor handles every course in MasterClass; hence the teaching style changes, but the standard protocol is followed the same.
I mean, the pattern of lessons and formatting is constant throughout all the courses. Like, each lesson in a course in MasterClass has at least 15-20 minutes time limit on average. This timeline is perfect because it is not long or short, just right.
The teaching procedure starts with the instructor giving a brief introduction of the given topic in a layman's understanding level, followed by a breakdown of complicated concepts and wrapping up the entire course towards the end.
As a MasterClass ritual, the platform also offers resourceful workbooks and creative assignments to gain practical knowledge as learning materials for all their courses.
Life-changing tips and tricks are also scripted in the workbooks so that the students do not find any difficulties understanding the subject better, which is incredible.
The best part about MasterClass is that it is not constrained to a particular set of people only and is diversely open to people of all age limits and experiences mostly.
MasterClass: Their Instructors
Isn't it obvious that MasterClass is famous for its instructors?
Gordon Ramsay, Christina Aguilera, Alicia Keys are joining hands with MasterClass in bringing you the best learning experience ever. That is very well welcomed by fans across the world who potentially turned into their students.
There are more than 100+ courses in MasterClass which means you are getting the opportunity to interact with 100+ celebrities and learn from them directly.
Since MasterClass is all about creative learning, the courses are innovative and different, so the instructors are also aspiring teachers who do not use it for profit.
The teaching is genuine, clear, and real, which is some of the key qualities of the well-qualified instructors in MasterClass. It is rare to spot an instructor whom you do not know before the course because each instructor is an expert in their field.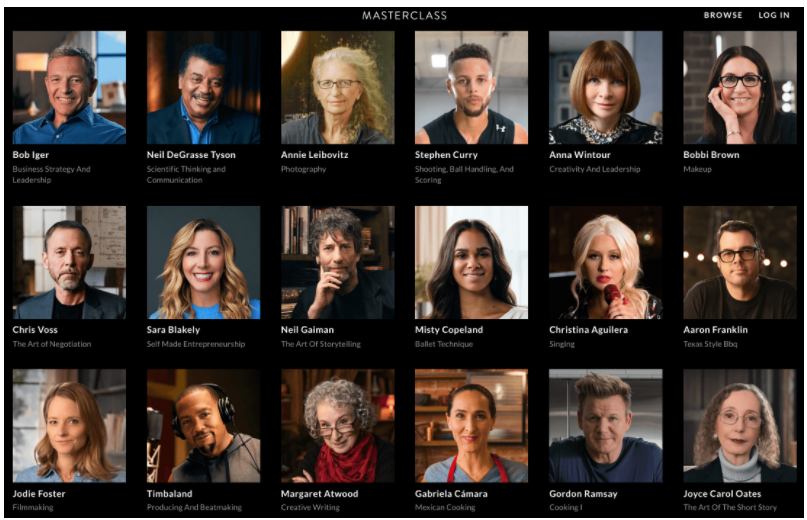 Anna Wintour, who is the first name that comes to our mind when we talk about Vogue, is teaching about acquiring leadership skills. Likewise, there are a lot of instructors who are absolute gems by mind and heart in MasterClass.
To shout out, some of the names of the instructors in MasterClass are Paul Krugman (Economics), Bob Iger (Business), Chriss Voss (The Art of Negotiation), and Hans Zimmer (Film Scoring), who are some insanely talented instructors in MasterClass.
To clear the air of confusion about the quality of the instructors, let me tell you that MasterClass has carefully curated their list of well-qualified professional experts as instructors based on their achievements in life and real progress towards success.
Hence, the instructors in MasterClass are not some glamorous people who are polished and photoshopped for the sake of marketing but genuine and real hustlers who have conquered life and want to share their secret recipe of tasting success.
How is MasterClass Unique? (Latest updates)
In today's changing world, you cannot remain the same because you'd probably get outdated if you did. MasterClass took this personally, so it is religiously updating now and then to stay relevant and alive to their loyal users globally.
Here are some of the significant updates that I witnessed while I was taking the courses in MasterClass, and it was truly a delight to be able to experience it:
Upgrade on the video quality
Added new collection of niches
Introduced different sets of celebrities
Remarkable changes in the pricing plans
Though the update might be small, it delivers a great impact on the users who are new to the concept of e-learning is made easy and convenient.
Also, the users who are using MasterClass for a while will be able to get an upgrade and might be engaged in exploring what MasterClass has in store for them.
There is no doubt that MasterClass is becoming an obsolete item because there are a plethora of changes from the interface to features to pricing plans, which is great.
MasterClass Sessions: What is it All About?
MasterClass recently launched a new module called Sessions, where you can take your skills to the next level within 30 days. It is more of a practical approach to learning where you get to perform certain activities for 30 days with the world-class instructors of MasterClass. Learning online is good, but you won't improve your skills by just watching a bunch of videos; for that, you need to apply what you've learned so far.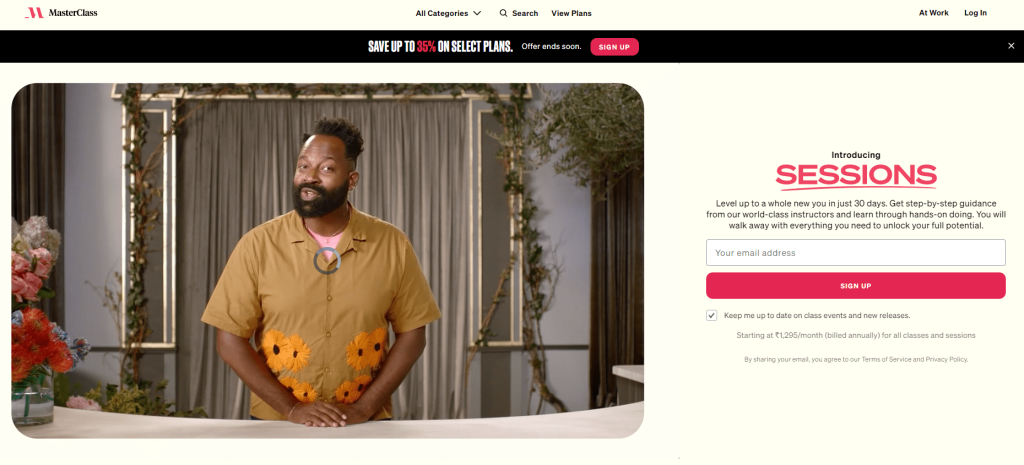 That's what MasterClass sessions are all about, where you need to perform an activity every day for 30 days straight. After performing the activity, you need to send your work to the community, where the teaching assistants will analyze your work and give you insights into it. Once you sign up for any session, you will get access to all the course materials, and you need to start performing the activities right away.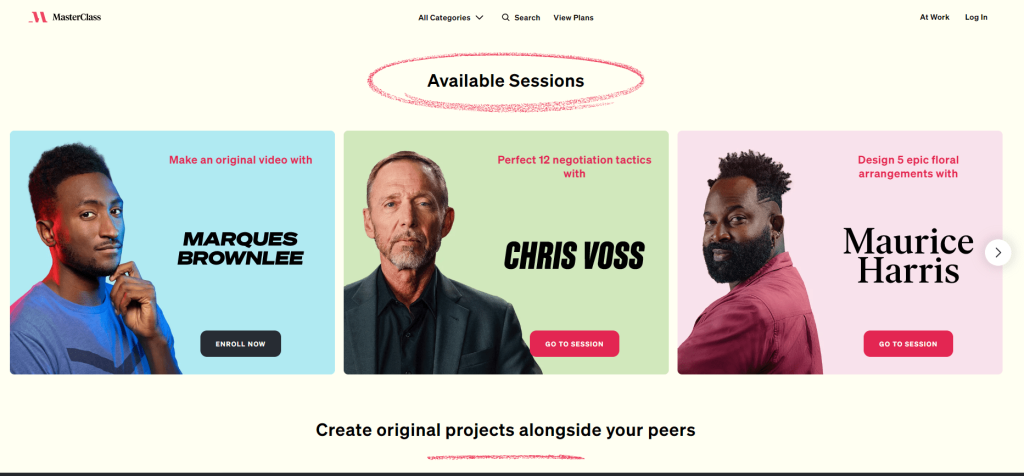 These sessions come with the MasterClass subscription, so you don't have to worry about paying extra. There are only a few sessions that have been created as of now; you can expect a lot more in the future. Some of the sessions are "Make An Original Video Marques Brownlee," "Perfect 12 Negotiations Tactics With Chris Voss", "Become A Streamer With Ninja," and so on.
How To Find The Right Course In MasterClass:
It is quite difficult to choose the right course on such a massive platform as MasterClass, where you are exposed to countless options, niches, and categories to choose from. Let me make it easier by narrowing down the best way for you.
In MasterClass, the niche of the courses plays a major part when deciding about which course to enroll in because that is going to be the base for your subject.
Hence, you are supposed to find out what is a skill you lack in. For example, if you are struggling to cook, take Gordon Ramsay's cooking course.
Likewise, find a niche where you are falling back in or something in which you are an amateur (e.g., Photography). Once you find it out, the options are limited and easy.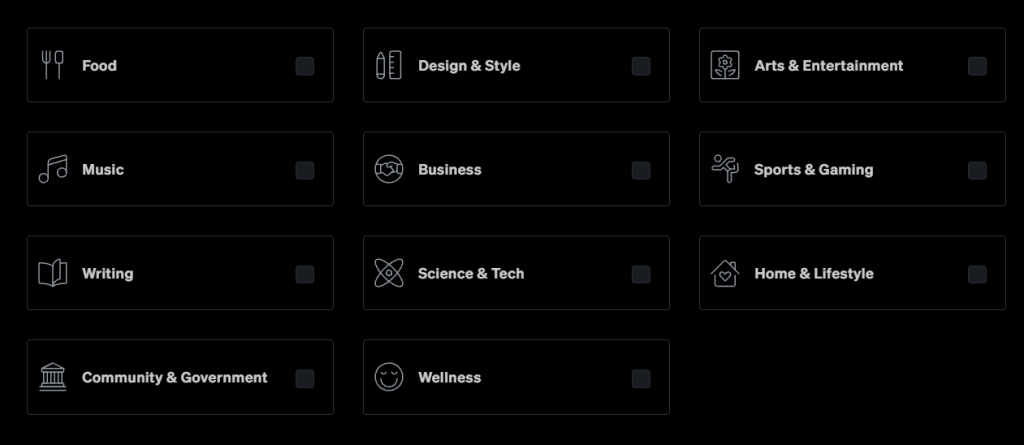 After picking the desired niche, look for the instructors handling the courses in the specific niche. Like, their experience, their work, and their knowledge about it.
This will further help in compressing the course choosing process in MasterClass.
Here is something that I followed where I lacked the skill related to writing:
Under the Writing category, I got to see many courses on writing, but I wanted to learn writing for television which Shonda Rhimes handled; hence I opted for the MasterClass, which was named Shonda Rhimes "Teaches Writing for Television."
Similarly, you can follow the method that I have mentioned above for any sort of course-finding process in MasterClass because it helps in choosing the right course.
Categorization of Courses in MasterClass Explained:
Known for the list of exclusive courses on numerous niches and categories, MasterClass has surely scaled up to the top of one of the best learning platforms on the internet. It is no wonder that you have a course for almost all sorts of learning.
The question is, how are these courses clubbed under the same roof where there are 100+ courses on multiple niches handled by 100+ different instructors?
Well, let me explain it to you in a brief manner where you'll get to know the list of categories that are available in MasterClass so that users can find courses quickly.
To break down the number of standard niches in MasterClass, it has only 11 categories but further into the division. There are several sub-niches under it.
They are:
For example, if you take writing,
R. L. Stine "Teaches Writing for a Young Audience."
Shonda Rhimes "Teaches Writing for Television."·
Aaron Sorkin "Teaches Screenwriting.
David Mamet "Teaches Dramatic Writing."
Billy Collins "Teaches Reading and Writing Poetry."
Though Aaron Sorkin teaches screenwriting, which falls in the Tv & Movies section, his MasterClass is about writing; hence it is categorized in the Writing category.
Likewise, there are categories by the following names:
Home & Lifestyle
Turn into a BBQ chef by taking up Aaron Franklin's MasterClass on Texas-style BBQ cooking.
Forget junk food and learn home cooking with Alice Waters on The Art of Home Cooking.
Fans of Middle-Eastern cuisine, Yotam Ottolenghi teaches Modern Middle-Eastern Cooking which is definitely for you.
Business
There are two brilliant courses for business strategy and leadership by Howard Schultz and Bob Iger.
Are you finding trouble in sales and marketing? Daniel Pink teaches Sales and Persuasion.
I'd recommend Paul Krugman's MasterClass on Economics and Society if you are an aspiring economist or trying to understand the subject better.
Music
Reba McEntire has got you. If you are down for country music learning,
Christina Aguilera teaches pop music and singing, which is a fun course.
In the mood for some beats? Timbaland teaches producing and beat-making.
If electronic music interests you, I'd suggest courses by Tom Morello and Deadmau5 to teach Electric Guitar and Electronic Music & Production, respectively.
Wellness
Are you battling with acceptance? RuPaul teaches Self-expression and Authenticity, which can help with self-discovery.
If you have a knack for Fitness and Wellness, Joe Holder can teach you.
For a calm and elevating course, Jon Kabat-Zinn teaches Mindful Meditation.
Matthew Walker's MasterClass on Science of Better Sleep can solve sleeping patterns and how to sleep deeply.
If you are trying to learn Yoga, Donna Farhi can teach you better on Yoga Foundations.
Art & Entertainment
The perfect course for any architecture student would be Frank Gehry's MasterClass on Design and Architecture.
Jeff Koons teaches Art & Creativity, an exciting option if you find yourself in the art aisle.
If digital art and graphic designing sound like your thing, then David Carson's MasterClass on Graphic Design can enhance your skills even better.
Something on the entertainment spectrum where David Sedaris teaches Storytelling and Humor can be taken up by young comedians.
Some of The Most Recommended MasterClass Courses:
By now, you might have been convinced about considering the excellent courses in MasterClass or at least doubtful about which courses to start with.
No issues, I have brought some of the most recommended courses in MasterClass which might help in kick-starting your MasterClass journey fruitfully.
Without further ado, let's dive into the most recommended courses in MasterClass:
Hans Zimmer "Teaches Film Scoring"
Hans Zimmer is the renowned composer behind the background scores of The Lion King. He teaches film scoring by sharing his experiences along with insightful tips.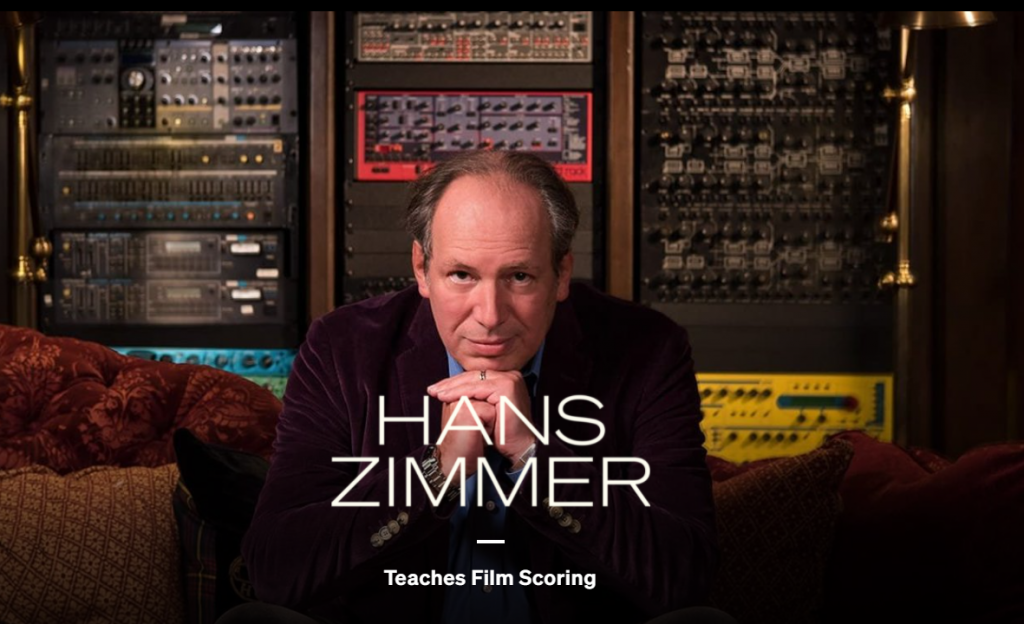 Aaron Franklin "Teaches Texas-style BBQ Cooking"
Aaron Franklin is one of the influential chefs specializing in BBQ cooking. He is teaching everything about BBQ cooking, from grilling meat to handling fire.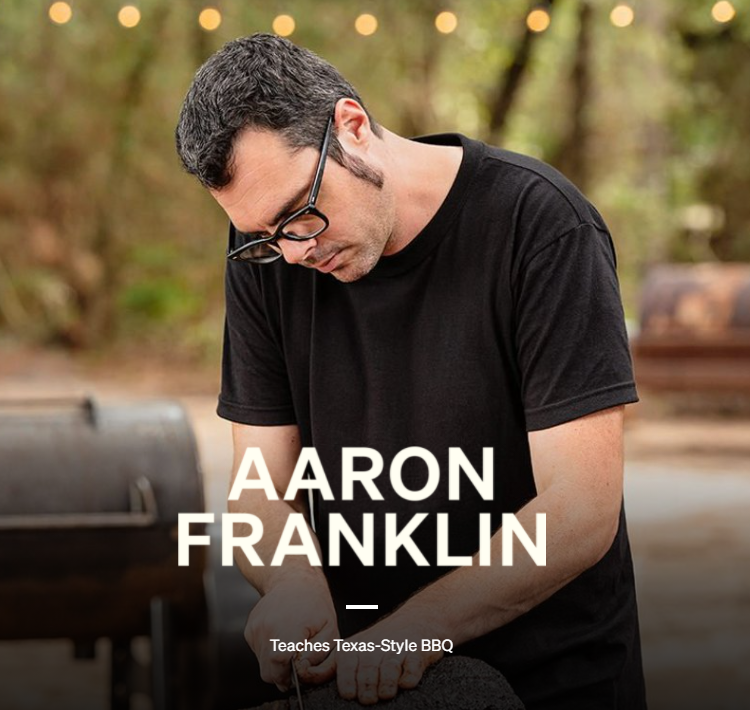 Penn and Teller "Teach the Art of Magic"
Penn and Teller are a magician-duo who have rocked the world with their enthralling magic performances. The course reveals some of the secrets to their magic tricks.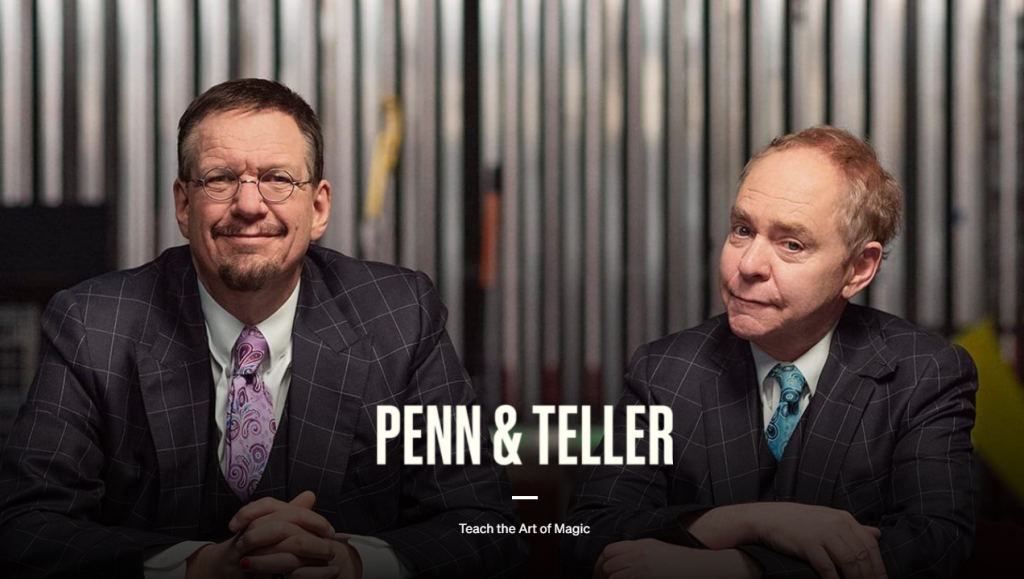 Christina Aguilera "Teaches Singing"
Christina Aguilera is a pop icon who has succeeded in the music industry. She is teaching her students about finding their voice, hitting high notes, and vibrato.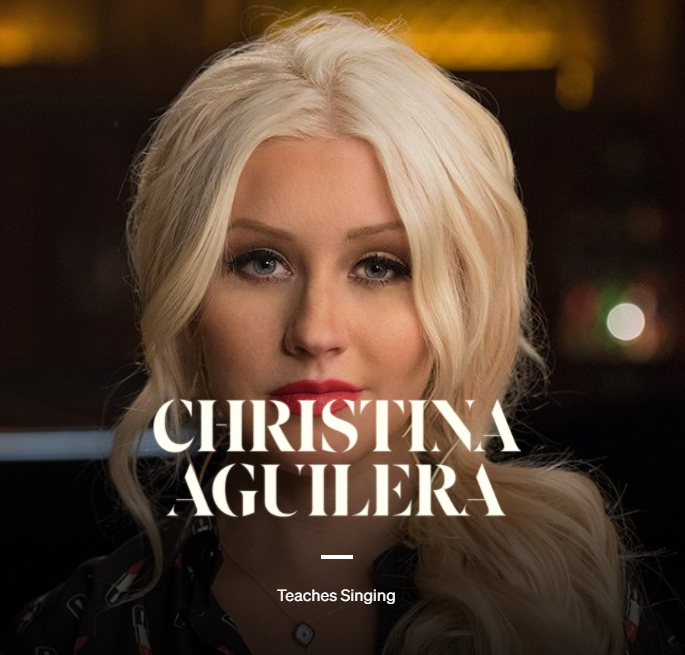 Serena Williams "Teaches Tennis"
Serena Williams is an inspiring tennis player. In less than 2 hours, she teaches all aspects of tennis in her MasterClass in the most effortless way possible.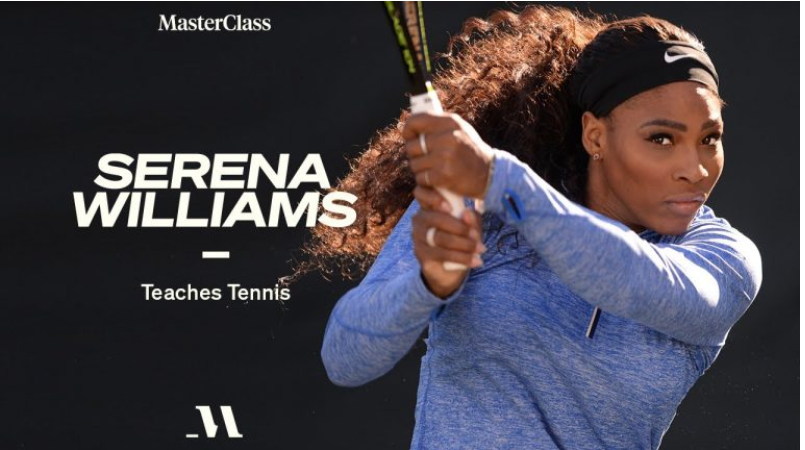 "With a defeat, when you lose, you get up, you make it better, you try again. That's what I do in life, when I get down, when I get sick, I don't want to just stop. I keep going and I try to do more. Everyone always says never give up but you really have to take that to heart and really do never definitely give up. Keep trying."
- Serena Williams
Is Masterclass Right For You?
The only reason you searched for a Masterclass review is to get the answer to the question, "Is Masterclass Right For Me?"
So without wasting your time, let me get straight to the point, and the answer is definitely yes. It is right for people who want to get in touch with their creative side or learn new things. Since its launch, they have added courses from multiple categories like Filmmaking, Photography, Acting, Food, Writing, Sports, and so on. The best thing about Masterclass is that all these courses are taught by celebrities who are famous in their particular field.
They share their personal experience in the field and teach you new things, which can be a great thing for you. There are Masterclass courses that are related to science and technology, business, and mindfulness. That's why it is also called Netflix for nerds like us.
MasterClass Alternatives
Yes, there are many available alternatives to MasterClass. From Skillshare to Udemy you can choose and get started with another platform instead of getting started with MasterClass. Well, to help you get a better idea we suggest you check some of the detailed comparisons of MasterClass alternatives.
MasterClass Pros & Cons:
Though MasterClass has everything perfect, it does come with some downsides.
MasterClass Pros
Perks of taking many courses in a single plan
A plethora of courses in various niches.
Assured professional-level teaching.
Resourceful workbooks and tasks.
Well-structured content.
MasterClass Cons
Absence of practical teaching in a few courses.
Instructors cannot interact directly.
How Much Does MasterClass Cost in 2023?
Initially, MasterClass sold a single plan offer to purchase a single course, but now they have changed their pricing plan. The plan is more beneficial where you will be able to access multiple courses at the same time.
Like, you are paying for a single course while getting access to 100+ courses. MasterClass has made sure that its users get the most benefit out of their platform. Hence, the pricing has also become in favor of their users.
Having removed the single plan, MasterClass has become a subscription-based learning platform where users have to pay monthly for the given pricing module.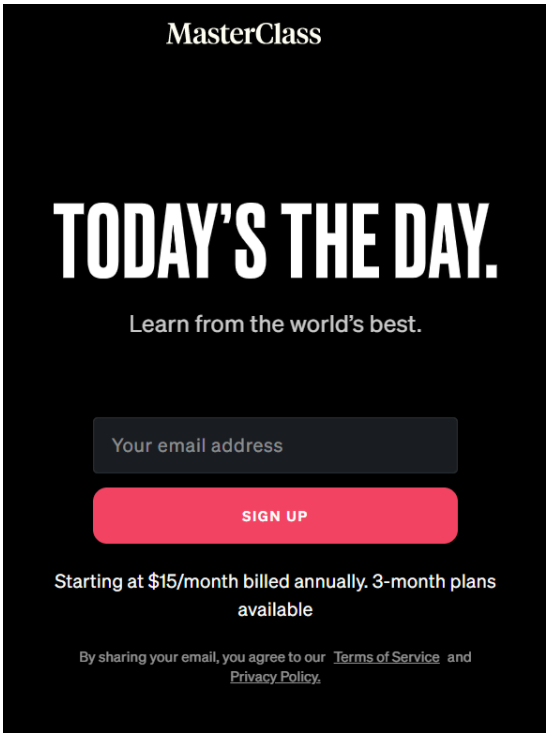 MasterClass All-Access Pass is priced at the rate of $180/- per year (billed as $15/- per month).
The above-listed pricing plan is the only plan in MasterClass. The pass acts as access to all the courses in MasterClass, allowing users to take multiple courses.
I'd recommend taking as many courses as you want because the more courses you enroll in MasterClass, the more valuable your All-Access Pass gets.
You don't want to pay $180/- for a single course, right? So, make sure to take courses on different niches from different instructors so that you can learn new skills quickly.
For example, you can use the All-Access Pass to take a writing course by Shonda Rhimes and a singing course by Christina Aguilera. Boom. It's a win-win situation.
Final Verdict – Is MasterClass Still Worth It in 2023?
After taking the courses in MasterClass, making the best use of all the features in MasterClass, and having learned so much from incredible celebrities, I might have the answer to this question, and that is – Yes, MasterClass is still worth it.
Hear me out. MasterClass opened multiple avenues under one roof. Like, I was exposed to be learning various effective creative skills directly from celebrities.
To my surprise, few instructors were my inspirations which made it even more interesting.
I also found myself intrigued that I was able to learn skills that I never thought I would be because MasterClass made learning fun and accessible.
The courses in MasterClass also offered resourceful workbooks and insightful tips, which were also one of the main reasons to consider MasterClass.
The best part about MasterClass is their newly updated pricing plan, where you are given the option to pay for a single course and get access to 100+ courses easily.
In conclusion, I would say my experience with MasterClass was incredible.
FAQs On MasterClass Review
Is MasterClass free?
Unfortunately, MasterClass cannot be accessed for free.
What is MasterClass?
MasterClass is an online learning platform for creative courses.
Who are the instructors in MasterClass?
The instructors in MasterClass are A-grade celebrities like Christina Aguilera, Hans Zimmer, and Gordon Ramsay.
Is there a free trial in MasterClass in 2023?
At the time of this writing, there is no free trial in MasterClass.
Do you recommend buying an All-Access Pass in MasterClass?
Absolutely. Jokingly, it is the only pricing plan in MasterClass, and it unlocks access to 100+ courses handled by incredible celebrities.
Does MasterClass offer any money-back guarantee?
Yes, MasterClass offers a thirty-day money-back guarantee. If somehow you're not satisfied with MasterClass you can request for money refund.
Latest posts by Ryan Harris
(see all)