Educational qualifications can be the first rung on the ladder for most industry captains or industry experts.
According to the study, around 34.6% of CEOs have a doctorate or master's degree, and 22.3% of CEOs have degrees in Master of Business Administration.
To learn more about the top CEOs and their educational backgrounds, refer to the article below.
Here in this article, you will get an insight into the academic attainments of the top 10 CEOs.
If you are in a hurry, you can go through the quick overview provided below.
Name Of CEO
Name Of Company
Educational Background
1. Satya Nadella
Microsoft
Bachelor's degree in electrical engineering
M.S. in Computer Science
MBA
2. Douglas McMillon
Walmart
Masters in Business Administration
3. Andy Jassy
Amazon
Masters in Business Administration
4. Tim Cook
Apple
B.S. Industrial Engineering
Masters of Business Administration
5. Sundar Pichai
Alphabet (Google)
B.S. Metallurgical Engineering
M.S. in Material Science and Engineering
MBA
6. Alex Gorsky
Johnson and Johnson
Masters in Business Administration.
7. Andrew Witty
UnitedHealth Group
B.A. in Economics
8. Elon Musk
Tesla
Bachelor's degree in Physics and Economics
9. Warren Buffett
Berkshire Hathaway
B.S. Business Administration, M.A. Economics
10. Mark Zuckerberg
Meta (Facebook )
Attended Harvard University (Dropped out)
Top CEOs And Their Educational Backgrounds
Given below are the top 10 most influential CEOs, along with their educational backgrounds.
1. Satya Nadella
Satya Narayana Nadella is an American Indian American Business head born in Hyderabad, Andhra Pradesh in India, on 19th August 1967.
He was Microsoft's cloud and enterprise group's executive vice president before becoming the CEO of Microsoft.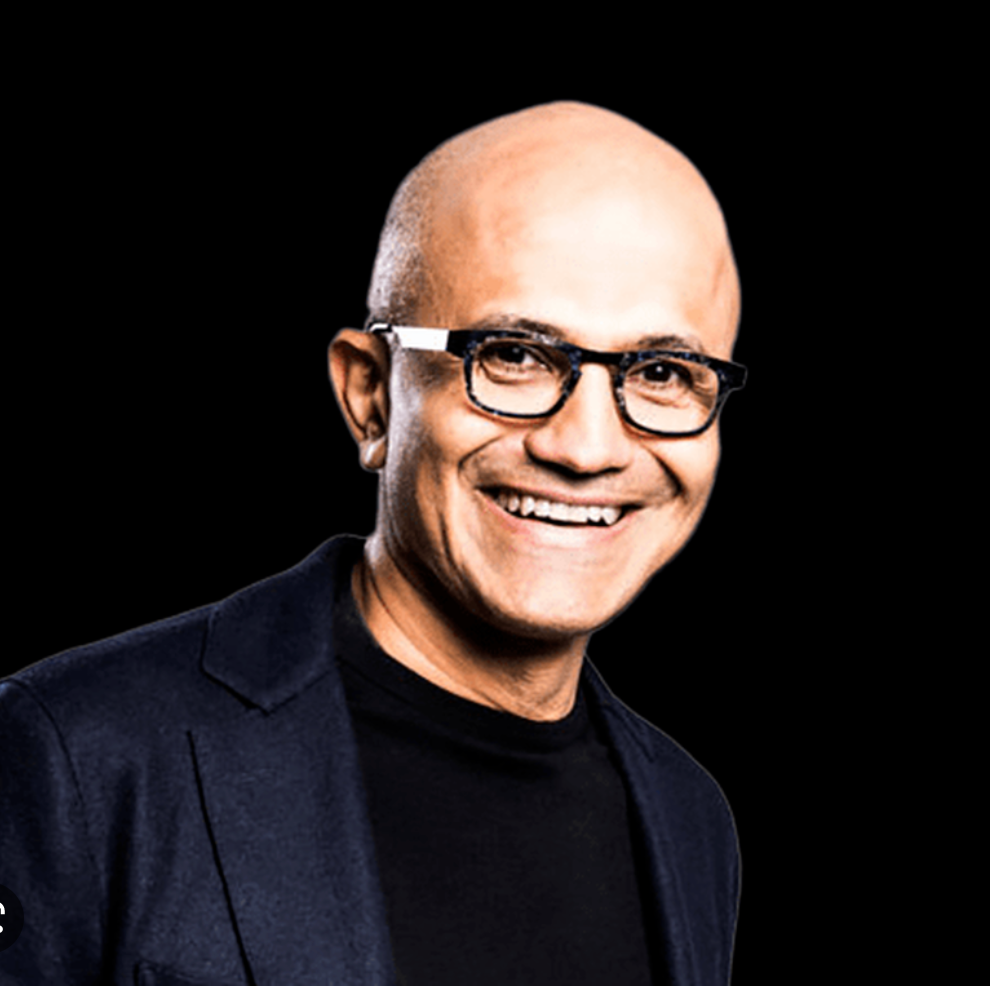 Nadella also led the research and development of the online services division and has been the Microsoft business division's vice president.
He worked as a technology staff member at Sun Microsystems before joining Microsoft in 1992.
Satya Nadella attained his Bachelor's degree in Electrical engineering from Manipal Institute of Technology, Karnataka, in 1988.
He completed his M.S. in Computer Science from the University of Wisconsin Milwaukee in 1990.
After completing his M.S., he studied Master's in Business Administration (MBA) at the University of Chicago Booth School of Business in the year 1997.
Company: Executive chairman and Chief executive officer of Microsoft.
2. Douglas McMillon
Carl Douglas McMillon is an American businessman born on 17th October 1966.
Being a Native of Jonesboro, Arkansas, Douglas McMillon started his career as an associate at the distribution centre of Walmart.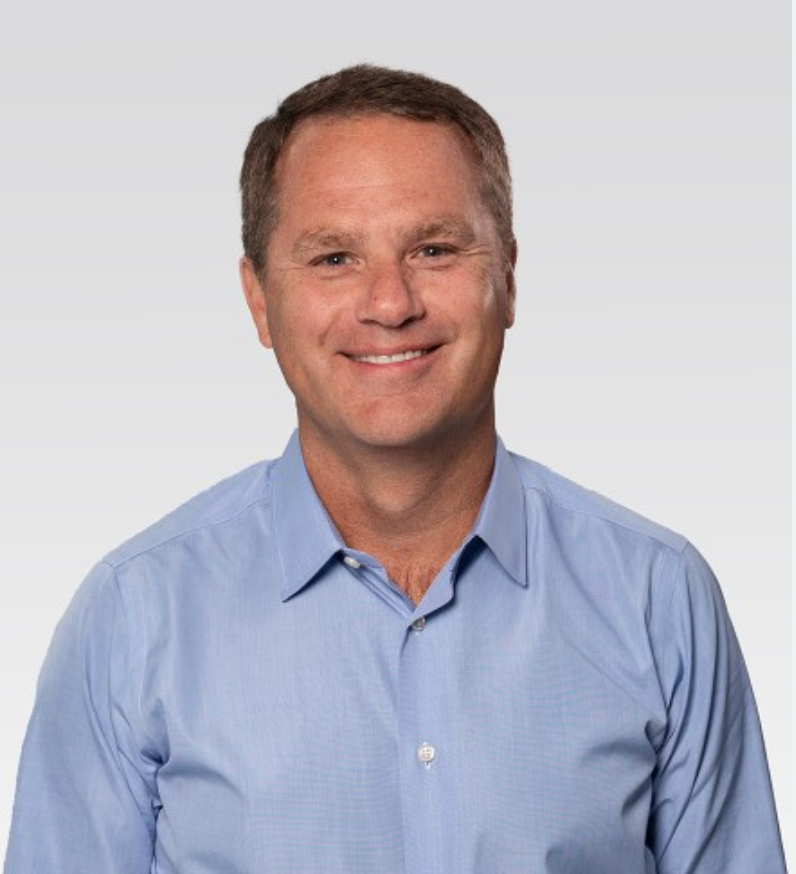 Before becoming CEO in 2014, he was a Buyer trainee and an assistant manager. Also, he led the company's Sam's Club division from the year 2005 to 2009 and Walmart International from the year 2009 to 2013.
Douglas McMillon Graduated with a bachelor's in Business Administration from the University of Arkansas.
He attained a Master's degree in Business Administration (MBA) from the University of Tulsa. 
Company: President and CEO of Walmart.
3. Andy Jassy
Andy Jassy, born on 13th January 1968, is an American Business Executive who led many leadership positions in the Cloud Computing Subsidiary of Amazon.
Before becoming CEO, he worked as a marketing manager in the year 1997 and also served as a Senior vice president and CEO of Amazon Web Services from 2003 to 2021.
He was named " person of the year" in March 2016 by The Financial Times.
Andy Jassy completed his Bachelor's degree in B.A. in government from Harvard University.
He attained his Master's degree in Business Administration from Harvard Business School.
Company: Andy Jassy is the chief executive officer of Amazon.
(Jassy became CEO on 5th July 2021 after Bezos designated him as the CEO)
4. Tim Cook
Born on 1st November 1960 in Mobile, Alabama, Timothy Donald Cook served as the chief operating officer at intelligent electronics and as a director of North American Fulfillment at IBM.
Cook served as the chief operating officer at Apple under Steve Jobs before becoming CEO in 2011.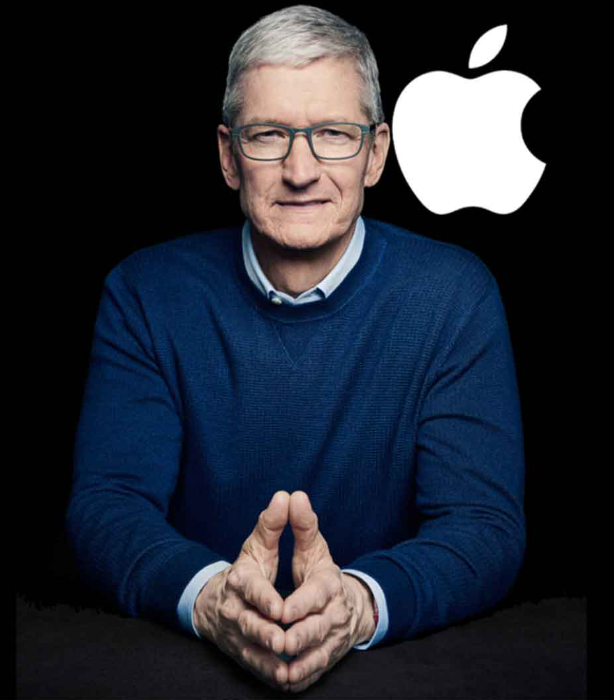 He has also served as a board member of Nike since 2005 and owns about 3.3 million shares of Apple.
Tim Cook completed his Bachelor's degree in Industrial engineering from Auburn University in the year 1982 and completed his MBA from Duke University in 1988.
Company: Tim Cook is the Chief Executive officer of Apple.
5. Sundar Pichai
Sundar Pichai was born on 10th June 1972 in Madurai, Tamil Nadu, India, and is Indian American Chief Executive.
He started his career as a material engineer, joined Google in 2004, and led project management and innovation for ChromeOS and Googe Chrome.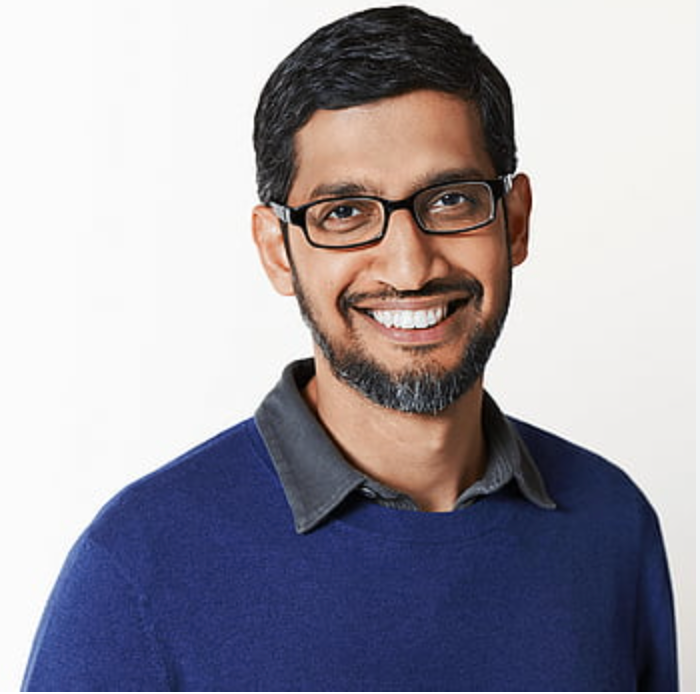 Sundar Pichai earned a bachelor's degree in metallurgical engineering from IIT Kharagpur, and after that, he earned M.S. in material science and engineering from Stanford University.
After that, he studied MBA at the Wharton School of the University of Pennsylvania.
Company: Sundar Pichai is the CEO of Alphabet (Google).
6. Alex Gorsky
Alex Gorsky is an American Businessman and Executive Chairman of Johnson and Johnson and was born in 1960.
In 1988, He joined Johnson and Johnson as a sales representative in the pharmaceutical unit named Janssen Pharmaceuticals.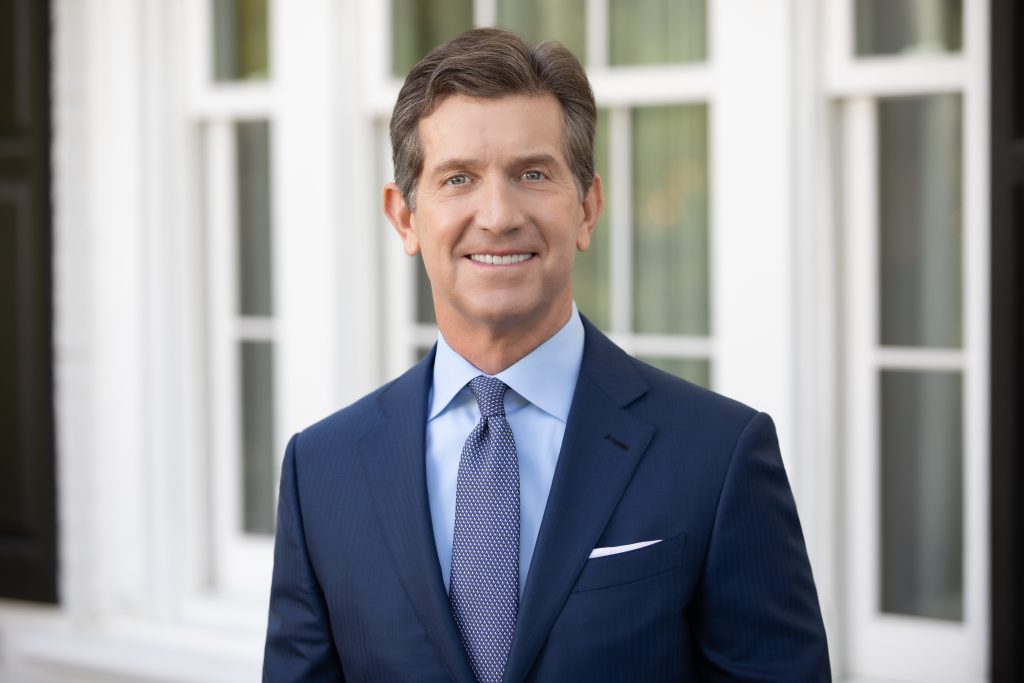 He joined Novartis Pharmaceutical Corporation as a head of general medicines and COO (chief operating officer) in 2004.
Educational Background
Gorsky studied Master's of Business Administration at the Wharton School of the University of Pennsylvania in the year 1996.
Company: Alex Gorsky is the Chief executive officer at Jhonson and Johnson.
7. Andrew Witty
Andrew Witty is a British Business Executive born on 22nd August 1964. He joined Glaxo UK as a management trainee.
He was CEO of GlaxoSmithKline from the year 2008 to 2017. Also, he served as general manager and Vice president of Glaxo Wellcome Inc., a GlaxoSmithKline subsidiary.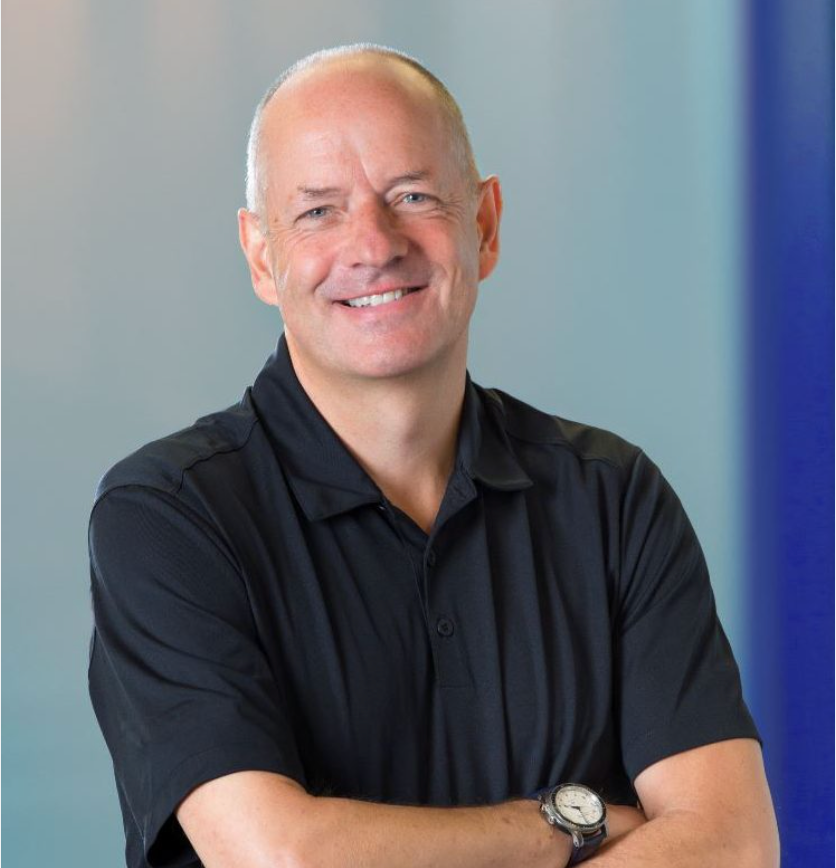 Witty was also appointed as a chancellor of the University of Nottingham in October 2021.
Andrew Witty earned a bachelor's degree in Economics from the University of Nottingham.
Company: Andrew Witty is the CEO of UnitedHealth Group.
8. Elon Musk
Elon Musk, born on 28th June 1971, is an investor and Business Magnate and is the co-founder of six companies.
Musk invested around $6.5 million and became a majority shareholder of Tesla. He is the president of the Musk foundation.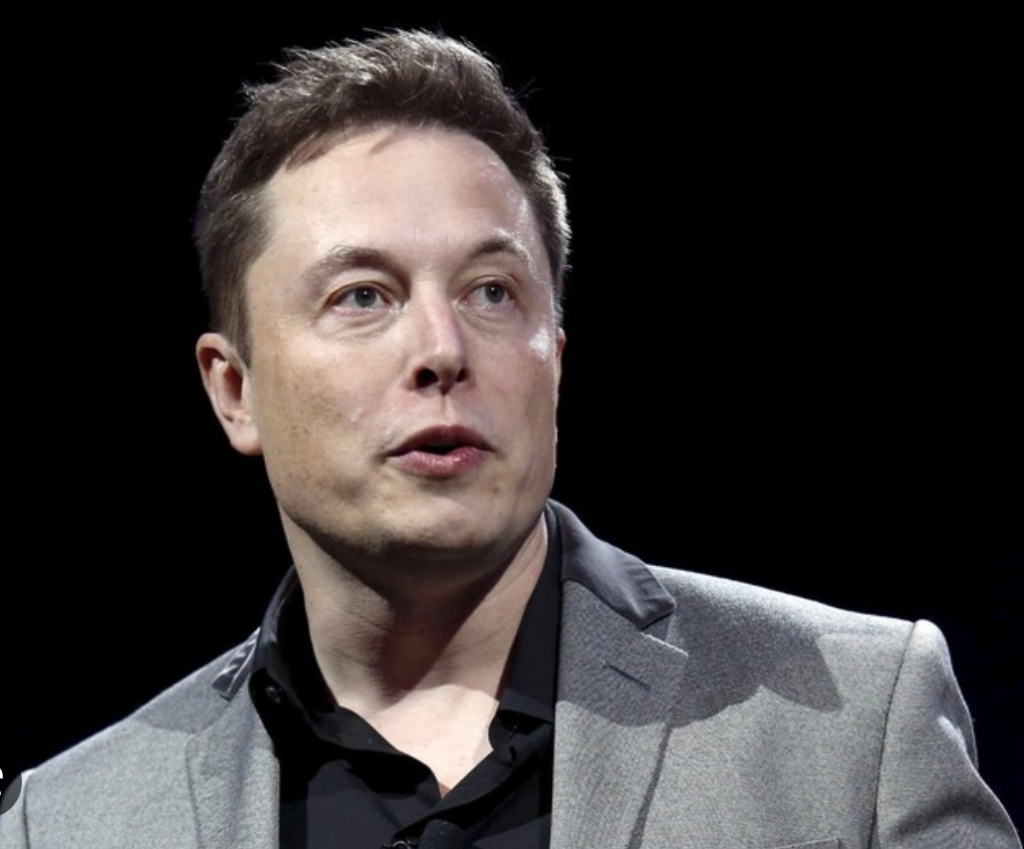 According to the New York Times, Elon Musk was the highest-paid CEO in the year 2018, with a compensation of about $2.3 billion.
Elon Musk earned a Bachelor's degree in physics and Economics from the Wharton School of the University of Pennsylvania.
Company: Elon Musk is Tesla's product architect and Chief executive officer.
9. Warren Buffett
Warren Buffet is an investor, philanthropist, and business magnate, born on 30th August 1930, and has an incredible investing track record.
He is the fifth wealthiest person in the world, possessing a net worth of around $108 billion, and is known for his success with substantial investments.
Buffet worked as an investment salesman at Buffet Falk and co., as a securities analyst at Graham Newman Corp., and as a general partner at Buffett Partnership.
Buffett earned his Bachelor's degree in Business Administration from the University of Nebraska.
He attained a degree of Master of Arts in Economics from Columbia University.
Company: Warren Buffet is the CEO of Berkshire Hathaway.
10.  Mark Zuckerberg
Mark Zuckerberg was born on 14th May 1984 in White Plains, New York. He showed a keen interest in computers and learned basic programming languages.
He developed an instant messaging app at the age of 12, and in February 2004, Mark Zuckerberg launched Facebook.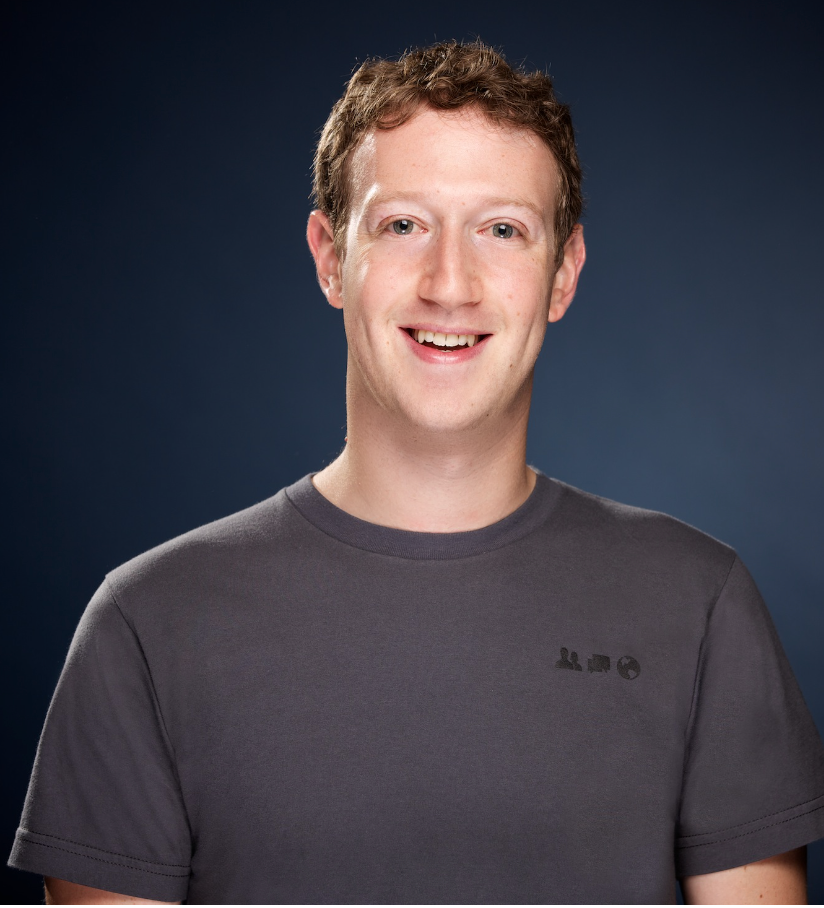 In 2004, Zuckerberg launched Wirehog, a competing file-sharing service, and in 2013 he launched internet.org, which is a partnership between social networking services and six companies.
Mark Zuckerberg attended Ardsley High School. He also attended Harvard University, but after his sophomore year, he dropped out to focus on the development of Facebook.
Company: Founder and CEO of Facebook (Meta).
Related Read:
Conclusion
The top CEOs of the United States have degrees in different fields of Majors.
Even though all of them have different academic backgrounds, the most common thread between all the top CEOs is their determination, dedication, and consistency in hard work.
Here's a wrap for the top 10 CEOs and their educational backgrounds. Read the article and share your thoughts on them in the comments section below.
FAQs:
What kind of degrees do most CEOs have?
Graduate and undergraduate degrees in different majors are a few common degrees, and the Master's of Business Administration is also attained by the majority of CEOs. 
 Who are the highest-paid CEOs?
Elon Musk (Tesla), Tim Cook (Apple), etc., are some of the highest-paid CEOs. 
How many CEOs dropped out of college?
 Mark Zuckerberg (Facebook), Bill Gates (former CEO of Microsoft), Larry Page (Co-founder of Google), Michael Dell (Dell Computers), etc., are a few CEOs who dropped out of college. 
Latest posts by Ryan Harris
(see all)