As past educators, we know how tedious it can be to search and apply for grants and funding for your classroom. Fortunately, there are a bunch of ways to get gadgets into your classroom without actually taking money out of your own pocket. We decided to make it a little bit easier by showing you some opportunities that you can take advantage of.
Different Ways To Get Funding And Grants
Here are 7 ways to get funding and grants for technology in your classroom!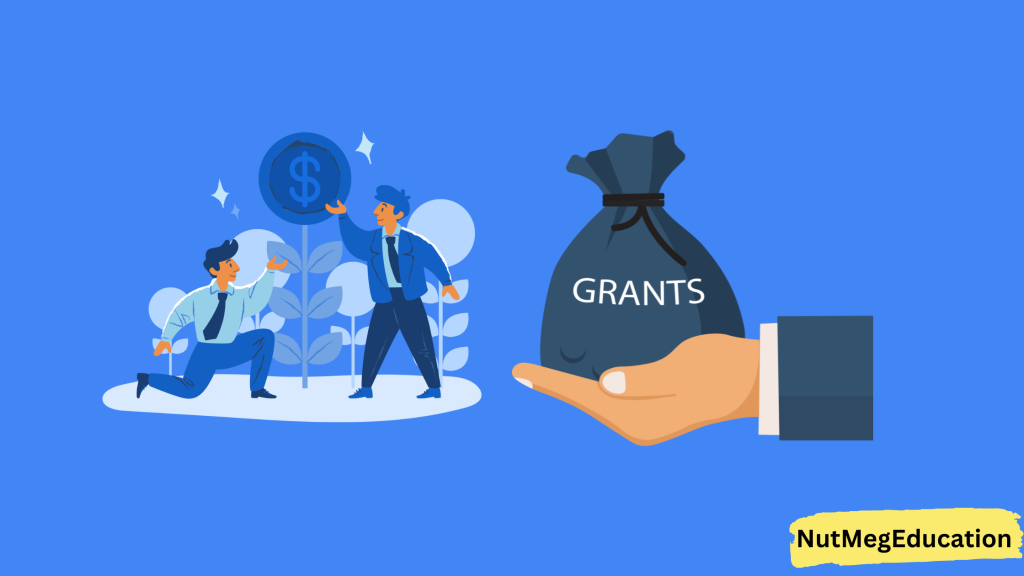 1. Technology Donors Program – Technology Donors Program matches teachers with prospective donors. In order to participate, teachers compile a wish list of technology devices they want for their classroom and add them to their "classroom profile" which also consists of classroom stories and experiences. Donors can then search through the various profiles and choose to either donate funding or purchase an item from the wish list for the teacher. After each time a donor purchases an item for a school, Digital Wish gives that particular school 2-10% cashback as an aid for their next technology project. The deadline is ongoing.
Website: http://www.digitalwish.com/dw/digitalwish/teachers
2. Donors Choose – Teachers post what they need in particular for classroom projects on the website. A donor can choose to help fund the project and when the project reaches its goal, the website sends the materials directly to the school. The program supports K-12 classrooms, and public charter schools, in all 50 states across America.
Website: www.Donorschoose.org
3. Computers For Learning – Computers For Learning gives classrooms computers and facilitates the transferring of computers from government agencies and the private sector to schools and educational nonprofits. In order to be eligible to receive computers, a school must be a k-12 public, private, homeschool, or parochial school. The deadline is rolling.
Email: Computers.Learning@gsa.gov
Website: http://computersforlearning.gov/
4. Computers Recycling Center (Computers and Education) – The CRC collects used computer equipment and reuses and refurbishes them. They then send the computers to Computers and Education so the program can give them to teachers, schools, community programs, foster kids, and disabled elderly through city and county agencies. The CRC has kept over 100,000 tech items out of landfills.
Email: info@crc.org
Website: http://www.crc.org/
5. Digital Wish Grants – (Source – Tool Factory and Olympus) Digital Wish Grants aim to help teachers receive funding for technology in their classrooms. Through this program, teachers that submit a lesson plan are automatically eligible to be entered to win up to 50 technology grants. Participating teachers can share classroom stories and experiences and Digital Wish Grants will add them to the website. This allows potential donors to make a contribution. The deadline is rolling.
Website: http://www.digitalwish.com/dw/digitalwish/grants
6. Corning Incorporated Foundation – The foundation supports grants for instructional technology for the classroom among a variety of other grants. Currently, the foundation gives 136 grants in education totaling about $3 million.
Email: huthjm@corning.com
Website: http://www.corningincfoundation.org/guidelines/
7. Funding Factory – (Source – Environmental Reclamation Services, LLC) Funding Factory is a free fundraising program for schools, nonprofits, and charities that encourages the donation of empty printer cartridges, cell phones, and various other electronic devices. Once these items are recycled, the organization earns points. The points can be exchanged for new technology (that can be used in school) or cash. The deadline is ongoing.
Website: http://www.fundingfactory.com/
Here are other sites and opportunities to search for grants and funding for your classroom. These sites have a wealth of grant information and updates:
Grants.gov – This site gives the opportunity to search and apply for federal grants. On the website, the teacher can search for technology grants by plugging in a keyword or clicking on the category.
Email: support@grants.gov
Website: http://www.grants.gov/search/basic.do
MultiMedia & Internet@Schools – This is a magazine that looks at the different technologies used in K-12 schools. The website includes a grants section.
Publisher: Information Today
Email: custserv@infotoday.com
The Foundation Center – The website provides the opportunity to search for funders in a particular area.
Website: https://candid.org/
eSchool News online – This is an online monthly newspaper that contains an updated grants section.
Email: ifo@escholnews.com
Website: http://www.eschoolnews.com/funding/
Grants Watch – Website posts federal, state, city, local, and foundation grants on one website. The grants are categorized by type (i.e. teacher grants).
Website: http://www.grantwatch.com/
Twitter – Follow @winmoregrants https://twitter.com/winmoregrants
Get on this before school starts and you could have a room full of Ipads before you know it!
Latest posts by Ryan Harris
(see all)